Tele2, a renowned telecommunications operator, recognized the imperative need to drive deeper engagement within its mobile application. With a vast subscriber base predominantly using the app for singular tasks, such as balance checking, Tele2 yearned to enrich user interaction and unveil the myriad of services they offered.

This scenario echoed an observation from nearly three years prior. Despite the extensive subscriber base, Tele2's mobile app engagement leaned more towards singular tasks. The company housed numerous services like financial, content, data exchange, live streaming, collaborations with other services, and its own retail store. The pressing challenge was: how to augment user activity within the app and adeptly cross-sell these diverse services.
The Solution
In pursuit of a transformative strategy, Tele2 collaborated with InAppStory, renowned for its innovative solutions in enhancing mobile application user experiences. The crux of this partnership was the integration of the 'Stories' feature, an ephemeral content format that has garnered massive acclaim in the realm of social media.
To offer a deeper insight, the type of stories that Tele2 introduced played a pivotal role in this transformation. They varied widely in their content and approach, strategically designed to cater to different segments of their customer base. Here are some examples:
User Onboarding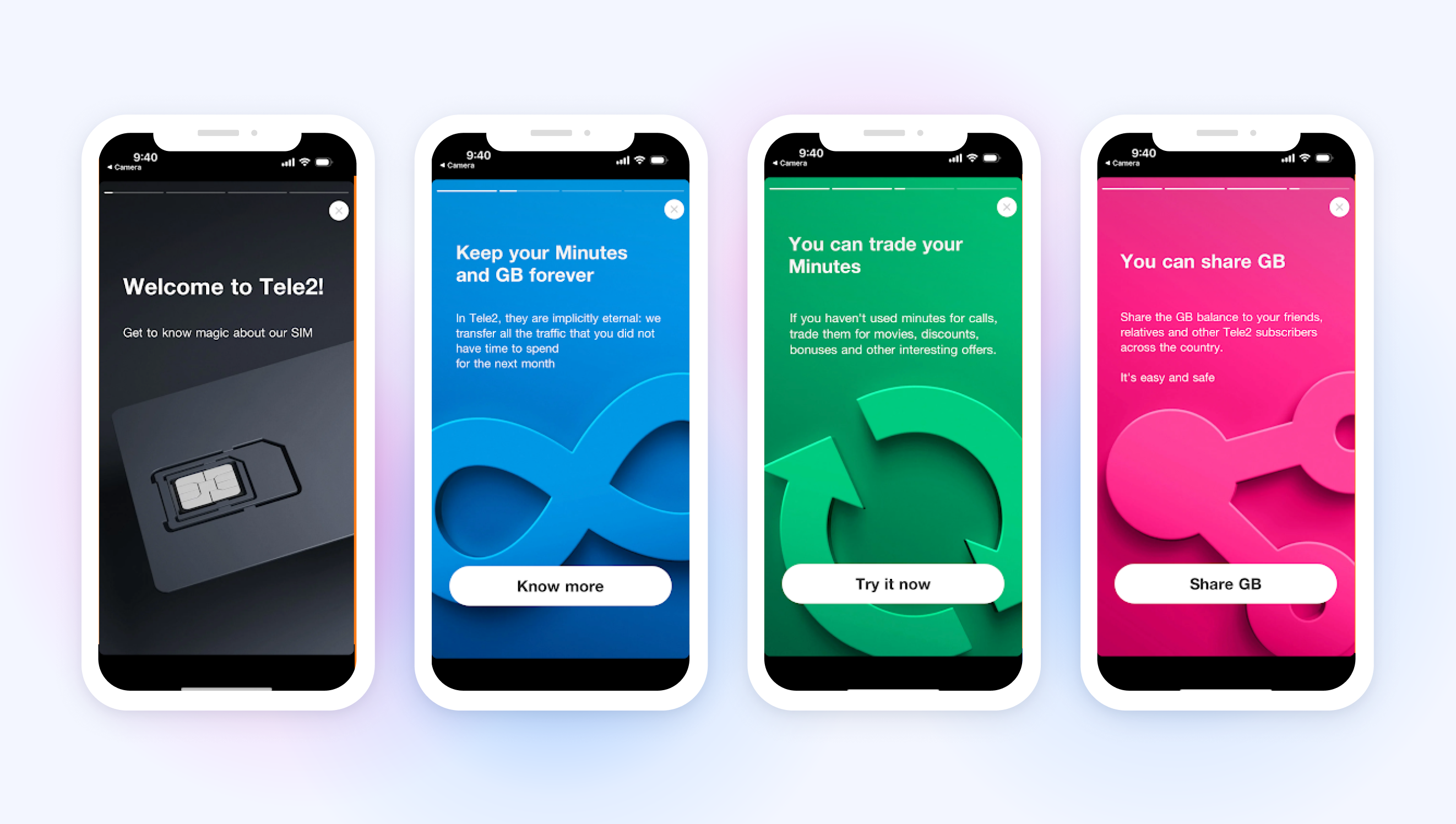 Tele2 showcased essential welcome stories for newcomers and during fimportant updates. This keeps all subscribers in the loop about pivotal features and recent changes. These stories were crafted to welcome newcomers and keep them informed about important updates, establishing a seamless channel of communication right from the start.
Regular Promotions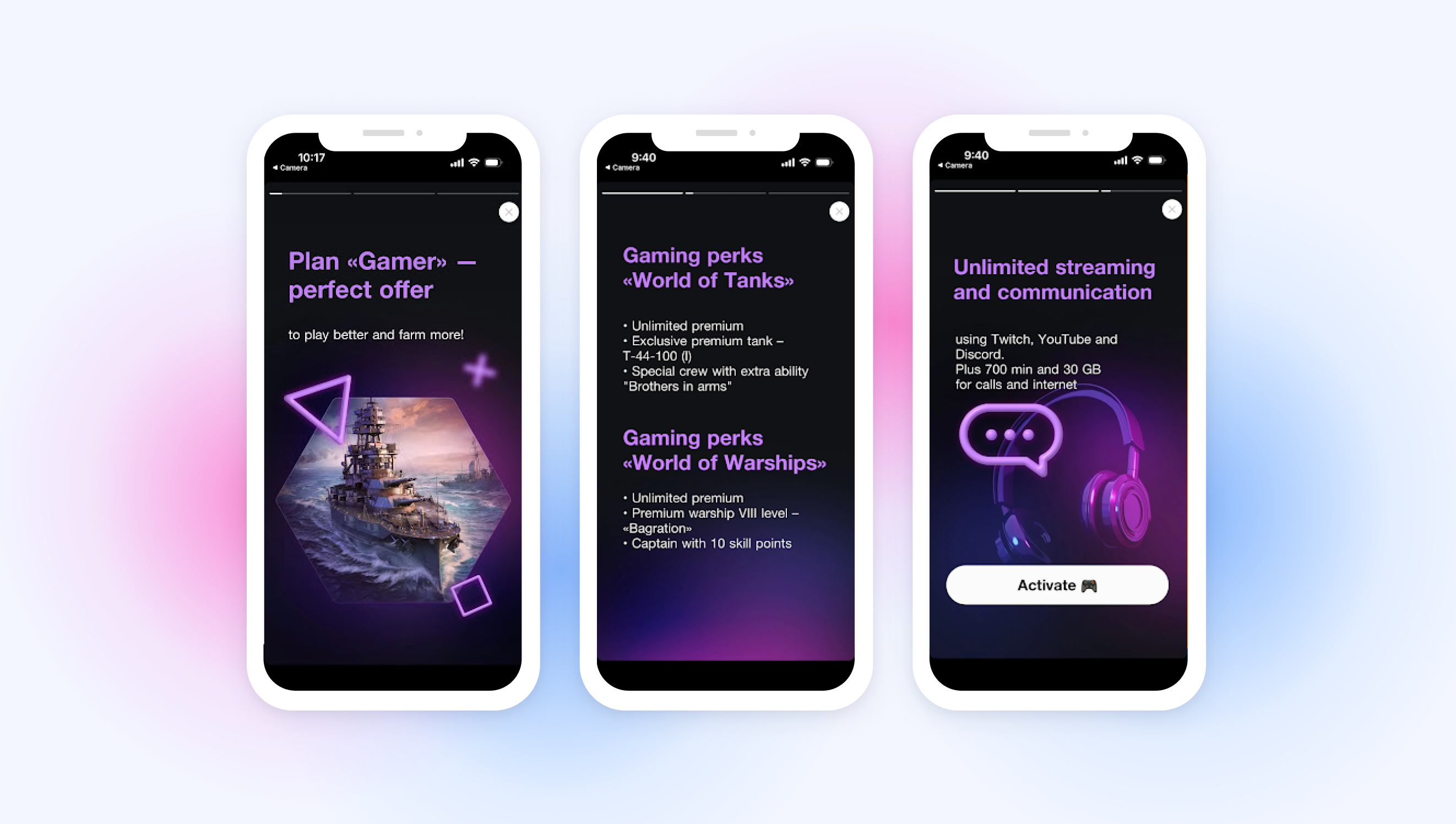 Keeping in mind the ever-growing community of gamers, Tele2 introduced stories that detailed new and exciting tariff plans specifically tailored for gamers, thereby ensuring that they stay connected and engaged with the services offered. With Stories, Tele2 had the mechanism to regularly showcase their myriad services, offers, and partnerships, ensuring users remained informed and enticed to delve deeper into these functionalities.
Expert Knowledge About Telecommunications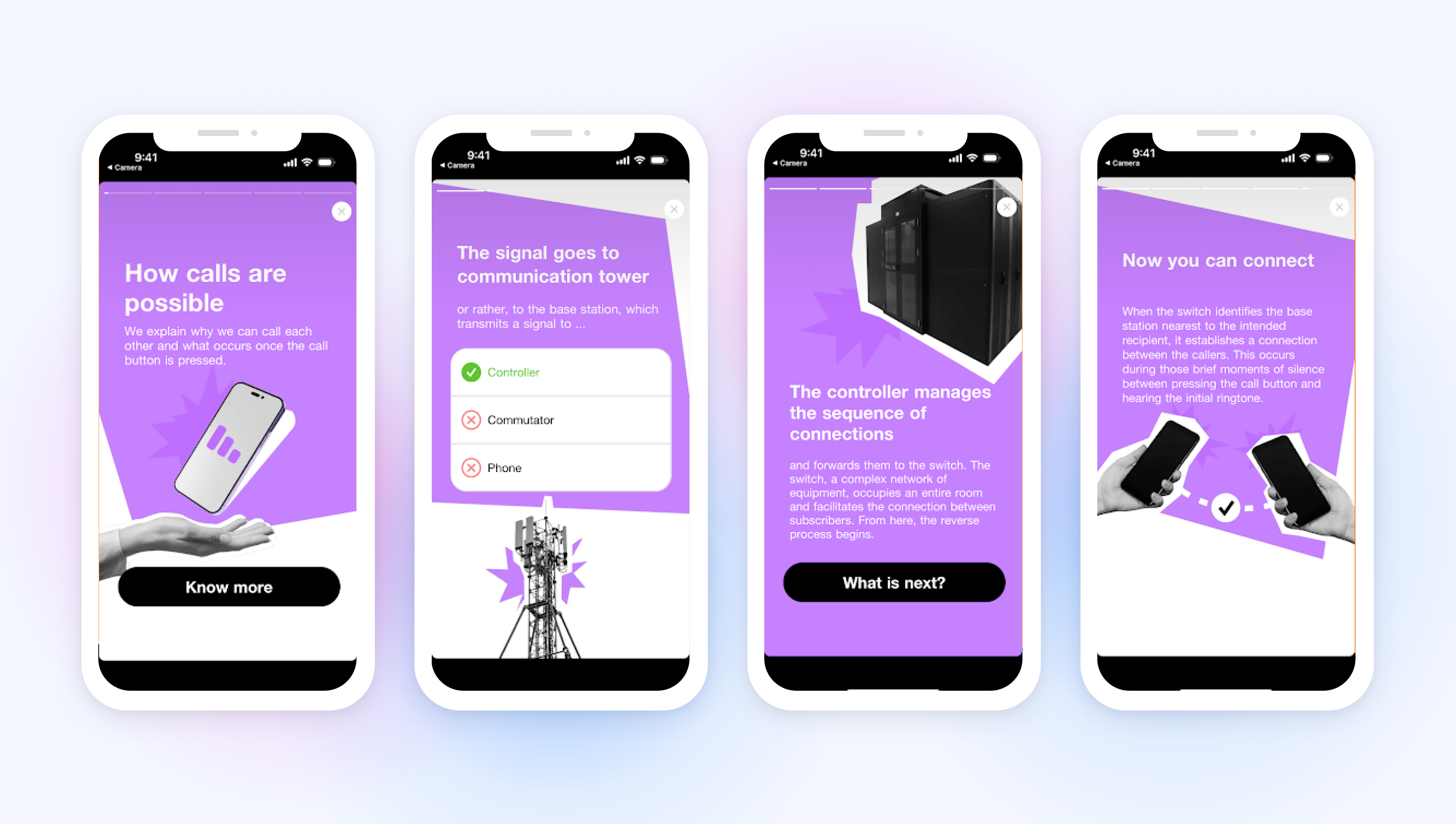 Tele2 took it upon itself to educate its subscribers by providing stories that offered expert knowledge and insights into the world of telecommunications. This not only enriched the knowledge base of the subscribers but also established Tele2 as a reliable and trustworthy source in the industry.
Fun and Entertainment Content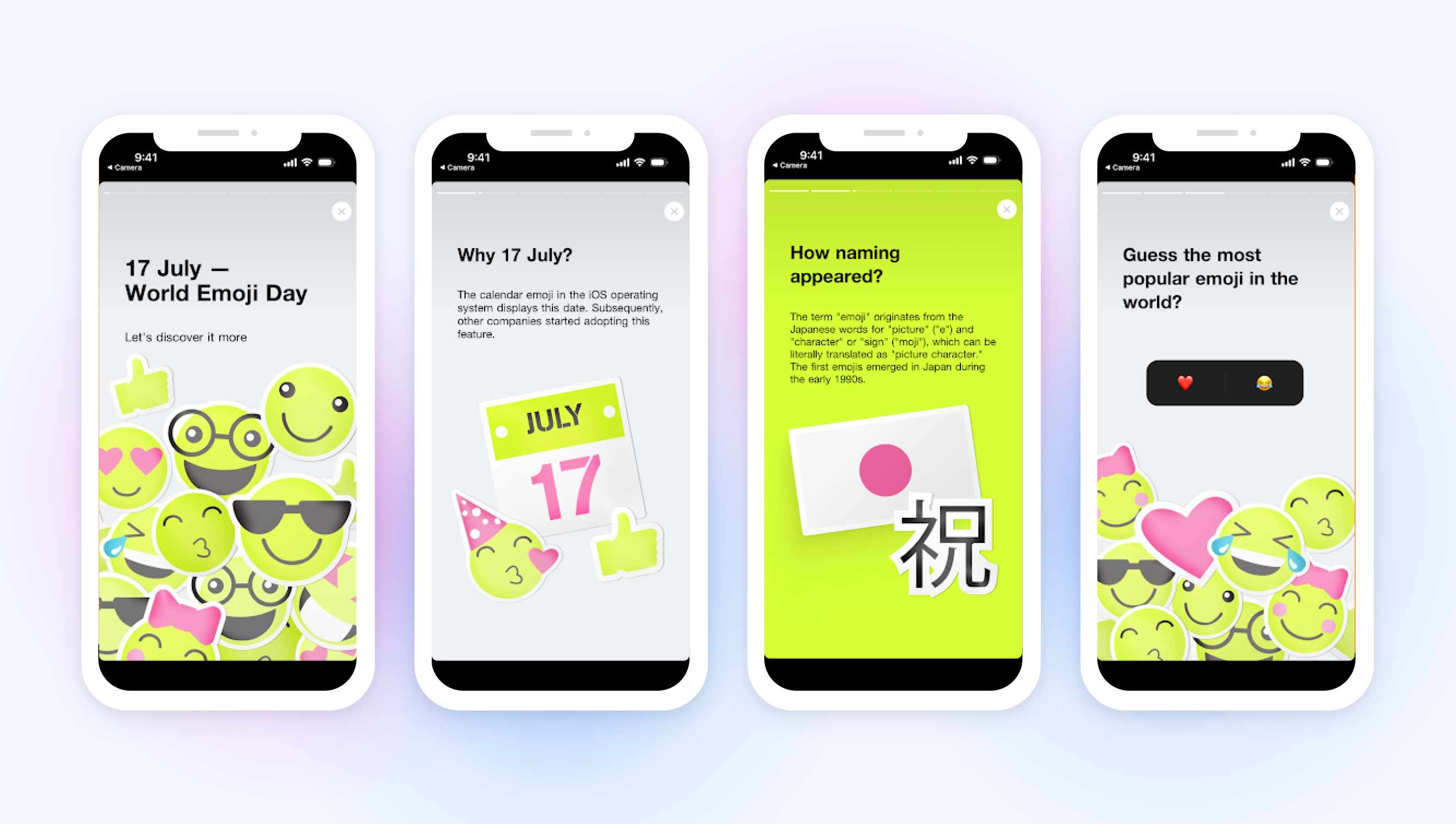 Tele2 understood the importance of blending information with entertainment. Hence, it released the conventional Stories functionalities, Tele2 incorporated interactive elements like polls and quizzes, both enhancing user engagement and concurrently gleaning invaluable feedback.
These diversified story strategies led to a marked surge in app visit frequency, an amplified cross-selling of various Tele2 offerings, and an elevated standard of user communication, especially in exigent times. Furthermore, the collaboration with InAppStory allowed Tele2 to emphasize its core strengths while ensuring that the technical and creative intricacies were handled by experts, solidifying Tele2's competitive advantage in the telecom market.
Future Endeavors
Spurred by the success of Stories, Tele2 envisaged broadening its horizons in the domain of user engagement. Their next notable venture involved delving into gamification, a success story that garnered its own acclaim, accentuating Tele2's pledge to incessantly refine user experiences.
The Results

The inception of Stories, facilitated by Tele2's strategic alliance with InAppStory, signaled a significant shift in Tele2's mobile application strategy, propelling it to the forefront as the #1 communication channel in the digital sphere. This transformative collaboration not only fostered a more frequent and engaging communication channel with users, thus benefiting in upselling, onboarding, and retaining customers, but also remarkably enriched the user experience, striking a harmonious balance between achieving business objectives and ensuring customer satisfaction.