Mobile Marketing
Brand-new shift in mobile marketing strategy
The mobile industry is one of the world's most innovative and fast-growing industries. Nowadays, over 5 billion people use mobile phones, and 63% of the population has access to the internet. These numbers open a massive opportunity for businesses. Marketing mobile is something that marketers should implement for the consumers. This article focuses on the new mobile marketing trends that will help you to create a successful strategy and grow your business. 
What is mobile marketing?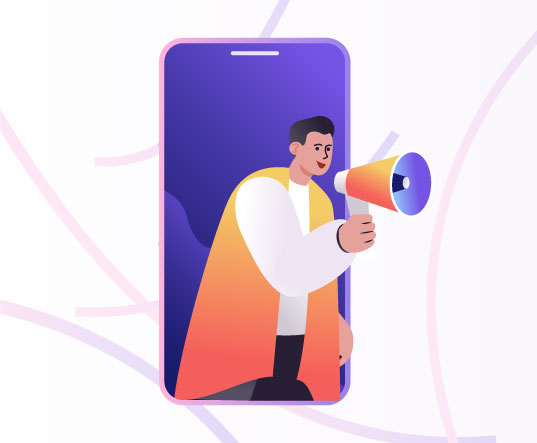 Mobile marketing is a multi-channel digital approach that allows marketers to use websites, social media, applications, and other channels to communicate with the target audience and distribute marketing strategies. 
 
Given the prevalence of mobile devices, mobile marketing is vital for businesses of all sizes. The major players in this market are mobile advertising service providers and brands. Mobile content marketing strategy focuses more on behavior than demographics regarding audience targeting. 
"Snacking" is a well-known practice in the marketing mobile industry, in which users of mobile devices subscribe to media or messages for short periods. It gives additional contact points for marketers due to the need for immediate satisfaction.
Customers respond differently to mobile marketing depending on the device they use. Tablet and phone users, for example, should have different user experiences due to different screen sizes. Although interactive advertising that uses rich media presentations with eye-catching visuals is more likely to pique the interest of tablet users, informational content is often the most relevant to smartphone users.
7 new things which are changing mobile marketing
There are numerous mobile-only trends to watch for, but for long-term growth in this ever-changing industry, here are 7 you must adopt by the end of 2022:
 
Mobile marketing video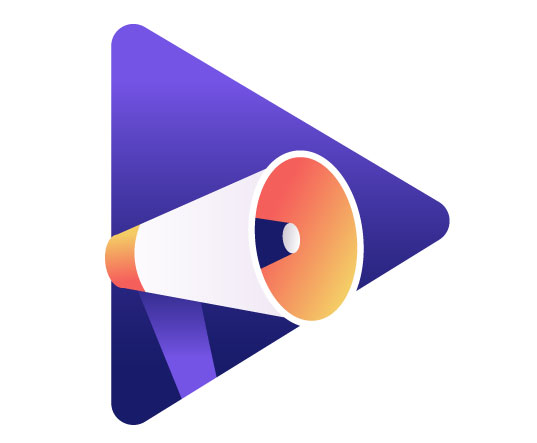 Videos are more appealing and well-liked than other forms of entertainment. In 2022, developing a video marketing plan for your company is not only favorable but also essential, given the wide range of mobile devices available. This increase in mobile marketing video has been greatly driven by COVID-19, which compelled consumers all over the world to adopt the culture of online purchasing. 
 
Additionally, consumers prefer to share movies more frequently than any other kind of content. Shared material enhances engagement significantly and has a higher authenticity value. In order for your business to stand out from the competitors, it is essential to fully comprehend your target demographic and center your videos on a single idea.
To make a perfect mobile marketing video, you should consider: 
Create short (30–60 second) videos, particularly for social media platforms

Create a video with a strong call of action 

Create different versions of the same video advertisement and assess each one's effectiveness.
Mobile streaming
Many in-person events had to be rescheduled due to the pandemic, resulting in the rise of live streaming. Live videos allow creators and viewers to interact in real-time. According to the statistics, it receives 27% more watch time than on-demand content. 
We live in an era when authenticity is highly valued. Through unedited engagement and behind-the-scenes moments, live streams promote this culture. Live streams can also be used to introduce or launch a new product. You can show how to use the new tool and address any emerging customer issues. In fact, most users buy more products after watching a live stream than they do after watching other types of promotional material.
Most social media platforms have some form of live streaming capability, which should be used when interacting with users. Newer tools even allow brands to stream on multiple platforms simultaneously for a greater reach. The global mobile culture is transitioning to full-fledged virtualization, and your marketing strategy must be prepared for this shift.
 
Mobile games
Each season, the mobile gaming industry introduces more complex and social games. Users can play with their friends, watch them play, and earn rewards for inviting their friends. As a result, marketing becomes an interactive and highly shareable process. 
 
The majority of mobile users are either on social media or playing a quick round of their favorite game. Incorporating relevant advertisements into games ensures views during a period of high concentration and retention. Segmenting your audience by age is a great way to feature targeted ads that your niche will respond to. Typically, Generation Z prefers mafia-style party games, whereas Boomers prefer tabletop games.
 
It is best to use playable ads when optimizing your ads for mobile gaming. It provides a smooth transition into the ad and keeps users from skipping because they are bored. Mobile devices could also be used to display banner ads. During a game, players' eyes dart around the screen to ensure they don't miss anything. Banner ads increase brand visibility without interfering with the gaming experience. 
The gaming trend is unquestionably one to include in your mobile marketing strategy. It boosts your ROI by presenting your brand to customers in a fun way.
Personalization mobile marketing campaign 
The main challenge for most mobile marketers is standing out from the competition. On average, a person may view between six and ten thousand advertisements per day. 
 
You are probably looking for potential customers who see your advertisement to recall it and, ideally, take action. In this case, your ad spending efficiency can go up by 30% by serving the right content to the right prospect at the right time. It is a crucial element of every mobile marketing plan. 
By gathering and examining crucial user data elements like interests, demographics, behaviors, location, and so forth, mobile marketers can tailor content based on user preferences.For apps like Pinterest that use push notifications to engage mobile users on boards that they might be interested in based on their search history, personalization works well. 
 
You should keep an eye on this trend both now and in the future. Users expect more from their devices as technology develops, including highly customized interactions.
Mobile influencer & user-generated marketing
User-generated content is the most reliable source for viewers seeking information about a brand's reputation. Brands can improve their image by using user-generated mobile marketing. This trend helps businesses to focus on video-based testimonials, which leads to a joyful digital interaction between their brand and user-generated content.
Companies may use viral TikTok challenges to promote their products and get people talking about them. Another method is to hold contests in which viewers submit videos branding a specific company.
 
The success of a brand also depends on customer reviews of its services and goods.
Your trustworthiness will increase if you ask customers to post reviews and highlight them on your social media feeds and mobile websites. 

There is no universal strategy for increasing user-generated content for your brand. But It's critical to comprehend your target audience and interact with them on their terms. People want to know that businesses share their commitment to specific issues. 
User-generated content of the "influencer" variety is much easier to incorporate into a mobile marketing strategy. Influencers are users who have a large social media following. They frequently concentrate on a single topic, such as sports, technology, finance, or beauty.
Make sure you're moving in the correct direction toward incorporating user-generated and influencer mobile marketing content into your goals since these types of content will always play a significant role in your marketing approach.
Mobile commerce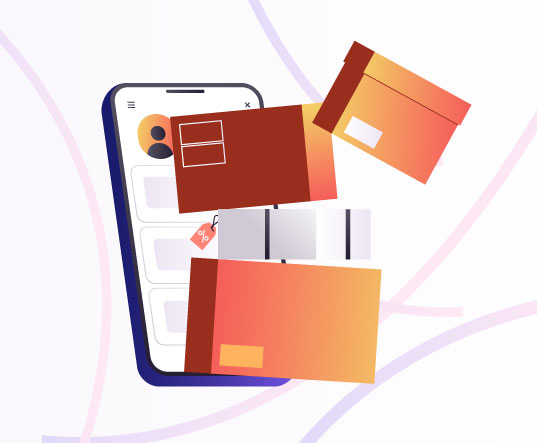 Mobile commerce, sometimes known as m-commerce, is the mobile-optimized version of e-commerce. Since the 2020 pandemic, it has grown in popularity and usage, and it is expected to expand much more in the future years. This progress is due to the pleasant mobile purchasing experience of applications that offer a quick and easy checkout process. 
 
Social commerce is the direct purchase or sale of items using social media networks. With this immediate shopping option, you may reduce cart abandonment and appeal to your target market's impulsiveness. 
Consumers are shifting to mobile shopping due to additional advantages like: 
Improved verification and authentication methods, such as biometric scanning 

The ease of buying any time and anywhere 

Personalized savings, easy-to-redeem coupons, and special deals

One gadget for managing the entire buying and delivery tracking process 


 
Marketers now have a direct channel to end consumers, thanks to mobile commerce. M-commerce provides a quick and efficient approach to finalizing transactions using strategically timed push notifications and integration inside social media platforms.
5G optimization 
Ten times faster than 4G, 5G provides consumers with high-speed downloads of up to 10 gigabytes per second. Consumers may access data-intensive information from organizations without worrying about sluggish mobile page loads or applications. Since advertising won't impede mobile viewing anymore, it can also lead to a decrease in the downloads of ad blockers. 
The opportunities for mobile marketing are boundless since 5G will make it possible for: 
More stuff for augmented reality (AR) and virtual reality (VR) 

Customer interactions in real time 

AI and digital assistants
Conclusion
Maintaining a pulse on the most recent developments can offer your campaign a competitive advantage. Mobile marketing is here to stay. As you probably already know, the mobile sector is always evolving, and marketers must stay up with these changes to maintain the relevance of their brands. 
But keep in mind that your advertising should always reflect your brand's voice. Customers are at the heart of every successful marketing strategy, and while they may be finicky and want the newest technological advancements, they love authenticity more.