Mobile Marketing
10 Steps to create a content marketing strategy
Content marketing strategy is one of the most effective methods to reach out to your audience. If you provide useful and entertaining content, you will increase traffic and sales to your website. However, if your strategy is not well-thought-out, you risk losing your time and money. Therefore, before you even consider producing material, you need to conduct research and develop a strategy. This tutorial will walk you through the process of developing a content marketing strategy and plan.
10 Steps to create a content marketing strategy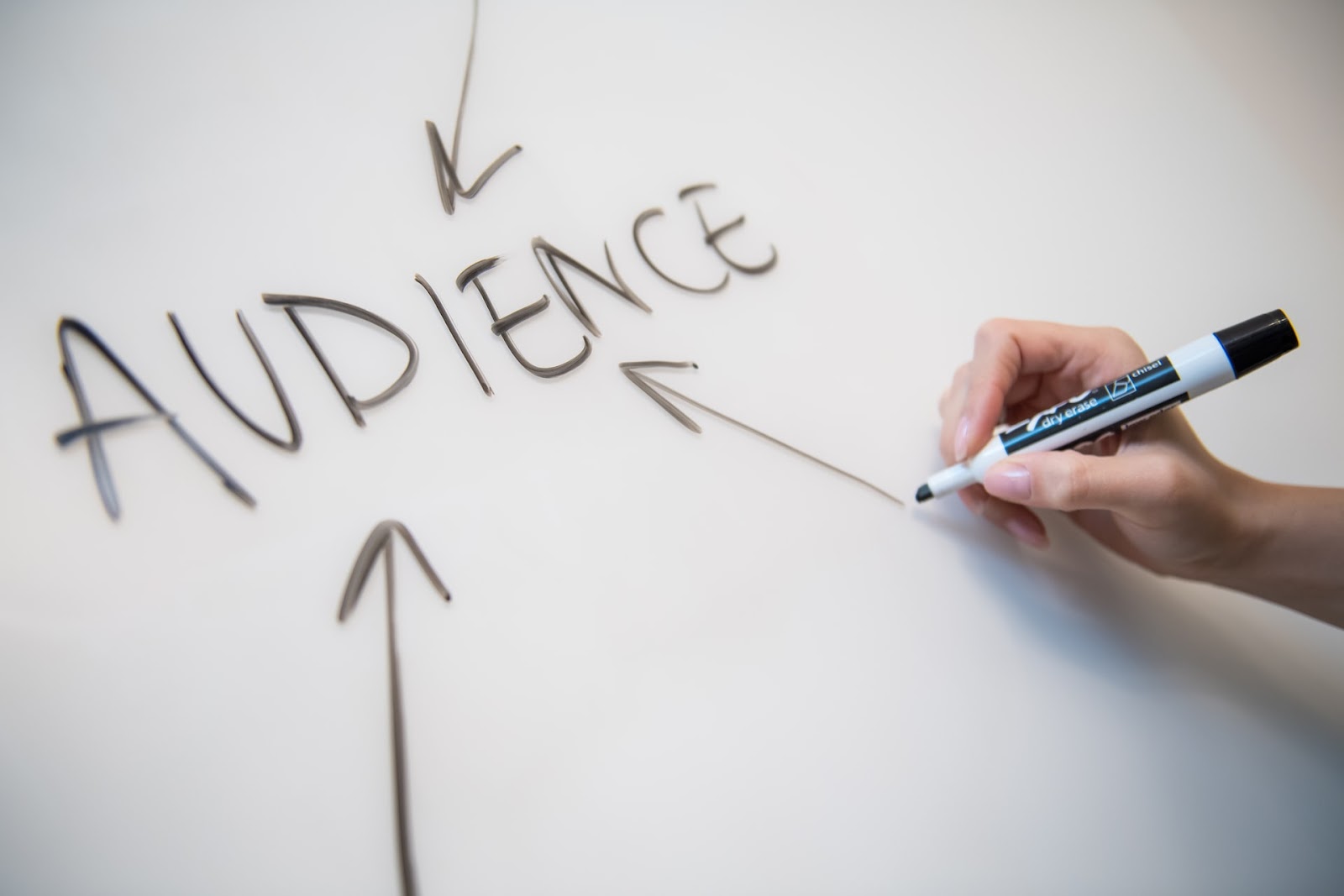 Creating a content marketing plan is a process, not a one-time event. When developing content marketing strategies, begin by focusing on one or two key queries. Then generate and promote content, track its progress, and adapt your strategies as you go. That's just the basic overview of your actions, in practice you should, however, execute the following steps.
Establish goals and objectives
Establishing a content marketing mission statement is an excellent place to start when developing your content strategy plan. This is a succinct statement that helps you focus on what matters – and what does not – when developing content, ensuring that your content marketing strategy remains on track.
 
A mission statement for content marketing contains the following:
Your target audience

The content you'll use to reach them

The benefit they'll get
Understand your target audience
Before you can craft content that can attract your target customers and inspire them to take action, you need to get to know them deeply. A great way to do this is to build buyer persona and a buyer's journey.
A buyer persona is a research-based, written profile that depicts a fictional target customer. You can gather the information you need by reviewing customer data or interviewing co-workers who interact with customers. You can also sit in on sales calls and/or interview (or survey) current or past customers. Ideally, you will use more than one method, because you'll learn something new every time.
 
A completed buyer persona contains insights into who your customers are. It examines what their days are like, the things that concern them, and the things that motivate them, especially when it comes to your products and services. 
 
A buyer's journey, on the other hand, is a document that maps the customer's experience as they identify a need or problem, research possible solutions, make their decision, and engage with your organization. It helps you to think through what your customers need from you at each step of their journey, so you can build content to address those needs. 
Perform a competitive analysis
The next stage is to determine the level of competition you will have in capturing the attention of your target audience. However, keep in mind that you will be vying for people's attention and time with more than just your usual competitors. Additionally, there may be information from third-party sources such as news, reference, and entertainment websites that addresses the same topics as your posts. When conducting competition research, take note of the type of content they are providing and what looks to be the most successful. Additionally, determine which keywords they are targeting.
Conduct topic and keyword research
However, competition in content marketing might come from unexpected sources. Naturally, there are market competitors. Individuals or businesses who sell comparable products or services to yours and compete for the same pool of customers. However, there will be competition from businesses who offer something completely different, but are vying for your market's attention in search and on social media.
Set aside a few hours to investigate a few of your market competitors. You can always return later and examine other rivals. Examine their websites, chat systems, and online reviews to get a sense of the following:
The strengths and weaknesses of their offering and websites in comparison to yours,

How they're positioning themselves in the market,

The types of content they're producing

The content that has been most successful.
For items three and four, research tools significantly simplify the process. For instance, most SEO tools (such as SEMRush and Ahrefs) allow you to enter a competitor's website and see how much traffic they receive from sponsored and organic search. Additionally, you can see which pages and keywords are driving that traffic. If you're interested in monitoring your competitor's content's social media performance, there are solutions for that as well.
Assess your current position
Numerous firms already have content available online. This includes content on your blog, as well as content on social media, podcasts, and videos.
That is why the next stage is to determine whether the material is assisting you in meeting your objectives. To accomplish this, you'll need to conduct a content audit. That is to say:
Keeping track of all content items, such as blog entries, guest posts, and so on

Identify inconsistencies

Additionally, you may choose to compare your content to that of your competitors and determine how any new content will fit into the market.
Find the best content channels
As you progress through this process, you'll have a better understanding of where your audience congregates online and where you already have a strong online presence. It is preferable to concentrate on what works and expand from there rather than attempting to achieve everything at once.
However, to be certain, you should revisit site analytics. In Google Analytics, go to the "Analytics Overview" to view the primary social media platforms where your content is shared. For instance, in our screenshot, the majority of social engagement occurs on YouTube.
Audit existing content
Additionally, you may obtain valuable insights from previously published content. Therefore, determine which types of content generated the most interest and which pages of your website got the most traffic at the moment. Additionally, conduct research on the terms individuals used to locate your site. The performance indicators for existing material will assist you in developing an understanding of the type of content that most attracts your target audience.
Build a content calendar
As part of your content strategy, you'll need to determine the precise timing of your material's publication on each of the platforms you intend to employ.
Lack of planning is a common content marketing problem, which is why it's critical to use a content calendar to arrange all of your material. This can be accomplished in a variety of ways. For instance, you can use Google Calendar to store the due dates for individual pieces of content. That works reasonably well, particularly if you don't post a lot of content.
That is the simplest option, but if you are publishing a large volume of content and are responsible for managing a content team and the production pipeline you've chosen, you'll likely require additional features.
To accomplish this, you can use productivity and task management programs such as Asana or a purpose-built editorial calendar tool such as CoSchedule. Both of these features enable you to schedule various stages of the content development process.
Create content
Each piece of content that you create should be with a direct purpose. Apart from integrating keywords that you have found during your research, do maintain a high quality content. Do not create content just to meet the required deadline according to your content calendar. After you publish it, you'll want to promote it, so do publish a short marketing version of it on your social media accounts and forward the content to anyone you believe may be interested.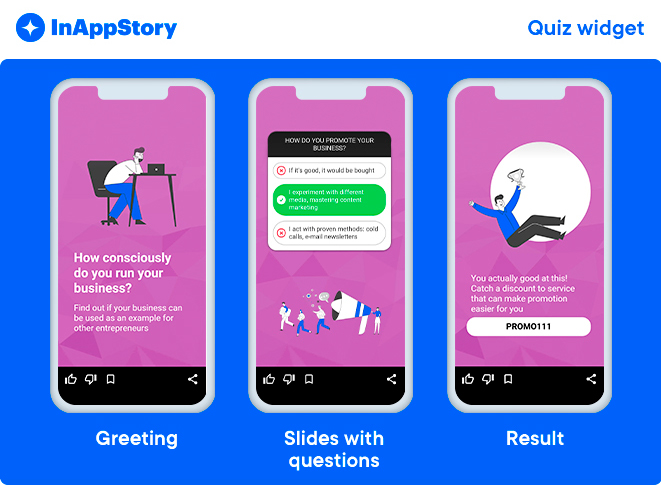 Apart from the regular content production that every second company has known, there is also a highly rising concept called Stories feature. This feature is capable of adding a new value to the designated target audience, as we have already seen the positive results of it. You might want to try it for the first time, if you need to:
Educate users - whether it's about your own mobile application features or relevant educational material, Stories feature is able to provide short and impact content that every user can easily digest.
Demonstrate your lifestyle - if you want to share valuable and informative content with other people about your own organization, then mobile Stories can also provide you with such a feature. 
Drive sales - according to our own tests and analysis

, we have already seen how the conversion and engagement metrics are rising.

Entertain users - be it an online quiz or a marketing test that you might want to incorporate into your mobile Stories, there are a lot of opportunities for that.
Collect necessary feedback - instead of a boring survey, you can collect the necessary feedback from users through a simple quiz after a series of other content mobile Stories.
 
As you can see, our SDK tool allows us to greatly simplify the content approach and at the same time revolves around a wide variety of tasks. If you want to see the full potential of Stories feature, then try it out for FREE for an entire month. All you need to do is leave your contact details and we'll be able to give you access within 24 hours!
Track your results and make adjustments
The final step in developing a content marketing strategy is to assess the campaign's success and, depending on what worked, tweak your approach as necessary. Your strategy for content marketing will grow over time. As a result, you must be adaptable in your content development method.
In conclusion
As the ten-step process above illustrates, building a content marketing strategy is a cycle rather than a one-time activity. As you grow, you will gain a better understanding of your audience and the content that works, and you will need to tweak your plan periodically. However, the aforementioned recommendations should assist you in developing a content marketing strategy.