Mobile Marketing
Mobile Marketing Guide of 2022
Mobile marketing has enormous potential. After all, 79 percent of smartphone users are on their phones for two hours of their day. Having said that, if you want to benefit from this opportunity, it does require specific guidelines. Since mobile trends change quickly and customers are rapidly increasing their attention on mobile products, you need to understand where your focus should be.
Once you have a clear vision ahead of you, mobile marketing can be a cost-effective and direct method of communicating with your customers. To get started, use this mobile marketing guide to your advantage.
What is Mobile Marketing?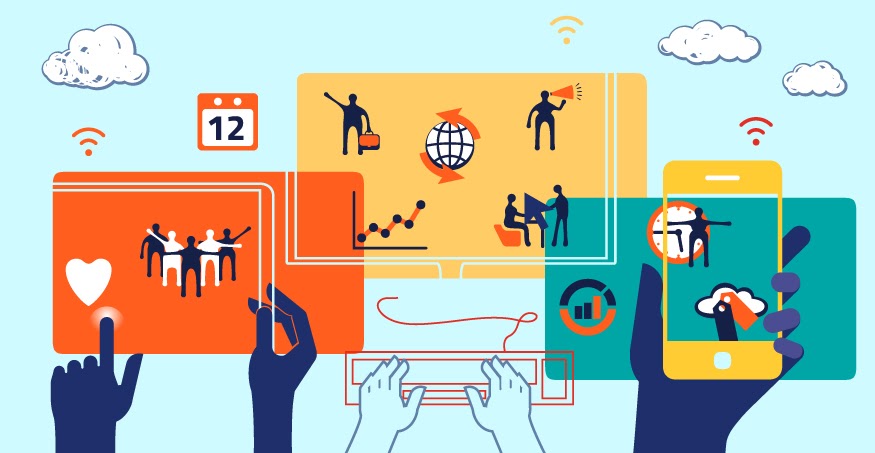 By its core definition, Mobile marketing is a multi-channel digital marketing strategy that focuses on a specific target audience via different online mediums, such as websites, email, SMS, SMM, and mobile app channels. As technology gets increasingly fragmented, marketing becomes more fragmented as well. And, to capture and hold potential buyers' attention, content must be purposeful and highly tailored.
Mobile marketing is a critical component of any short- or long-term marketing strategy. In terms of mobile marketing, this entails considering devices and mobile apps. There is a mobile marketing channel for every audience segment, from email to pay-per-click, SEO, content marketing, and social media marketing. To be effective with mobile marketing, you must curate a consistent experience that meets customer expectations—which may be a significant problem as you strive to attract, engage, and retain people across several platforms.
Why is Mobile Marketing Important?
Mobile marketing enables organizations to succeed more quickly than traditional means of marketing. Mobile marketing is critical since your clients use their smartphones as their close friends or pals. Around 6,3 billion people are constantly using their smartphones and utilizing applications. So it's not apparent that mobile marketing is continuously booming and dynamically developing ahead of its time. Plus, mobile phones are the most effective tools for marketing your services/products.
Mobile Marketing Metrics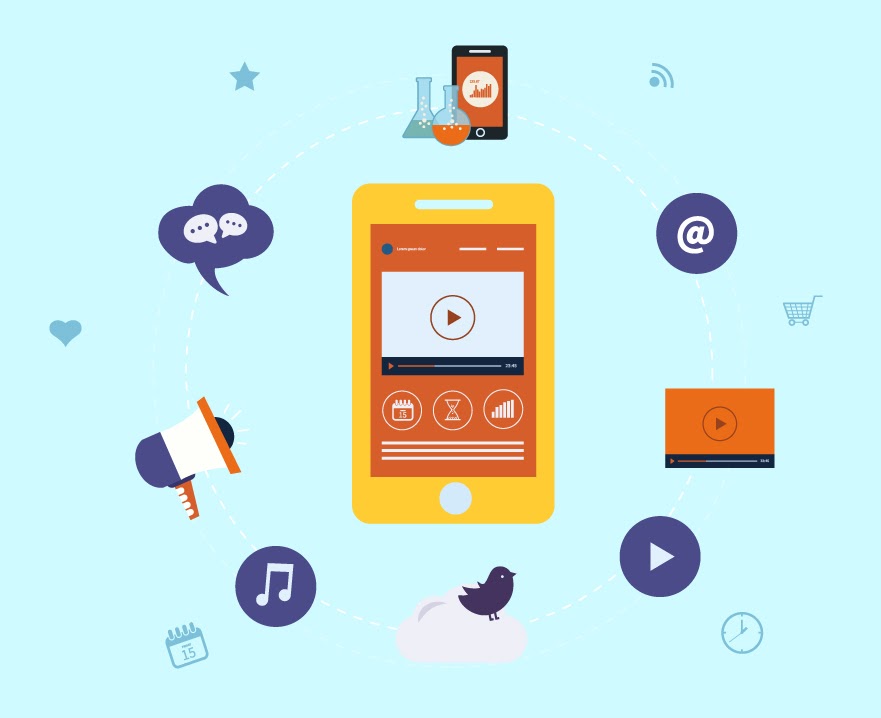 Leads
"Lead" basically means a new client that has come to your website and has shown some kind of action or attraction towards your main product or service. The "lead" term is known to probably every marketer or at least every business owner managing their own company. But not every lead can qualify for an actual "client," as numerous lead groups should be analyzed based on your marketing research.
Conversion Rate
Conversion rate is the result of having excellent leads, which means that it shows the number of people who have purchased your product or service or took action on your webpage to the total number of people who viewed the page.
Cost per Acquisition (CPA)
The Cost per acquisition (CPA) indicates the number of leads or conversions acquired. It is a metric that quantifies the impact of your marketing activities on revenue. You may calculate your CPA by determining how much it costs to acquire or convert a qualified lead.
Lifetime Value
In mobile app marketing, lifetime value or customer lifetime value is a critical indicator. With it, you can track the total money from when the app is installed until the user stops engaging with the app.
Return on Ad Spend
The return on ad spend (ROAS) reflects the profits earned. A successful performance marketing strategy results in a higher return on investment compared to the cost of advertising.
Mobile Marketing ROI
Return on Investment is a metric that compares your profits to your advertising expenditures. It indicates how much you have invested and whether your campaign will result in a high-end return. The return on investment for mobile marketing varies by channel.
 
Your mobile marketing ROI considers all mobile marketing costs, including advertising, hosting fees or technology infrastructure, customer support, email marketing automation, app development, and push notifications. To achieve the best results, you must continuously optimize your ROI. That means that a consistent data analysis will be required for each performance channel in your mobile marketing strategy.
Mobile Marketing Best Practices 
There are tons of best practices that will take you to the most effective approach for your target audience. Consider the following mobile marketing practices and think about applying them in your product scenario. 
Mobile-friendliness
The mobile-friendliness aspect of your website should always be present. It is one of the most decisive factors when users look at your mobile app. That is critical for the SEO of your website too. Most of the people who are not satisfied with the mobile-friendliness aspect of your product will simply abandon it.
Strategy
To develop an effective mobile marketing plan, you must adopt a content marketer's mindset. And here, the personalization aspect is critical, which means your content must be relevant, clear, and targeted. In essence, mobile marketing should have a separate plan for mobile-friendly content.
Short and Simple
The terms "short" and "simple" should guide your messaging or brand statement, or USP when it comes to mobile marketing. Bear in mind that mobile consumers' attention spans are limited. As a result, regardless of the channel or media, you should convey your valuable message simply but at the same time meaningful.
Push Notifications
Utilize push notifications to provide limited information or offers to your users. When custom personalized and targeted, push notifications can also be an ideal channel for implementing call-to-actions.
Targeting 
There are various precise criteria for targeting your mobile audience. Consumers can be targeted based on their location, interests, demographics, mobile device, phone model, type of internet connection, and various other factors.
Mobile marketing strategy examples
Finally, as we have already seen, let's take a look into some of the digital marketing campaigns examples that used mobile applications to generate greater brand awareness and show how impactful their strategy is.
1. Piece of the Pie Rewards – Domino's
Domino Pizza has always wanted to get more attention than its main competitor, Pizza Hut. And the business accomplished it with the help of its ground-breaking "Piece of the Pie Rewards" program.
The program involved the following: customers can enroll in the rewards program and earn ten points for every pizza scanned. That's right, any pizza will suffice, even if it is not from Domino Pizza, and after accumulating 60 points, the individual would earn a free Domino's pizza! This mega mobile marketing campaign required a basic AI-powered pizza scanning app, which resulted in a flood of user-generated material and improved brand recognition.
2. MegaFon personalized in-app Stories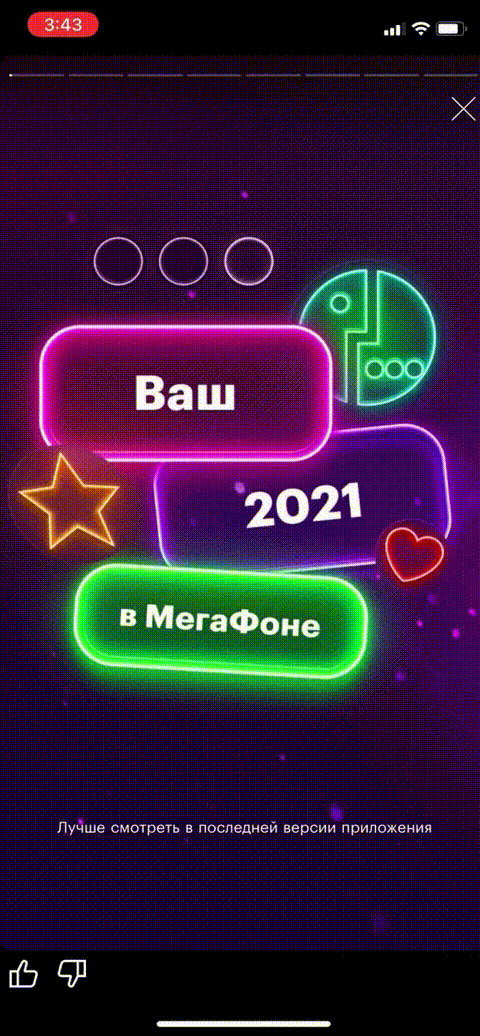 One of the other examples on this list is our long-standing partner - MegaFon. It is a Russian communication provider that has significantly boosted the engagement metrics within its leading mobile application by a considerable lot.
The company has launched personalized in-app Stories content-oriented explicitly on the New Year holiday, as you can see above. They have demonstrated several interesting and insightful data that show how many actions each user has done in an app for the past year. That has increased several engagement metrics within their mobile application.
And that's just one side of the mobile Stories that a company can use. Ultimately, there are at least five other approaches and methods to leverage it and increase your product's significant and critical mobile metrics. If you are interested, sign up for a free 30-day trial, and let us know your impression!
 
3. The Protection Ad: Nivea Sun
As one of the global advertisers worldwide, Nivea launched a mobile advertising strategy in 2014, which was incredibly selfless to its target audience - young parents and their kids.
What they did afterward was distribute bracelets in Brazilian periodicals. Parents were asked to wrap the band around their child's wrist and download the Nivea Protects mobile application. The software tracked the child's whereabouts and alerted parents if they ventured too far.
In a nutshell, the company wanted to demonstrate its concern for the growing kids. As a result, the company saw a stunning 62 percent boost in sales in South America! Subsequent research indicated that eight out of ten individuals were profoundly affected by the advertisement and had downloaded their app.
Conclusion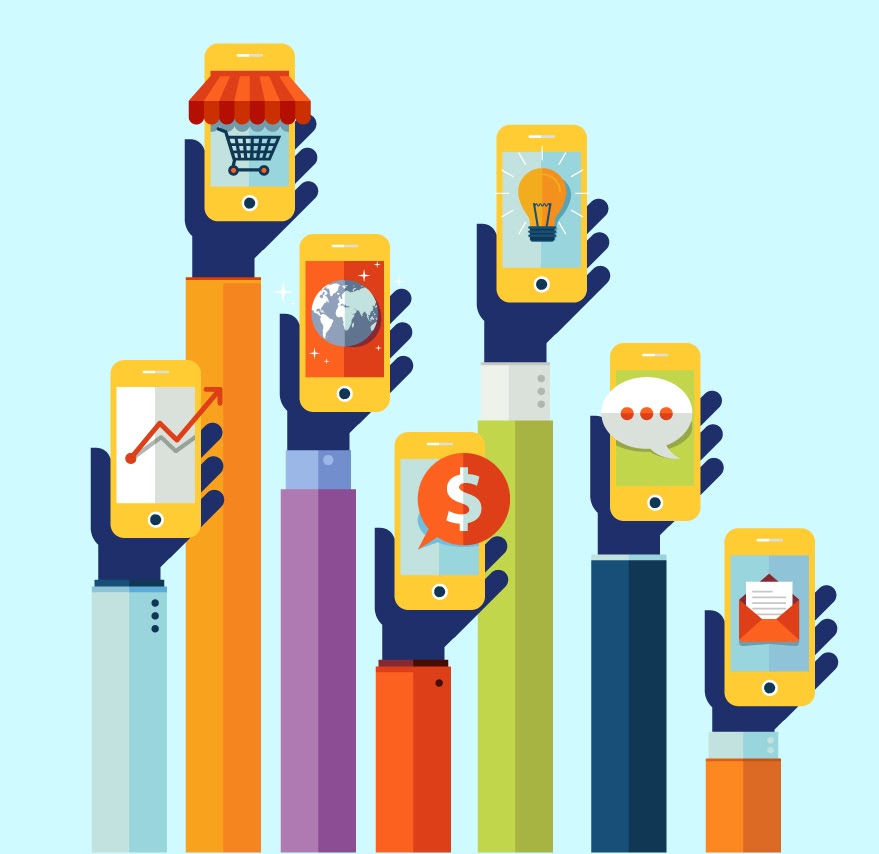 Overall, mobile marketing is a relatively new concept that has been going on for the past 20 years, and it's only going to continue to grow more. If you are a business owner and currently in the middle of your app development, follow this guide to gain maximum insights and valuable information about your next mobile marketing strategy.