Mobile Marketing
Mobile app personalization: methods, tips, and examples
The mobile application industry is growing rapidly, as an increasing number of customers prefer to obtain information and execute daily tasks via their mobile devices. As a result, startups, small businesses, medium-sized organizations, and established enterprises invest in mobile application development in order to attract mobile customers. It enables organizations to offer users more advanced functionality and enhanced features in order to sustain interest and meet the ever-increasing needs of customers.
 
In today's saturated mobile app market, an app that lacks distinctive features and a positive user experience will struggle to compete. To deliver an exceptional user experience, app developers must prioritize their consumers' preferences and input. This is why mobile application development businesses place a premium on developing customer-centric and user-friendly mobile applications that provide a positive user experience.
Why Personalize?
The short answer is that your audience expects you to personalize. Seriously, if it is not good enough of a reason for you, you might as well quit right now. Last year's poll has shown that mobile app personalization is the number one expectation among internet and mobile users in the near future. Even if it should be good enough of a motivator for even the most skeptical among us, mobile app personalization can help promote engagement and conversions. 
How to Personalize Mobile App Experience?
The primary distinction between personalized and non-personalized designs is in how your user interface and client contact touchpoints are organized. A non-personalized UX/UI design provides the same experience to all users, independent of the data about the user's preferences and actions that the app may have.
Individualized experiences dive deeper into the mind of the user. Each user's screen is unique and customized to their own needs and preferences. Frequently, designs offer distinct sets of features based on the user's previous engagement in the app and location, for example. Additional personalization options include personalized advertisements, offers, and push notifications. So let's take a look at the most notable examples of mobile app personalization examples.
Collect Customer Data
Before you can begin personalizing your app, you must first gather user data. This will assist you in comprehending your users – who they are, what they want, what they require, and their tastes, among other things. Once you have a firm grasp on this, you can design a unique experience for them.
The following is the type of data you should collect:
Age & Gender

Geolocation

Consumer devices and their user preferences

Purchase history, application activity, etc.
After collecting all relevant data, look for emerging patterns and then establish groups of similar users. Segmentation will significantly simplify the process of app customization.
Send Personalized Push Notifications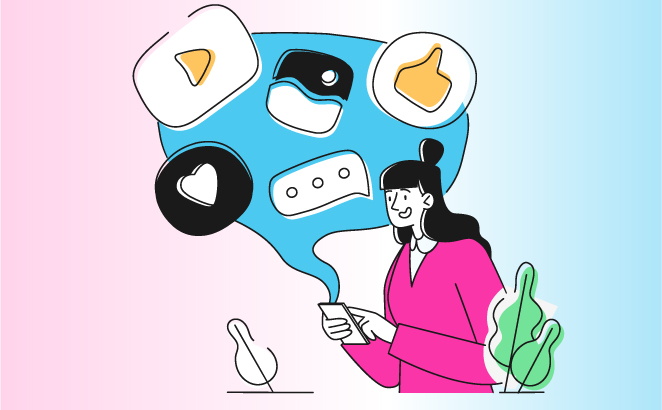 Push notifications can be used in a variety of ways. One is dependent on location. According to Factual, nine out of ten marketers report that location-based marketing increased revenue. So perhaps you can send a discount code when the user is near the store. Alternatively, you might suggest a type of restaurant they might enjoy in their neighborhood. Or you could even notify them of impending bad weather in their area.
You can send them a reminder if they haven't used the app in a while. Perhaps you'll send them recommendations tailored to their individual interests. Alternatively, you'll inform them that their favorite pair of shoes are on sale. The possibilities are virtually limitless. Regardless of the type of app you have, sending customized push notifications can benefit you.
Bear in mind, though, that consumers must opt-in to get them. Additionally, make it simple to opt out. You do not wish to harass others.
Create a Personalized Onboarding Experience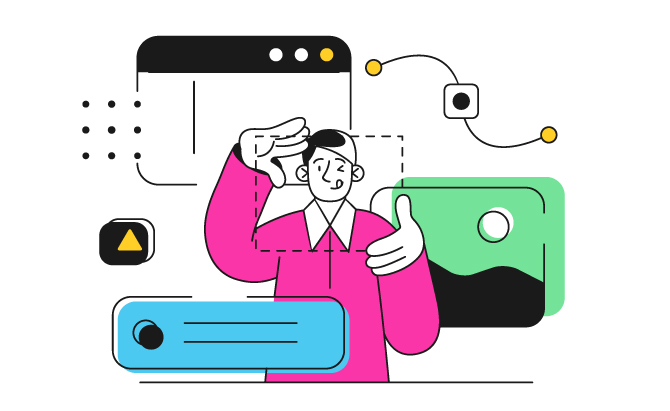 By providing a personalized onboarding experience, you demonstrate to your audience that your business is connected with the necessary requirements and concerns. You may acquire new users by providing an exceptional and memorable onboarding experience.
In a nutshell, user onboarding is the process of exposing new users to the most critical aspects of your app and quickly explaining what it does. Providing a great onboarding experience can considerably minimize churn rate and persuade consumers to become long-term subscribers.
 
When it comes to onboarding, it's critical to keep the experience user-centric and to educate users about the capabilities of your product. It should unveil how the users would benefit from the product and urge them to take action as soon as possible. As we have already seen from our digital product, the onboarding experience is not solely concentrated on getting the user accustomed to your app. It has at least 2 more additional purposes:
Demonstrate your lifestyle - if you want to share valuable and informative content with other people about your own organization, then mobile Stories can also provide you with such a feature. 
Drive sales - according to our own tests and analysis

, we have already seen how the conversion and engagement metrics are rising. 
Thus, our SDK tool allows us to greatly simplify the app personalization content approach and onboard the users within a matter of seconds. If you want to see the full potential of Stories feature, then try it out for FREE for an entire month. All you need to do is leave your contact details and we'll be able to give you access within 24 hours!
Be transparent about the data you collect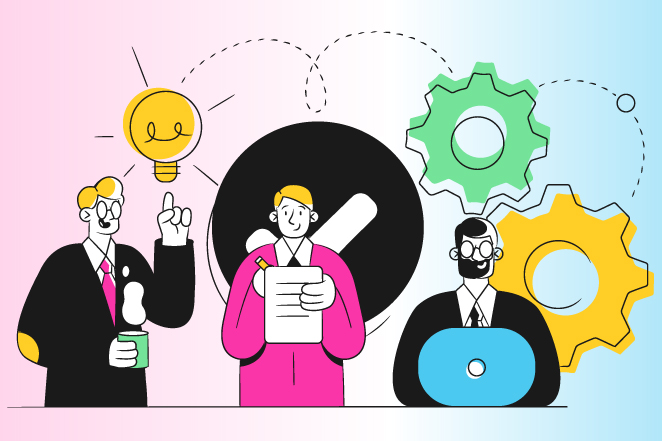 Another critical point to emphasize is the users' privacy. According to studies, users generally have no objection to sharing data in exchange for increased app personalization. According to Salesforce's analysis, 57% of users are willing to trade personal information for targeted offers. Additionally, Statista reports that 48% of consumers approve of businesses using their purchase history to produce customized offers. However, they desire the ability to opt-in and out at will.
 
Thus, the majority of individuals are receptive to you gathering their data in exchange for personalized services. That is not to say you should take advantage of it. Maintain transparency on the data you collect and how you use it.
 
Likewise, for notifications. Avoid going overboard. If the user has enabled push notifications, this does not imply you should bombard them with messages 50 times a day. Regardless of how customized the notifications are. Individuals will delete your application in a matter of seconds.
Tips for designing a personalized application content
Geolocation and targeting
Geolocation is the capacity metrics capable of identifying a user's location and delivering position-specific content – is a frequently used technique for addressing a user's needs. This personalization is especially important for individuals seeking access to local services, such as grocery shopping, dining out, or discovering live music events. This is used by taxi services such as Uber and meal delivery services such as Deliveroo.
 
By combining Geolocation with other user data points, for example, search history for Chinese restaurants, you can handpick important aspects that the user will find relevant and interesting, for example, sending out a notification with a restaurant's rating at a time when the user typically eats and when they are passing by a particular restaurant.
User progress milestones
Setting goals for users to achieve fosters a sense of accomplishment while offering incentives can motivate users to enhance their involvement. As a result, app users will perform behaviors that benefit you as the owner, such as purchasing merchandise or purchasing tickets to an event you're promoting. Airlines frequent flyer miles, shopping rewards cards, and content unlocking based on user progress in your app are all good instances of this.
Additionally, progress milestones enhance usability by allowing you to keep things simple for newcomers while accessing complex material for power users. Numerous games and gamification strategies fall under this customizable category. We have actually highlighted how gamification in apps can significantly increase the major product metrics right here.
Customized content
All of your users' animations, videos, photos, and content may be customized based on the information you have about them. Facebook, LinkedIn, and Twitter all take this method, curating a feed based on your past likes and shares. By clicking "Like" enough times on a particular person's postings, you may ensure that person will be at the top of your feed the next time you sign in. The fundamental concept of personalization is as follows: If a user enjoys performing an action in your app, provide them with further opportunities to perform comparable activities. By clicking "like," "share," or "upvote," people are indicating that they value your app for that reason.
Social media outreach
One of the easiest (by far) methods on how you can actually customize your app personalization content is the social media channels outreach. By sharing the content that your consumers will just love and adore, you are increasing the chances to evoke the sense of product customization.
Mobile app personalization examples
Instagram's Explore tab makes it simple for users to discover the material they enjoy. That content is tailored and engaging since it is based on their usage history. Additionally, the content in the newsfeed is tailored based on the user's preferences. Additionally, advertising is customized based on the user's interests and activity. As a result, you're continuously surrounded with information that you enjoy and wish to participate with. When someone likes your post, follows you, or your friend shares a Story, Instagram notifies you. Each of those notifications is highly tailored and pertinent to a particular user.
If you want some more app personalization examples, feel free to browse through one of our favorite articles on app personalization examples.
Final Thoughts
Personalization is more than just an evolution of customization. It has become a must for mobile apps. By making apps more convenient to use and offering instant gratification, users' needs have gravitated towards mobile app personalization, and app pros have responded in kind.
But crafting stellar mobile app personalization is easier said than done, and failing in the process does not come without consequences. With a solid plan, a few good examples to draw inspiration from, and effective qualitative analytics tools to monitor and optimize your efforts, you will dodge personalization mistakes easier than Neo can dodge bullets.