Mobile Marketing
How to increase your mobile conversion rate using analytics?
Mobile devices generate a huge amount of worldwide online traffic. Most people who visit websites, surf the internet or download mobile apps are likely to do so using smartphones. Those people are potential customers who can be regulars with a proper strategy. 

Mobile and desktop users have different behavior from each other.  These behavioral variations are influenced by several variables, including users' location, internet connectivity, and the size of the devices. This is one of the reasons it is ineffective to use the same conversion rate optimization for both platforms. To reduce bounce rates and increase sales, you'll also need to optimize your website for mobile devices.
What is the mobile conversion rate?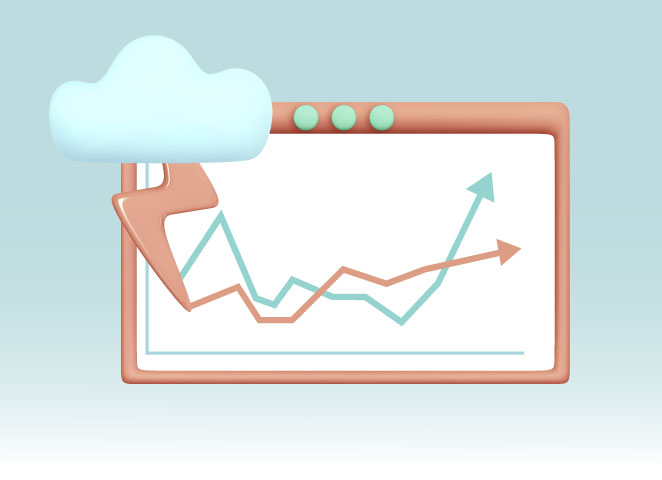 The practice of increasing your conversions, particularly macro-conversions, is known as mobile conversion rate optimization. Your primary conversion objectives are called macro-conversions. They might involve closing a deal, producing additional leads, or encouraging website users to register for a webinar. Including your mobile audience in your conversion plan is the primary goal of optimizing your mobile site.
Why is conversion rate optimization important? 
Web traffic on mobile devices is the most prevalent. However, desktop leads often convert at a higher rate. Desktop users are more at ease and less likely to seek immediate information than mobile users. Mobile users' surfing experiences differ from those of desktop users because they utilize a smaller screen in addition to cellular networks to access the internet. 
A cro for mobile devices should prioritize speed and accuracy more than a conventional strategy. While the main CRO rules still have to be implemented in the strategy, extra attention to detail is required to make your website look friendly to mobile visitors and eventually persuade them to convert. 
Steps to increase mobile conversions
1. Optimize the mobile page or app speed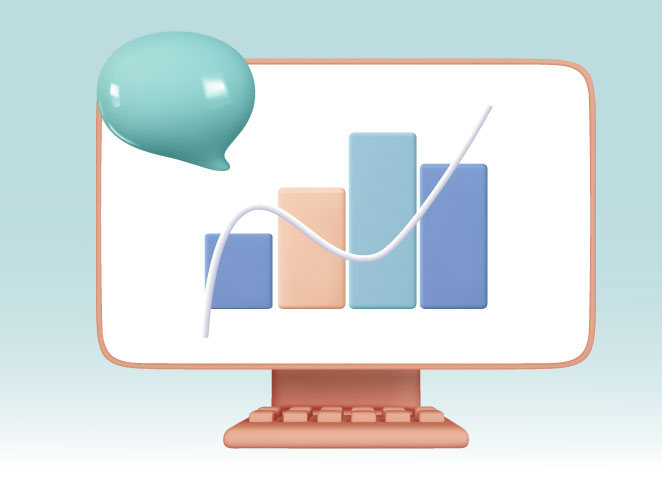 Desktop PCs have more powerful CPUs. Furthermore, they frequently have more dependable internet connections than mobile devices with data networks. As a result, page loading times on mobile devices are often longer than on desktops, regardless of whether mobile optimized. These practices will help you to speed up the mobile website or app: 
With AMP (Accelerated Mobile Pages), an open-source web component technology, you can quickly ensure that your mobile web pages load. Google AMP Cache automatically caches AMP mobile sites, so they load quicker. The AMP initiative, launched by Google in 2016, offers an excellent answer to poor loading times. 

When visitors click on a page, they are redirected to another URL. Redirects cause your site to create more HTTP requests, slowing down the loading speed. To improve mobile website performance, aim to reduce redirects.

Photos make up about 60% of your site's load, so it is something that you should consider to increase the app conversion rate. Large images significantly slow down the load times. Therefore, compressing photos is one of the ways to enhance page performance.
2. User experience is a priority
Your mobile website's design will either increase or decrease app conversion rates. It directly affects how a user experiences a website or app. In order for customers to stay, mobile websites or apps must be carefully designed.
 
By making sure that all of your features are logically structured and simple to use, you can enhance your user experience and cro for mobile devices. You don't need to use many heavy photos on your mobile site. Try to provide a straightforward yet thorough menu that highlights your main products for your visitors. It will be simpler to visit every website section without overloading it with information.
Integrating autofill onto your website is another approach to simplify things for your mobile users. Users may save time and avoid typing in tiny fields by using this function, which automatically inserts information already in their phone data. Users who are required to manually complete form fields may decide to leave your website. As a result, autofill is the best option. 

Using large buttons for your call-to-action can improve the user experience for your customers on mobile devices (CTA). The reason for this is that while desktop users can simply click on tiny CTA buttons with their cursors, mobile users must continually touch their devices to achieve the same result.
3. Privacy for better trust 
The reliability of an organization is more important than it was a few years ago. Per a Salesforce study, 65 percent of online buyers said they had given up doing business with firms that had earned their mistrust. Simply, your clients depend on you to preserve their privacy. If not, your app conversion rates for desktop and mobile devices may suffer. 
You can do a few things to allay your prospects' concerns, both for desktop and mobile customers. Among them are some of the following: 
Make your website safe with HTTPS to increase user trust and motivate them to interact with it confidently. To establish privacy, you may choose from various SSL certificates, such as the RapidSSL certificate and other branded SSL certificates from GlobalSign, Sectigo, etc. It creates a secure tunnel between the server and the browser for seamless and safe data transfer. 

Include trustmarks on your website. Trust badges inform potential customers that they are on a reliable website and that any data they give is protected. 

To establish your legitimacy, show evaluations and testimonials from previous clients. People will trust you more as you add more testimonies.
4. Simplify mobile checkout 
Some shoppers abandon their shopping carts due to a lengthy and complicated checkout process. Have you ever hit your limit on a mobile checkout page? Many people feel the same. 
You may increase app conversion rates by mobile-optimizing your checkout forms and web forms. These tips will help you to do so: 
Retain only the essential form fields 

Make inputting payment card information as straightforward as possible

Provide several payment alternatives 

Reduce the number of checkouts 

Allow visitors to leave 

Set up a progress bar
5. Mobile friendly popups
Popups should be used sparingly on mobile websites. However, well-designed mobile popups have the potential to increase revenue, extend your email list, boost engagement, and increase app conversion rate. 
Use a trusted popup builder when developing a mobile popup for your website. Here are some suggestions to keep in mind: 
Avoid campaigns that take up the entire screen or big popups that obscure crucial page features on mobile devices. 

Avoid displaying your advertising as soon as a visitor arrives on the website. Use targeting parameters and triggers instead. 

Avoid bombarding consumers with pop-ups too often. Use one popup at a time on a page.
6. Implement various payment methods
Some shoppers abandon their carts due to mistrust of the payment option, leading to lower app conversion rates. Customers demand assurances that their financial information is safe, given the volume of financial data saved on smartphones. 

The most accessible approach to allay these worries is to provide e-wallet payment options like PayPal, Apple Pay, and Android Pay. Digital wallets are the safest choice when making online transactions since numerous levels of encryption protect them. A quick and secure payment process is the final stage for eCommerce websites to achieve macro-conversion.

Payments on mobile platforms are much more logical and easy, thanks to digital payment solutions. Filling out billing information on smaller displays while buying on a smartphone is one of the consumers' main issues. Most people consider the procedure to be inconvenient or time-consuming. 
Customers may pay for things in their carts without having to re-enter their credit card information each time they make a transaction if your website is optimized for mobile use. If you want to give your consumers a simple and convenient checkout experience, digital wallets are your best choice.
7. Live chat
Online consumers choose live chat above all other channels most of the time. It's simple to understand why considering that a live chat widget may be used to contact support personnel whenever needed. 

Offering live chat on your mobile website may be just as revolutionary as utilizing it on desktop computers and help you to increase cro for mobile devices. Using the proper live chat tool is crucial.
8. Collect the feedback
To find out what obstacles your clients are facing and what makes their purchasing process frustrating, you must solicit feedback from your website visitors. 

In this instance, your major goal is to get feedback from visitors to your website using mobile devices. Utilizing a customer feedback solution most suited to your objective is the simplest approach to producing feedback surveys.
9. Optimize the search of the website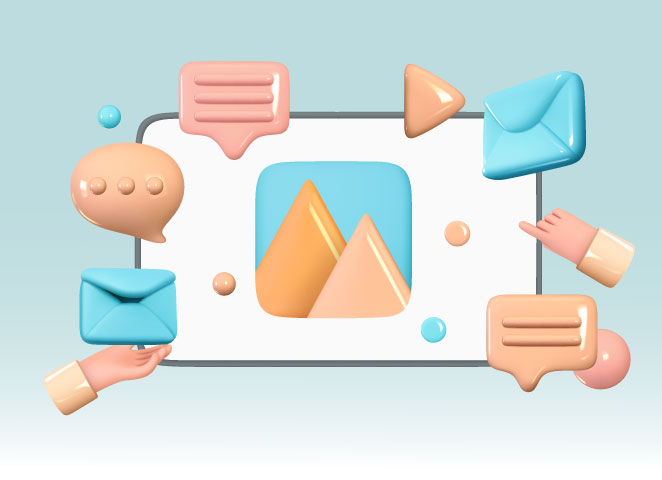 Your mobile website significantly impacts your internet exposure and conversion rate. Google ranks websites using a mobile-first index, indicating that crawlers find your mobile website before your desktop website. 

Most of the tactics you must apply to make your website mobile-friendly have already been covered. These tactics include making your website's navigation and user experience better and ensuring all pages are attractively created. 

However, you also need to make your website search engine friendly. You may accomplish this by including keywords in the meta descriptions of your blogs and web pages. In addition to that, have your goal keywords into your post and page names.

By positioning your content on search results, optimizing your mobile website for search engines makes it simple for your clients to locate your items. Contrarily, utilizing the incorrect title tags will draw in the wrong audience, result in poor click-through rates, and, as a consequence, increase bounce rates. You may evaluate the functionality of your website and receive helpful advice on how to address problems using Google's mobile testing tools.
Conclusion
This article has addressed the majority of the benefits of mobile website optimization. Mobile conversion optimization extends beyond the topics discussed. New tactics for increasing conversion rates are always being created as market trends shift. Implement the methods that are most suited for your business to attain the best results. 

Remember that convenience, speed, and effectiveness should all be valued. Ensure you provide a great user experience to keep your visitors engaged and ready to return for further purchases or content.