Mobile Marketing
Top 8 KPI metrics to follow in 2022
After you have fully completed the development process, you may believe that the next step is to sit back and observe your app's journey. Watch how it will grow and evolve gradually. However, you should be aware that this will not guarantee the success of your mobile application.
The development process of a mobile application can be pretty expensive and time-consuming, depending on the complexity of your digital solution. Therefore, while your mobile application may be complete and ready for launch, there is always space for improvement. Consequently, it is suggested to measure several mobile app metrics to monitor its performance.
This article will discuss key and the most crucial KPI metrics of a mobile app that you should monitor while evaluating your app's success. Thus, if your app hasn't launched yet or t has recently launched, this information will only benefit you.
Top 8 KPI metrics to follow in 2022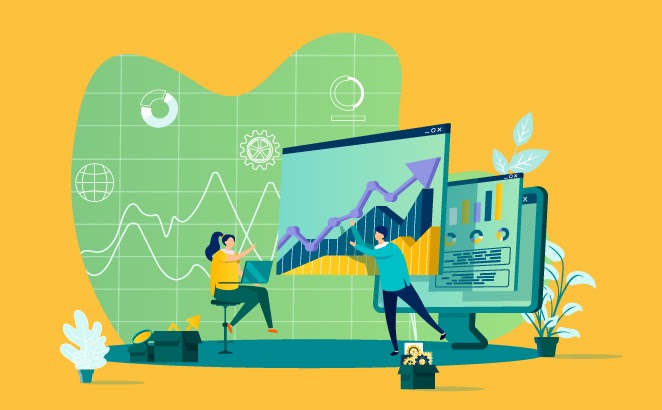 CPI (Cost per Install)
The very first mobile app KPI is the CPI, which defines the cost of acquiring a new user via a paid advertisement. It is determined by dividing your total advertising spend over a specified period by the number of new installs. CPI is frequently the sole measure that people consider when conducting their marketing for mobile apps.
CPI benchmarks vary widely by app type, sector, country, and ad platform. The widespread fallacy is that the lower the CPI, the more effective your sponsored user acquisition campaign. Frequently, particularly with worldwide Android campaigns, you might get a very low CPI, but the consumers who come in will rarely convert to paying users or engage with your app long term.
Daily Active Users (DAU) & Monthly Active Users (MAU)
These mobile app metrics can help you determine how valuable and engaging your mobile app is to your app's downloaders. Everyday Active Users (DAU) are the unique users that visit your app daily, and Monthly Active Users (MAU) are the individual users who visit your app once a month (MAU).
The data you obtain from these measures is optimal for creating limited-time and conversion-targeted campaigns. To calculate them, you must first determine the number of users who do an action on your app monthly or daily basis. This numerical value is referred to as your MAU or DAU. Both DAU and MAU metrics for mobile apps should catch up to the higher path; otherwise, you'll need to re-engage your clients using technologies like push notifications and others.
These two mobile app metrics are also often used for our digital solution. The product, such as our in-app Stories, has to match with the right amount of monthly users to have a positive engagement impact upon your mobile app. That is just one application benefit we have provided as an example, but more.
Some of our partners have used mobile Stories to gamify their customer's experiences, engage them in a vast marketing competition with prizes and collect the necessary information (in a quiz format). If you want to know more detail about such a case, follow the link above. Otherwise, if you want to try our invention yourself, feel free to register for a 30-day free trial!
Churn Rate
Churn rate is how users delete, cancel, or downgrade their mobile app subscriptions. Churn is bad enough on its own, but it becomes exponentially worse when your most important, revenue-generating app customers leave. It has a detrimental effect on your internet business's overall unit economics. If you want to read more about the churn rate, you can proceed to this article.
CPA (Cost per Acquisition)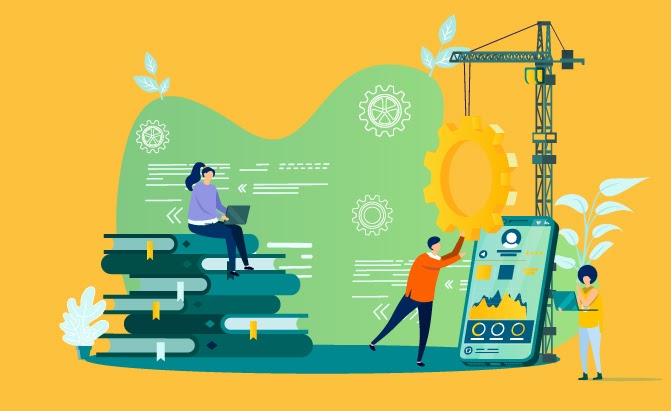 CPA is the expense associated with a conversion action. That does not always mean that the conversion occurred due to a new user, but rather as a result of a new behavior such as subscribing to a service, upgrading to a premium account, making in-app purchases, or granting additional permissions.
 
CPA is a pure performance statistic that ensures payment is provided solely to acquire high-quality users. It is often separated from Customer Acquisition Cost (CAC) by the granularity it is applied. You can establish your CPA requirements using your Average Order Value (AOV) and Lifetime Value.
AppStore Conversion Rate
That is the percentage of users who download your app as a percentage of all users who view your app store page. CVR varies by app category, operating system (iOS or Android), and country.
 
Monitoring your App Store page's performance is critical for maintaining your ASO. Your App Store conversion rate will improve and strengthen the more you optimize your page and deliver the most significant assets—for example, by conducting ASO keyword research and optimizing screenshots, preview video, and so on.
 
In the United States, the average CVR in the Apple App Store is 30.3 percent and in the Google Play Store is 33 percent - but this varies significantly by category. For example, the Photo & Video category in the App Store has the greatest average CVR at 73.3 percent. In comparison, the Games (Board) category has the lowest average conversion rate at 5.1 percent.
Lifetime Value (LTV)
The lifetime value is precisely that—the typical user's monetization throughout their interaction with your service. This measure can be challenging to compute, depending on your company plan. Still, it is critical to determine the type of people you are attracting and the viability of your business model.
However, you may not have access to all three of these indicators; perhaps your program is in its infancy. As a result, we recommend using a different metric to provide you with an estimate.
Average Screens per Visit
This app metric measures user engagement. The more screens a user views, the more engaged with your software.
It's a vanity statistic because even if a user visits ten screens in your app but does not make a purchase, you still need to do more. Additionally, the average number of screens per visit can provide a misleading picture if you do not track the amount of time spent on-screen since a user may be simply flipping between screens.
App Load Time
This mobile app metric defines the time required for an app to load from the initial tap to the point of use. That also applies to in-app screens and the time needed for the user to transition between screens or activities.
 
The sooner the software loads, the more pleasant the user experience. You often want to keep your load times as short as possible.
Stickiness Ration
The Stickiness Ratio is a critical app metric that indicates how much value your app users gain from it, often measured for months. This calculation takes both DAUs and MAUs into account. As a result, a more significant percentage indicates that more individuals found your mobile app valuable and exciting.
Conclusion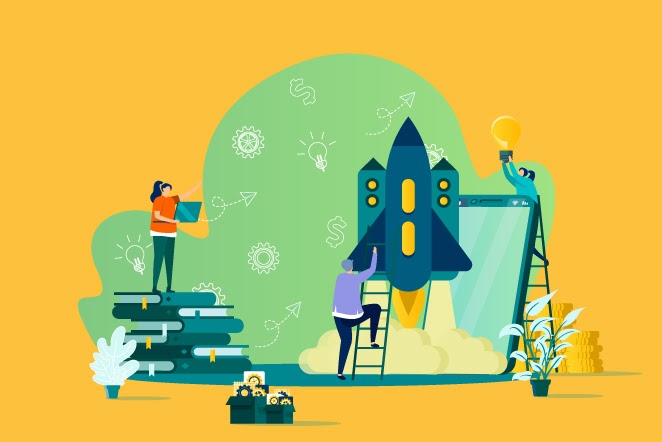 By monitoring these ten critical mobile app metrics, you may better understand your growth and marketing ROI. Each will assist you in determining precisely where you can enhance the user experience to produce an app that people will want to use daily.
If you want to go further and use a new rising concept that will surely boost your primary mobile app metrics, you can try our in-app Stories. Concise, short, meaningful, and actionable, they will indeed interact and engage with your audience. Sign up for a free 30-days trial and let us know how exactly did your experience go by!