Use Cases
7 trending content marketing examples
If you think about it deeply, what comes to your mind whenever you hear a statement: "They have outstanding content marketing examples!" What exactly does it mean? If it is content then, what type of content is it? Most businesses already know the correct answer, as they understand that they should develop content of any kind (visual, video, informative, etc.) to get more engagement with their audience. So to answer that question, we've compiled a list of the 7 most notable content marketing examples that you can learn from.
What is content marketing?
Content marketing is a marketing approach used to attract, engage, and maintain an audience with a wide variety of content marketing examples. For example, they could be but not limited to relevant articles, videos, podcasts, mobile Stories, and other interactive media. This method improves and spreads that company's brand awareness and keeps your business in front of everyone's eyes when it's time to sell your product or services.
Best content marketing examples you should take note of in 2022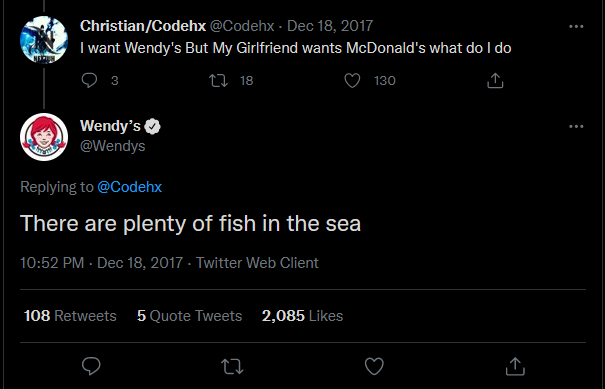 Wendy's is by far one of the best content marketing examples to ever exist. Their success lies in the combined humor, brand recognition, and sincerity of their content (more particularly in the Twits that they post). Wendy's has used this unique and out-of-the-box strategy to increase customer engagement. While everyone is aware that the main purpose was to sell burgers, the tweets were entertaining that most people didn't care.
Simply put, Wendy's was unafraid to drop several jokes on the people. And just think about it: their brand represented by a sweet-faced, red-haired girl has roasted their fans, cracked jokes and called out competitors while marketing their cuisine. Wendy's humorous persona helped the company get the top spot on the "Fast Company's 2019 Most Innovative Companies" list. Wendy's tweets were fascinating, witty, and even made me laugh aloud. So be sure to check them out by yourself and think about how your company can use this kind of content marketing strategy examples.
As surprising as it may sound, Spotify has launched "Wrapped," one of the data-driven social media content campaign examples, in 2017. One of the content marketing strategy examples utilized listener data to create a series of eye-catching statistics about listening habits. They paid special attention to the user experience and created shareable and visually appealing mobile Stories.
Wrapped is an outstanding example of social media content marketing examples powered by influencers. It demonstrates a developing campaign that can incorporate user-specific data and visual design assets that are easily shared across social media platforms and are capable of attracting new traction. Eventually, after they began implementing this approach, in December 2020, the app's sign-ups grew by 21%, indicating the global acquisition of new users.
In-App mobile Stories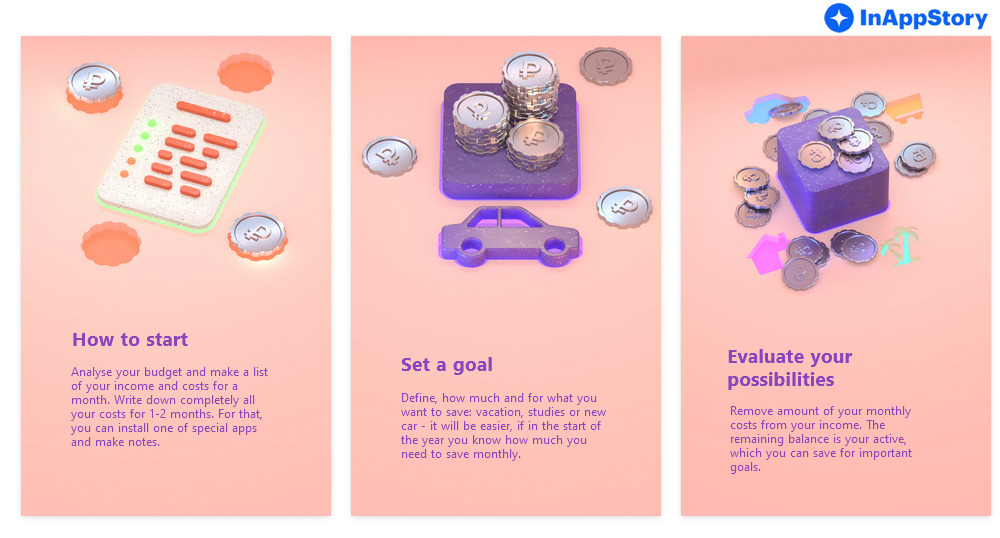 Apart from the regular content production that every second company has known, there is also a highly rising concept called mobile feature. That is one of the primary content marketing examples capable of adding a new value to the designated target audience, as we have already seen the positive results of it. As more and more consumers begin to enjoy the simplicity and the level of engagement of the short format videos, you might want to try it for the first time, if you need to:
Educate users - whether it's about your own mobile application features or relevant educational material, the Stories feature is able to provide short and impact content that every user can easily digest.
Demonstrate your lifestyle - if you want to share valuable and informative content with other people about your own organization, then mobile Stories can also provide you with such a feature. 
Drive sales - according to

our own tests and analysis

, we have already seen how the conversion and engagement metrics are rising.

Entertain users - be it an online quiz or a marketing test that you might want to incorporate into your mobile Stories, there are a lot of opportunities for that.
Collect necessary feedback - instead of a boring survey. You can collect the necessary feedback from users through a simple quiz after a series of other content mobile Stories.
As you can see, our SDK tool allows us to greatly simplify the content approach and at the same time, revolves around a wide variety of tasks. If you want to see the full potential of the Stories feature, then try it out for FREE for an entire month. All you need to do is leave your contact details and we'll be able to give you access within 24 hours!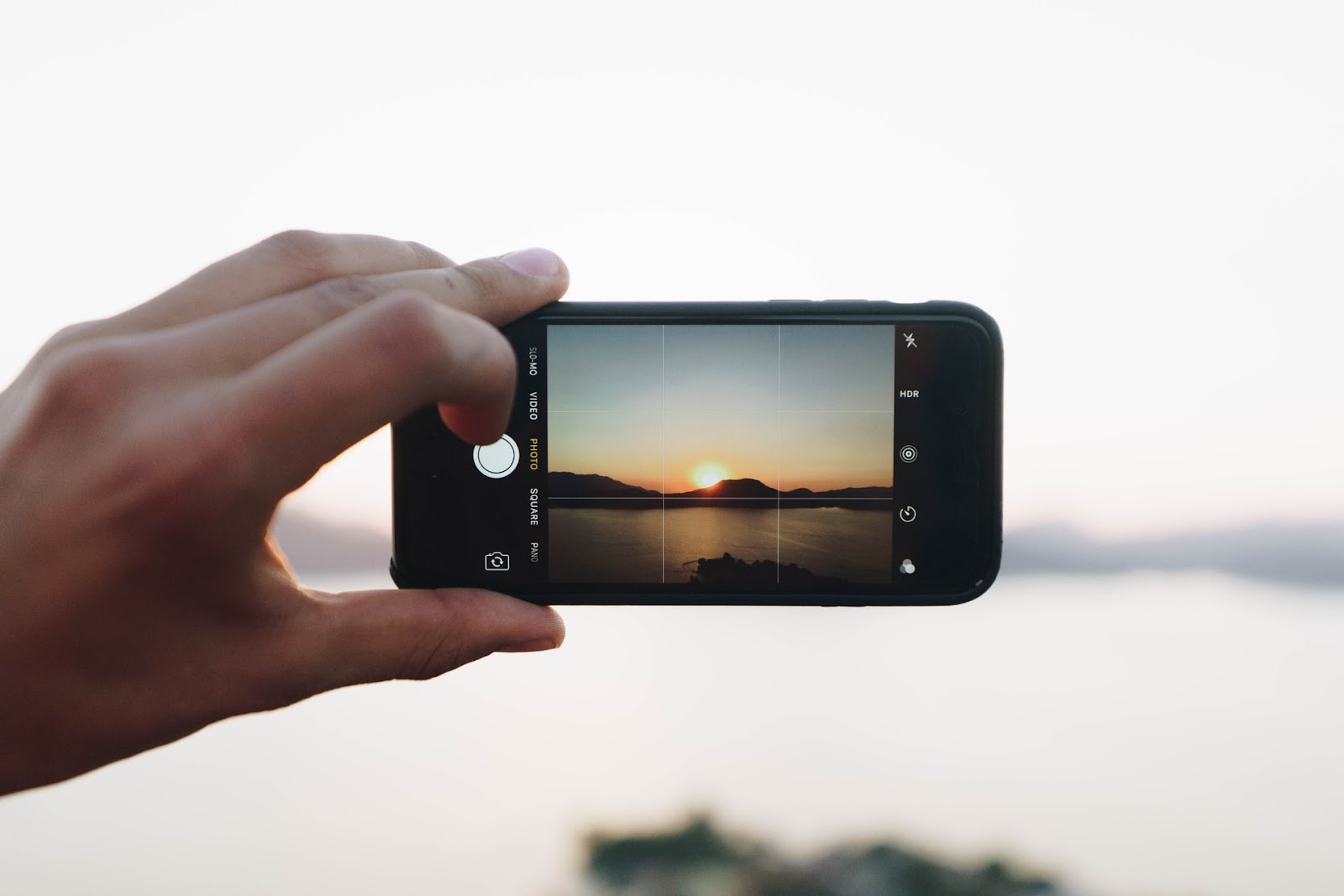 Apple has a long history of leveraging user-generated content marketing examples. They developed a campaign called "Shot on an iPhone" in early 2015, which showcased different photographs taken directly with iPhones. It is one of the well-known user-generated content campaign examples that does show its full potential in a single promotional banner.
That is one of the well-known user-generated content campaign examples that does show its full potential in a single promotional banner. It is one of the content campaign examples that genuinely appeal to their target audience's passions and abilities. It communicates with them, as it can create the art in the same way as art experts do, with only an iPhone.
Not only did the campaign appear on billboards across the US, but it was also tremendously successful in the influencer market. The stunning images are more than a testament to Apple's technological prowess. They are an example of long-lasting content marketing strategy examples.
That is one of the great content marketing examples demonstrating how visual storytelling can impact customers' eyes. The intended audience for this narrative website is the office workers, as their time can be wasted so easily. As a result, it must be simple to navigate, with no limiting scrolling or obnoxious interactive aspects. This style is effective due to its rapid and straightforward scrolling. The information is easily accessible, which enhances the page's and sections' engagement through the use of a mild parallax effect, nothing too spectacular. The colors are vibrant and stand out, the flat design is simple on the eye, and it all fits on a single page.
Indeed's "New Beginning" commercial

At times, innovative content marketing examples can have a genuine emotional component and address critical issues confronting consumers and organizations alike. Indeed's "New Beginning" ad accomplishes all of this. At its heart, the video is a B2B commercial demonstrating that Indeed is a platform worth trusting during the consumers' employment process.
The commercial is devoid of speech until the interviewer offers his pronouns and asks the main heroine whether they would be comfortable discussing their pronouns. Taylor states that they utilize "they/them pronouns" and extends a hearty thank you to the interviewer.
 
This is emotionally charged and highly delicate material, and the author addresses the subject with delicacy and care. Indeed's video is a fantastic example of content marketing that establishes the company as a thought leader and an inclusive organization. Indeed does an incredible job of conveying a lot with a short amount of digital real estate. By 2022, these challenges will be critical to end-users and the brands that serve them.
Another solid example that can demonstrate one of the most iconic content marketing examples, but in a different marketing niche, is the Warby Parker emails. If you haven't heard of them, it is the right time to get acquainted.
 
They were one of the most exciting eCommerce companies to emerge, and a large part of that was due to their incredible email marketing campaigns. Every email they have sent was very critical, as most of their sales and customer purchasing patterns have shifted to email marketing. Their emails provided an excellent transactional experience that helped to strengthen the Warby Parker brand. Here are some of the most notable points of their email:
CTAs are unambiguous and easily visible.

The design was flawless and allowed the reader to quickly skim through it while comprehending the email's main point.

It's consistent with their brand voice.
Final words
All of these content marketing examples can show you how to creatively utulize various content in different business areas. Each one can show how a company can utilize all of its tools to produce the best content marketing strategy examples there are. So if you are looking for one, then mobile Stories can be your correct answer. Try them out for free within a 30-day free trial, and let us know how you feel about them.