Content
10 social media marketing trends to boost mobile metrics
Social media channels are effective marketing methods in the modern digital space. Whether you are a travel agency or an E-commerce store, every business needs a social media channel to promote its products and services. The evolution and growth of social media will continue even in 2022 and the upcoming future.
 
Experts in digital marketing are constantly keeping up with the recent social media marketing trends for businesses. Now, simply posting company updates, tweets, or blog articles will not do much in the business world as you might think. You must follow and apply new trends in social media marketing on every medium you have to promote your business. Now, let us look at some of the latest social media trends that you can use for your company.
Top social media trends for your 2022 marketing strategy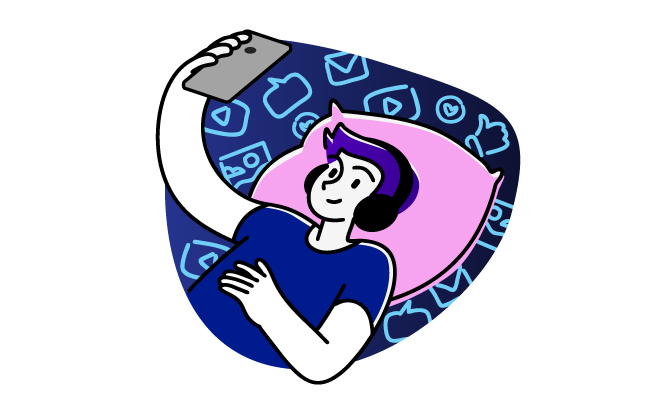 1. Mobile Stories
Many marketers depend highly on Instagram reels, posts, or even Stories to showcase their products. It is an excellent way of storytelling, and people will feel more engaged with the brand. You can also give a personalized touch to every video to attract massive traffic to your website. Short videos help you to create brand awareness and increase popularity as well. You can include captions to make videos more interesting and engaging. 
2. Hire social media experts
Many small businesses think it is not essential to hire social media experts. They believe that these platforms are easy to use, alone can promote their businesses. That won't be the case in reality. Managing social media is a huge responsibility, and it is not simple. You have to optimize every social page that you have, use hashtags to make your products searchable, and constantly engage with your target audience daily.
 
Hiring social media marketers will make this whole process much more manageable. You do not have to check social media pages every day. SMM specialists will review the necessary analytics and cause-specific actions to increase the chance of generating more leads and enhance your brand identity. An SMM expert will become your brand's voice and interact with customers on your behalf. So a social media expert will make the best effort to make your social media page more popular.
3. Influencer market
There is no doubt that influencer marketing is one of the recent trends in social media marketing. Several influencers specialize in business niches such as travel, food, and technology. Influencers focus on the target audience and promote your products accordingly with the content that you will provide. They will also use every modern marketing strategy to get your products on the front row of a wider audience. Influencers will have a definite higher return on investment than other marketing strategies. It is also a much more cost-effective way to market your brand without having to spend much of your capital.
4. Try augmented reality
If you are still not using Augmented Reality for your business, it is the right time to do so. AR improves click rates and attracts more audiences. Even various software experts say that AR is undoubtedly one of the recent trends in social media marketing services to bring massive traffic and increase your sales.
 
With this emerging technological trend in social media marketing, customers will have a much more practical experience of your company's product. Whether you are advertising a new pair of shoes or a healthcare solution, you can promote it with the help of augmented reality technology. AR is appreciated by everyone from teens to adults while being an engaging and interactive tool.
5. Make humorous content
It might sound funny, but making funny content will pay you now. Businesses have started promoting niches like travel and food through memes. It is estimated that memes will remain among the best trends in social media marketing in 2022. You can create short and sweet moments to promote your products in the form of memes. They could make people laugh and make your services unforgettable in their minds. Everyone will know your brand and products through memes, from kids to adults.
6. Social media ads
To reach out to your target audience, you need to use the advertisements for the specific social media channel that you use. You can create a simple social ad about your company's product and reach a much wider audience according to directions, hashtags, location, age, gender, and more. That ad will receive massive attention from Facebook, Instagram, or other relevant channels with the appropriate users within no time. That is one of the recent trends in social media marketing that is still on the rise from 2021.
7. Create social media communities
Apart from creating unique and interactive content, you can create social media communities for your business. People who use your products can communicate with them and discuss the product's benefits, features, specifications or ask questions that they can have. The social media community is not a new trend, but it may strike back again in 2022.
Businesses can promote their new products through social media communities. That way, they can modify their products and develop them according to the tastes of their consumers. They can take the feedback from a large audience while receiving customers' insights. 
8. Target your local audience
Location-based targeting has always been an excellent way to attract business sales. You can connect to a local audience from your town or city. Targeting people in a particular location will surely bring profits to your firm.
 
One of the best social media marketing trends is to target an audience with tag posts from a particular location. You can add a place to the posts and mobile Stories to interact with the local audience. Instagram and other relevant tools, like InAppStory, for example, share posts and stories that target these audiences. Besides, there is also a geo-targeting method to promote your brand and products. You can even use and add a specific location to show your post to the local audience of that location.
9. TikTok will work for your brand
As TikTok is growing mainly in popularity, it can be used for brand promotion. Some brands are using TikTok to promote their products and services, so why shouldn't you try to do the same? So clearly, one of the most effective social media marketing trends is to create videos on TikTok that feature your company's products.
There are various innovative features in TikTok, where one can create more personalized and creative videos for marketing through these features while connecting with the relevant and targeted audience segment. Additionally, the TikTok app will increase brand awareness and help businesses reach large audiences.
10. Social media podcasts
Last year, Facebook launched podcasts to promote the products of various firms. Since then, many businesses have used podcasts as a tool to reach their customers. It has been estimated that more than 70% of companies will invest in social networks' podcasts for marketing.
Podcasts are a popular marketing strategy these days. With some of them supporting the live feature, it will continue to win the hearts of audiences in 2022. However, it needs some improvement, as social media experts try to introduce them more actively to the business world.
Things to do to capitalize on social media marketing trends in 2022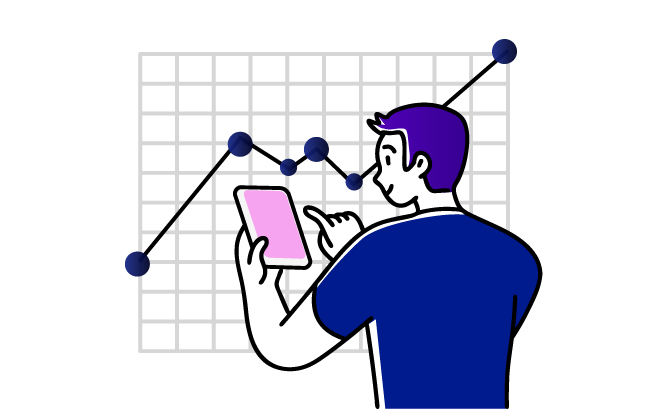 We discussed all the best social media marketing trends in 2022 that you should implement. Now, let's discuss how to get more profitable results by applying these marketing trends to your business. These marketing tips will help you attract an active consumer base while increasing business sales. They are as follows:
Share relatable content with
Your relationship with your target audience is not limited only to the product or service. It is actually beyond that. As you promote your brand, it is necessary to share the mission and vision of your business. You can talk about the goals and vision of your brand to establish a long-term relationship with your customers.
Use a friendly tone
One of the most working tips for the social media marketing trends mentioned above is to use a friendly tone in every social media channel. It is necessary to talk about your brand's goals in a warm and soothing voice. You can ask questions or share stories to engage customers in a tone that will suit your company's brand.
Avoid posting too much
Yes, it is necessary to post regularly, but not more than a given limit. Many brands keep on posting three to four times a day. That may lead to a loss of traffic and decreased audience engagement. The audience may not find it interesting to look at your social media pages filled with the same data every day. Some might unsubscribe from you, resulting in a loss of a customer. Try to use analytical tools to find how many times you should post within a certain period.
Final words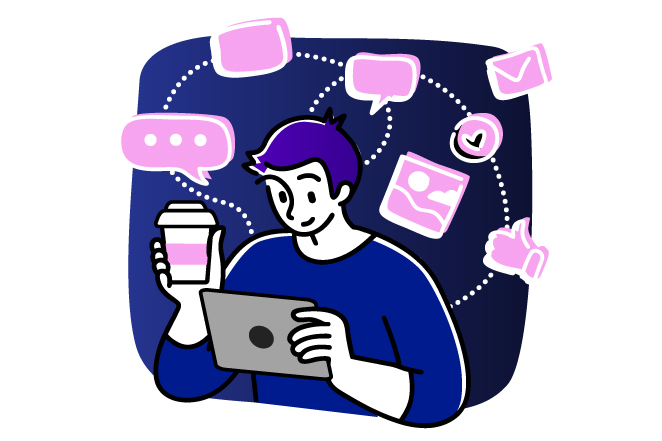 These are the top social media marketing trends to help brands reach a big audience. They will help you increase the audience engagement of your brand and simultaneously increase sales. These trends can be easily called the voice of many new successful brands and businesses.