Engagement
What are shoppable posts, and how to create them?
Every optimal e-commerce strategy needs to include shoppable posts because it is growing in popularity. By transforming routine digital interactions into buying opportunities, shoppable content enables users to make purchases without switching to another website. It reduces friction in the customer journey and increases the amount of low-funnel connections for digital companies.
What is shoppable content?
Shoppable content is essential in any digital asset. It allows users to click on the likable product and make a purchase immediately. Shoppable content includes social media shoppable posts, photos, videos, and advertisements. 
Usually, customers need to go from social media to the company's website to finish the purchase and checkout. However, shoppable content makes it possible for the entire transaction to take place in a single location. Social media platforms like Facebook, Instagram, and TikTok were the first to offer shoppable content.
Online and social media have mostly replaced traditional stores in recent years. However, the pandemic sped up this process, and more people feel comfortable purchasing online. A shoppable post is one of the newest and most exciting additions to the social commerce toolset.
Brands may accomplish all of the following with shoppable content: 
Create a social media following and a brand personality 

Provide illustrative and uplifting stories and photographs 

Encourage customers to buy on impulse 

Develop and boost brand loyalty 

Promote conversions and sales 

Collect useful customer information
The 5 main types of shoppable media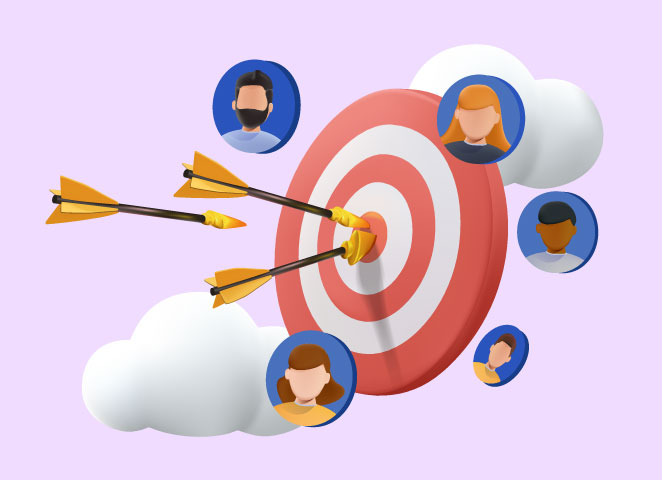 Shoppable social posts
Social media is an excellent platform for shoppable posts. Using various communication platforms, you may draw visitors' attention to your products without interfering with browsing. Images of items and tags appear in posts on Instagram, Facebook, and TikTok. When consumers tap into a product, a window with a price and a link to the brand's website appears. If customers are interested in a product, they may follow the link to the website and place their order.
Shoppable video
A video is a type of material that allows clients to see the product in more detail and enhance the consumer experience. Many individuals make a purchase after watching a brand's video. Moreover, shoppable post videos boost customer engagement and brand recognition.

Long-form videos are rarely seen unless they are relevant. Before spending any time, consumers need context. This is where the power of narrative is useful. You should be able to give a whole story within ten minutes. If you can't, think about making it a series. Viewers would rapidly lose interest if there is too much going on; most people would rather watch a short video. So keep things basic, focus on a particular subject, and use several calls to action to break up your message throughout the video. 
It should be no surprise that more companies are investing in production, given the increase in everyday video content consumption. Consumers are twice as likely to share videos with their relatives and friends than other types of material.
 
Shoppable UGC (User-Generated Content)
Collecting social proof allows you to gain the trust of your consumers. It's easier to accomplish with user-generated content. If you want to influence the purchase decisions of your target audience, use reviews, influencer postings, videos of opinion leaders, feedback, and recommendations. These shoppable posts are more trustworthy and encourage consumers to purchase your goods. Consider working with an influencer or gathering consumer feedback to post on your account. User-generated content can be utilized in one of two ways for social commerce: 
Create a shoppable post with an influencer to share with their audience. 

Display shoppable user-generated content (UGC) in your social media feeds, on your homepage, and on product pages. User-generated content boosts sales by adding visual inspiration and social evidence.
InAppStory encourages consumers to buy from e-commerce applications. It displays one-click product Stories to increase your chances of triggering the desired action. In Stories, you may promote your items using video technology and shoppable posts. It allows you to make it even easier with our extra features, which include product tags, swipe-ups, and customized CTA buttons.

Moreover, you can personalize any offer you wish to make available to your shopping app audience. Target automated tales that are personalized for each user in your consumer base. Create one-of-a-kind promo codes and experiment with new ways to interact with your target audience.
Shoppable ads
Ads may interfere with users' free brows. Thus, many employ ad blockers to avoid irritating advertising. Shoppable advertising, on the other hand, is unique in its nature. These advertisements successfully capture attention and convince people to buy.
These shoppable posts can combine video and pictures to attract attention. They resemble the information on their social media feed, which explains the item's features. And just like a shoppable post, customers may buy a product immediately from the advertisement. Shoppable advertisements come in several forms: 
A 30-second film with a "purchase now" button for consumers 

A picture with a link to your website 

Overlaid text on a picture or video 

Interactive scrollable: Enables consumers to participate by exploring advertisements and discovering items.
Shoppable content examples
Aerie 
YouTube has evolved from a simple social media website. It is currently one of several sales channels available to companies to advertise their goods. Utilizing interactive video commercials is one method to do so (with shopping features). One of them is the well-known retailer of clothing, Aerie.
The company thought that YouTube would be the ideal venue to increase brand recognition and omnichannel garment sales for the campaign. In order to engage with potential customers and highlight their newest items, the brand employed YouTube video commercials. When the campaign was over, Aerie got a greater interest in the brand, an advertising ROI of 25%, and 9 times more conversions than the previous year.

This approach is brilliant since many users alternate between YouTube and search to obtain information that impacts their purchase. As a result of using YouTube shoppable posts advertising, your customer's path to purchase becomes more transparent.
RALPH LAUREN

Customers may enter the Ralph Lauren retail store through the website's virtual front doors and immerse themselves in a perfectly produced shopping experience complete with attractively presented clothing and exciting music. Consider navigating the stunning building using a finger or mouse to demonstrate the level of engagement. Items in each virtual storeroom are organized in a well-determined sequence of complementary colors. Customers may add things to their wishlist or basket by holding their mouse over them and clicking "buy now." 

Customers may build full outfits, buy baby gifts, or just replace their essentials in the same setting while being inspired and lured by the complementary pieces.
Mogu

Mogu was regarded as China's best high-tech fashion company when it launched on the NYSE. Mogu contributed to the establishment of the so-called shoppable posts trend through live video streaming and short-form fashion video content. As a result of the industry's growth, Chinese employment and labor regulations now recognize livestreamer as a genuine job title. Live streaming influencers are presently responsible for more than $60 billion in retail sales in China alone. 

For example, the Chinese social lifestyle platform Little Red Book employs a significant number of influencer stars who collaborate to promote the purchase of items often used by women, such as cosmetics and baby and mother care products, via live-streamed shoppable content.
How to create a shoppable post 
There are obviously many reasons for you to start producing shoppable posts. However, you must be smart in your approach if you want to make the most of this content type and get the most value out of it. When designing shoppable content, you should adhere to the following best practices:
Showcase your product
The purpose of providing shoppable content is to encourage purchases that consumers may make straight away. This is why it's crucial to present your goods to encourage customers to buy them right away after viewing the products. It entails demonstrating your product in use through screenshots of actual customers using it or instructional videos. 

You might, for instance, upload a shoppable photograph of a space decorated with your home goods. Or you might post a shoppable picture of a person who has used your cosmetics to achieve a distinctive appearance.
Use shoppable posts
Shoppable posts are a fantastic approach to advertising a product on social media since they make it simple for customers to make purchases. Make sure to publish shoppable photos along with a statement about your offer if you want to increase the number of sales. Customers may swiftly click through and purchase on-sale products before they run out of stock if they don't want to lose out on the discount. 

Not every item you have on sale needs to be included in a shoppable post. To encourage additional purchase actions, take advantage of the chance to spotlight some of your best-selling items or those that are running low in stock.
Let your consumers understand your product 
Giving consumers the product details before making a decision is important if you want them to buy as soon as they see your material. This entails giving them all pertinent information, such as the material used, sizes, the available colors, and the price.
Present your product aesthetically 
Make sure the goods are presented as beautifully as you can if you want customers to buy your stuff right away. Make sure to polish your display, so the item appears alluring enough to prompt an impulse buy. 
This would include placing your goods in front of complementary-colored backdrops or alongside them. When it comes to apparel, for instance, this may entail wearing the goods or placing them near other clothing to put together an ensemble.
Conclusion
Shoppable posts are a fantastic advancement that helps both companies and customers. On the one hand, companies may increase the accessibility of their items and improve the product research experience. On the other hand, customers may locate things faster and be inspired by the content.
Shoppable content may be the best strategy for increasing conversions for your store and income due to the simplicity it provides. However, be cautious while creating shoppable content so that you can influence people's purchasing behavior or persuade them to make spontaneous purchases.