Mobile Marketing
Tune up your mobile monetization today!
Sometimes the development process of a new idea and making it into an app isn't always a straightforward path. However, this isn't the biggest issue that app makers typically encounter. Instead what they find more troubling is the monetization of their app. There are a lot of methods which one founder can utilize in order to find the right mobile app monetization strategy that will work for their business. But the question is: which one is it?
In this article, we'll highlight the necessary information about the mobile app monetization and walk you through some of the practices that one should carry out to achieve a rising ROI. Whether you're a developer, investor, or product owner, this guide can help you establish the foundation you require.
What is mobile app monetization?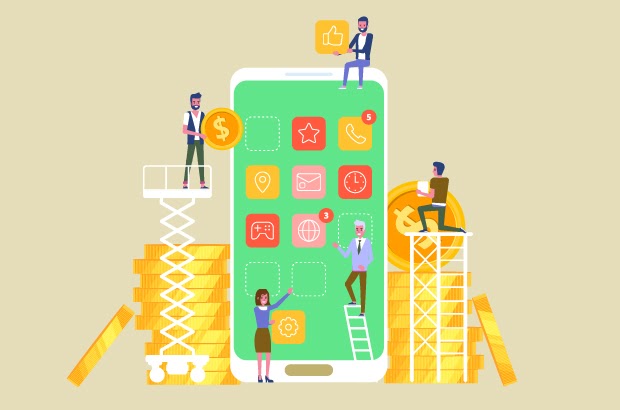 Mobile app monetization is a method of generating cash from a mobile application, just like the name says. People spend an incredible amount of time in mobile apps to gain various benefits, where one of them is money. 
On average people spend 2.3 hours each day engaging with their mobile apps. This fact alone is one of the primary reasons why leading news organizations prefer to develop and monetize mobile apps. The potential to contact a large number of consumers and earn money from them is too good to pass up. So if you don't yet have a mobile app yet, consider making one and apply the right monetization approach for it.
Why is it important?
The main reason why mobile app monetization is practically important for every business out there is that it is actively generating revenue for the company. The more satisfied and engaged users you have in your application, the more likely your mobile app monetization strategy is going to work.
 
Generally, monetization revenue is computed in relation to the number of active users, as they are directly affected by the user experience they have experienced. Thus, it's crucial for developers to consider this part of the application when deciding a business model.
Choose the right mobile app monetization strategy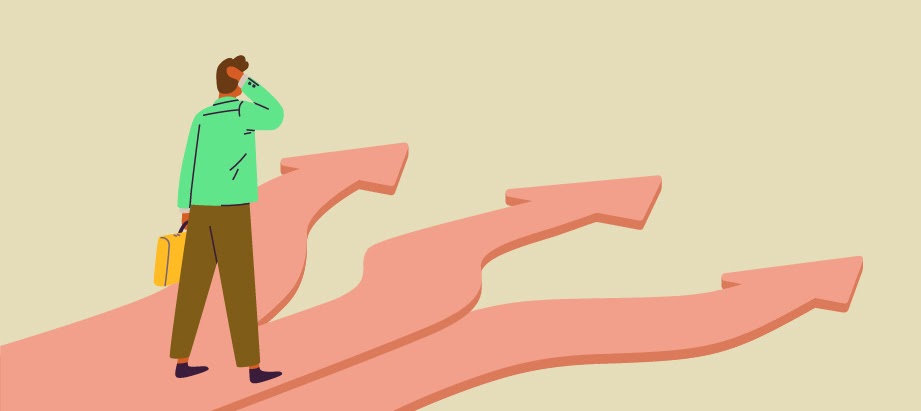 To answer the question on how to monetize mobile app you need to know the right approaches. The methods for monetizing mobile apps vary greatly, as some can be complex while others very simplistics. There are numerous ways to monetize your software. Some developers focus exclusively on one approach as it works well with their business model. The others employ a hybrid strategy, allowing them to flexibly control their traction and monetization metrics. So do take enough time to get more familiar with each mobile app monetization strategy. Below, we have attempted to offer information on each method available out there.
Ads
One of the most simplistics methods for the mobile monetization approach is to gain the revenue through sponsored advertisements. And the more active users you have, the more revenue you will create from your advertisements. In-app advertising is a simple approach for earning passive cash. However, ad banners detract from the user experience (UX) and make retention difficult. Ads should be relevant to your user base and well formatted to align with your business goals.
Subscription model
This mobile app monetization strategy enables the generation of recurrent revenue. You earn money by charging a monthly or annual subscription fee rather than charging a one-time app fee. Subscription models are classified as freemium models and are extremely popular in multimedia monetizing mobile apps such as Apple Music, Netflix, Spotify, etc. You can have several packages to choose from, depending on the type of product and the number of individuals accessing the content.
This strategy is advantageous in terms of producing a consistent revenue stream, as once a user subscribes, they will be charged regardless of their activities within the app. Even small businesses can benefit from this model by offering monthly or bi-annual services no matter what kind of business they are doing.
In-App purchases
This is a technique that has gained popularity in recent years with various applications, including the gaming ones too. Now users can earn money through apps and they can purchase virtual products directly within the app. Otherwise, they can directly spend their money through an app without getting out of it on foriegn websites.
One of the most interesting and working examples of in-app purchases would be the mobile Stories. Exactly they can be used as an advanced tool to increase the organic traffic of your target audience, thus increasing the conversion rate of purchasing your product through Stories.
 
The other means of mobile Stories would be to directly promote a specific product brand from your business partner (Pepsi, for example). If you are an ECommerce or a restaurant business, then by doing so you will have a definite increase in your revenue and a substantial traffic coming through various SMM channels. Such mobile apps like "Samokat" and our partners at "DoDo Pizza" have already used the same strategy and are getting better results in their business.
 
So if you want to know more about how you can implement mobile Stories in your mobile app monetization, do try out our free 30-day trial and let us know what are your thoughts about it!
Transaction fees
Transaction fees is a mobile app monetization strategy that allows one to earn money simply by charging consumers with a small fee whenever they want to make a transaction or an action. This is very typical for finance apps, banking apps or it might be as simple as purchasing an app from the digital store. Such applications make sure to adjust the transaction fee that is acceptable to users. For instance, according to a statistics analysis, the average cost of a download from the Apple Store is $4.37.
 
The number of downloads for such apps is not comparable to the free apps since not every single person is ready to pay for an app. If your potential paid customers are frequently engaged with the app, you can generate revenue through alternative monetization techniques.
Best app monetization practices
Apart from the applied and tested mobile app monetization strategies we've mentioned above, there are also some monetization practices followed by a majority of marketers. So let's review them too.
User experience
At all costs, do keep the user experience at the maximum engagement levels. By degrading the user experience, you'll cause more damage to your monetization. So maintain a clean interface and guarantee that mobile app monetization does not negatively impact your app's experience. If you must alter the experience in some way , do so in a way that has the least impact possible. Enhancing app engagement results in increased time spent on your mobile application. That results in increased monetization.
Attract new consumers
In order to continue scaling your mobile app monetization, you must continue investing your time and money into user acquisition. Do keep your hands full of various methods of getting more traction of new consumers, but do remember that one will always experience user decline.
Hybrid mobile app monetization
It is completely OK to use different mobile app monetization strategies and it is highly recommended to do so. Each can be used in combination with one another. Just ensure that implementing too much of them does not have a detrimental effect on the user experience.
Keep testing what fits your app
Do not rely on the success of others as proof that it will work for your app. Each application is unique, meaning that if something works in one app may not operate in the same way in your app. Test each mobile app monetization method thoroughly before implementing them, and constantly keep an eye out for the variations. If you choose to run an advertisement, keep location and timing in mind. For many apps, the ad model is totally viable. In-app advertisements can be effective, but it takes time to evaluate the right  location and timing.
How to choose the right mobile app monetization strategy?
It's important to understand how your business model functions before you choose the mobile app monetization strategy for your product. Below are the entries to follow in order to understand what kind of mobile app monetization strategy the company should choose.
Conduct extensive market research

Test and validate your mobile app monetization strategy

Avoid overcharges

Define the core app components

Provide value to users

Maintain an awareness on emerging market trends

Ascertain that the technique you choose does not disrupt the app's user experience
Conclusion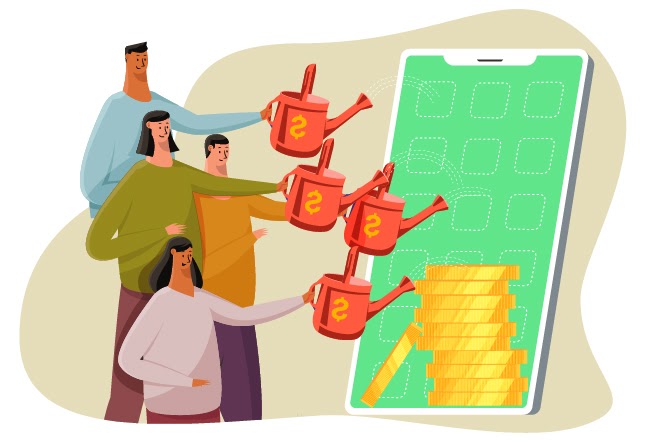 As the wide variety of mobile apps are becoming more accessible to the large amount of public, various publishers are finding more successful mobile app monetization strategies like in-app purchases, subscriptions, and advertisement channels.

And within all of these methods there are those that are emerging into dynamic trends, such as in-app purchases. One of such examples are the purchases made directly from the mobile Stories that practically every company (including the E-Commerce and Fashion ones) are constantly implementing. So if you really want to see fast results for your marketing strategy or you want to introduce a new approach to your business monetization, try our product for free!