Mobile Marketing
8 Examples of successful mobile marketing campaigns
Mobile marketing is a potent component of digital marketing, and companies of all sizes and in all industries may profit from an effective mobile marketing plan!

Marketing strategies that are specifically designed for mobile devices offer unique benefits. They are inexpensive, simple to implement, and may integrate effortlessly with your present marketing activities.
So, what are the best examples of mobile marketing strategies to use?
What is a mobile marketing campaign?
A mobile marketing campaign is a digital marketing strategy that aims to contact a target audience via smartphones, tablets, and other mobile devices, via websites, email, SMS and MMS, social media, and applications.
 
In recent years, consumers have begun to move their focus (and spending) to smartphones. In order to build authentic multi-channel interaction, marketers are using a similar approach. Marketing becomes more fractured as technology fragments. And in order to attract and retain the interest of prospective purchasers, content must be strategic and highly customized.
8 Examples of successful mobile marketing campaigns
Burger king strategy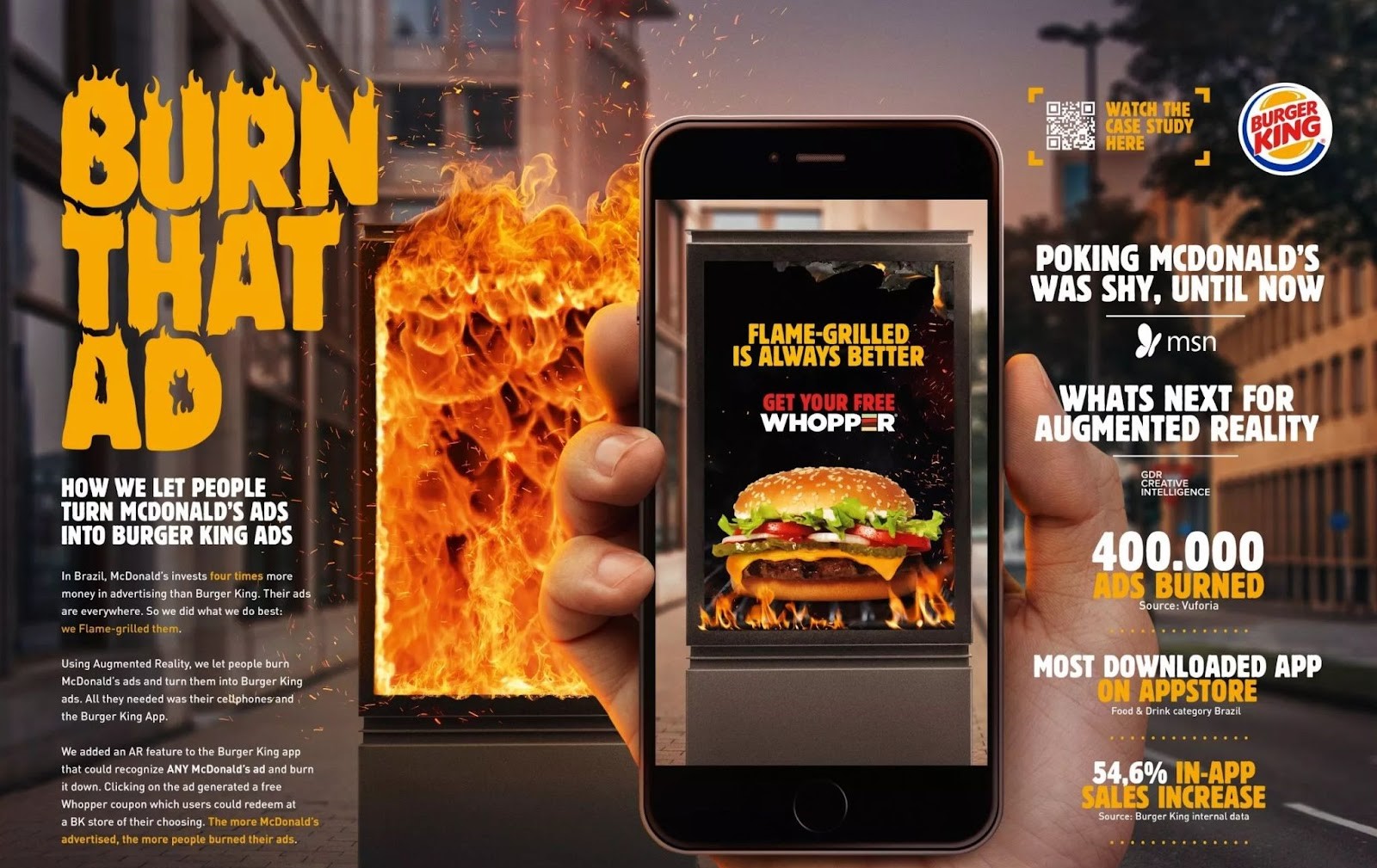 Burger King is not hesitant to poke fun at the competition. "Burn That Ad" was the brand's (very effective) real-time troll campaign.
 
Smartphone users may download the Burger King mobile app and utilize the Augmented Reality (AR) scanner to virtually destroy their competitors' advertisements and win a free Whopper. Obviously, it is not the most classy (or ethical) technique to increase conversion rates, but the mobile marketing strategy was too brilliant to be considered in bad taste. Customers actually appreciated utilizing the new technology, and Burger King was able to capitalize on their competitor's investment!
Ford Strategy
Ford utilized a straightforward and effective mobile marketing strategy to advertise its Escape and Taurus lines. They suggested that their target audience text "FORD" to 63611 for further information about automobiles. In response to this call to action, Ford acquired vital information from their prospective consumers, including their names, zip codes, and the sort of vehicle they were interested in purchasing. After that, a Ford dealer would complete the transaction.
And if the SMS marketing effort failed to pique your interest, the brand conducted excellent remarketing campaigns. This mobile marketing effort raised conversion rates by 15.4%, surprising some who believed text messaging was dead.
Starbucks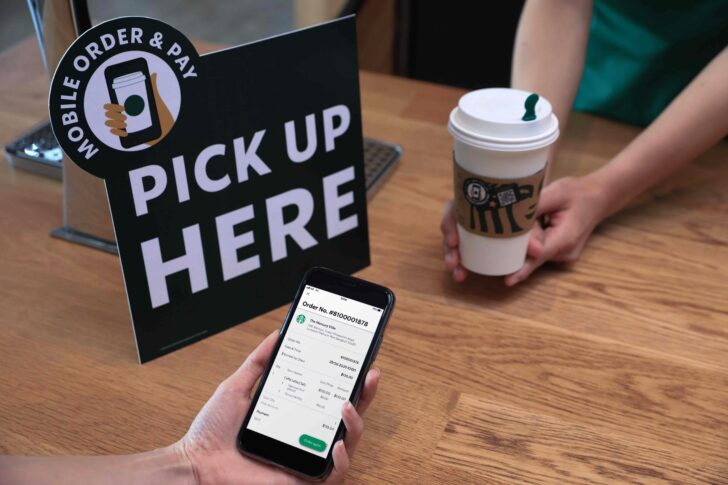 Placing orders and making payments using mobile devices may no longer seem revolutionary. However, Starbucks championed this cause about a decade ago!

In 2011, the Starbucks mobile app could tell users the location of the nearest store, display the menu, and process payments. Now, all that was required was a visit to the cafe to collect the order! The app has expanded over time to include new features, such as personalization, surveys/feedback, reward programs, in-store music, and more.

This minor consideration led to seven million downloads and earnings exceeding 22 percent. Moreover, it may have paved the way for future innovative meal delivery smartphone applications.
Ikea Place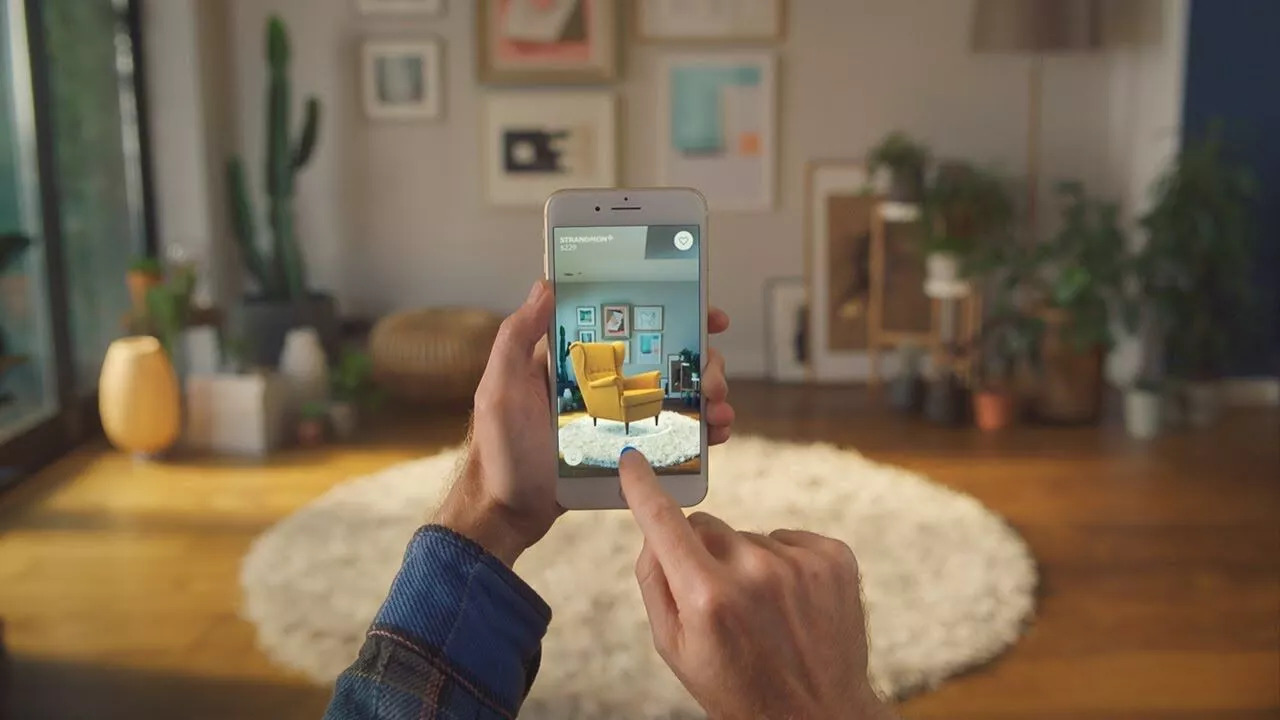 IKEA Place provides the twin aim of enabling smartphone users to explore their catalog and visualize how a piece of furniture will look in its intended environment. In order to accomplish this, the smartphone app uses Augmented Reality (AR) to superimpose a life-size representation of the object onto the background acquired by the camera.
 
This inventive concept has garnered IKEA Place more than 370 thousand monthly active users worldwide. Moreover, this mobile marketing strategy increased engagement, as app users spent an average of 8 minutes on the app, compared to 3 minutes previously.
InAppStory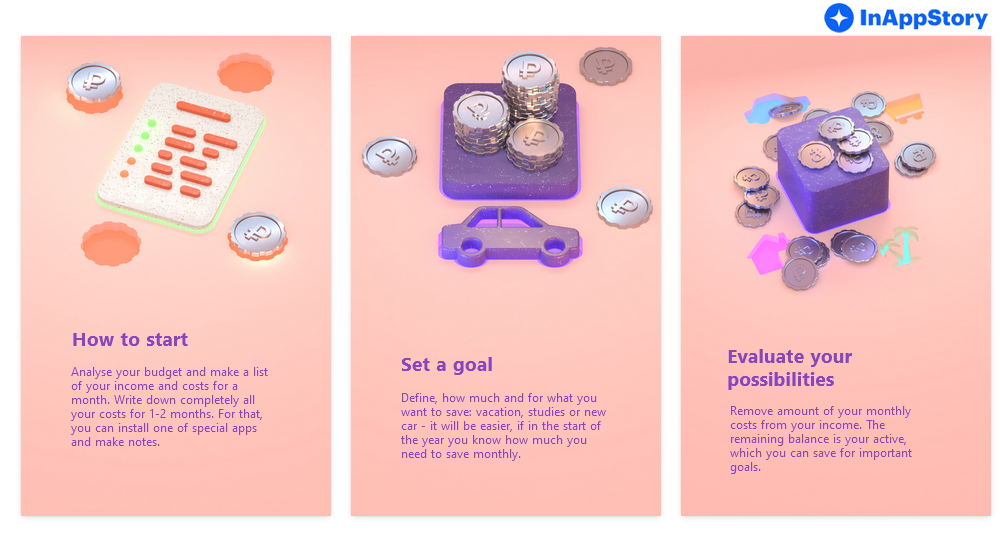 In the case of InAppStory, we have implemented a multifunctional solution for big and medium enterprise companies who require new means of engagement with their target audience. We call such a solution the "ER toolkit", which consists not only of Stories, but also:
Educate users - whether it's about your own mobile application features or relevant educational material, the Stories feature is able to provide short and impact content that every user can easily digest.

Demonstrate your lifestyle - if you want to share valuable and informative content with other people about your own organization, then mobile Stories can also provide you with such a feature. 

Drive sales - according to our own tests and analysis, we have already seen how the conversion and engagement metrics are rising.

Entertain users - be it an online quiz or a marketing test that you might want to incorporate into your mobile Stories, there are a lot of opportunities for that.

Collect necessary feedback - instead of a boring survey. You can collect the necessary feedback from users through a simple quiz after a series of other content mobile Stories.


 
As you can see, our SDK tool allows us to greatly simplify the content approach and at the same time, revolves around a wide variety of tasks. If you want to see the full potential of the Stories feature, then try it out for FREE for an entire month. All you need to do is leave your contact details and we'll be able to give you access within 24 hours!
Gorillaz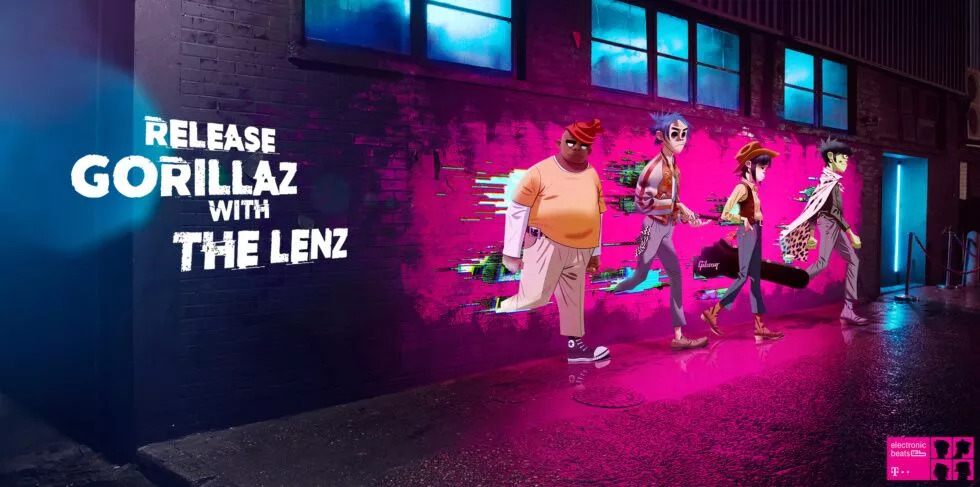 The Gorillaz revolutionized internet marketing by resurfacing with their Lenz app. Lenz enabled listeners to join in virtual performances by utilizing Augmented Reality (AR), Virtual Reality (VR), and geotagging. Fans could enter any of the 500 Gorillaz Houses and listen to tracks from Humanz, their most recent album. The experiential component of the marketing strategy effectively marketed the album while bringing the band's fans closer together.
Uniqlo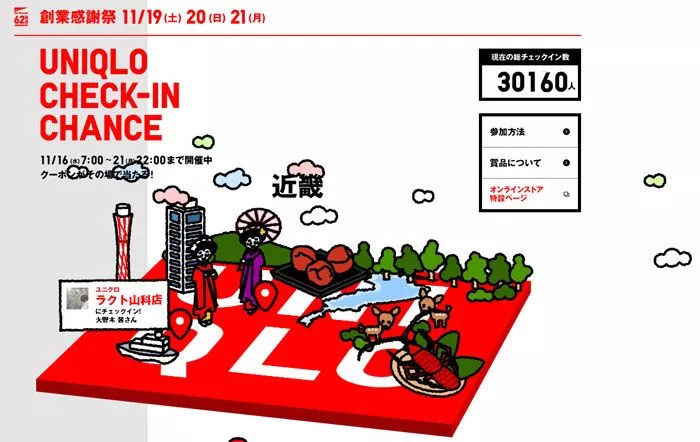 Using social media, geo-tagging, and incentives, the Japanese brand UNIQLO created an infallible mobile marketing strategy. Visitors who utilized their social media profile to "Check-In" at any of Tokyo's 62 UNIQLO locations received a 100-Yen discount coupon. As a result, the store gained greater exposure and made referrals enjoyable. Over the course of three days, UNIQLO experienced a visitor tidal wave that resulted in 202,479 check-ins and a historic sales record of 10 billion Yen!
Spotify
"You're Not You When You're Hungry" was the successful slogan for Snickers' promotional campaign. While the offline performance of the campaign was fairly effective, the mobile marketing effort in cooperation with Spotify brought it to the forefront of the digital sphere. A mobile advertising pop-up displayed the Snickers ad when the app detected that the user was listening to musical genres that were not typical for them. The poster had a call-to-action button that led users to Snickers' Hunger Hits. This campaign earned just under 2 billion unique reach and nearly 7 billion total impressions!
Conclusion
Mobile marketing is an essential aspect of digital marketing that cannot be neglected. It is affordable, simple to implement into your overall marketing approach, and incredibly effective.
 
You may reach your target audience anywhere, at any time, with highly relevant, contextual, and tailored marketing content when you employ the optimal combination of mobile marketing methods and develop a solid mobile marketing plan.