Mobile Marketing
Cross Channel Marketing: what is it, and how to implement it?
Every business has its primary asset - consumers, and knowing when and how to interact with them is essential. Depending on objectives, brands can use one or more channels to deliver messages. In comparison, a single-channel approach limits a marketer's ability to reach a broader target audience, whereas a cross channel marketing strategy creates personalized and extensive touch points. Moreover, additional channels expand possibilities for companies and complete the consumer experience. This article will explain why every business needs cross-channel marketing and how you can analyze and maximize its usage.  
What is cross-channel marketing?
It is a valuable strategy that helps achieve smooth and effective progression from one step to another. Cross-channel marketing allows marketers to reach the target audience through multiple channels such as SMS, social media, calls, email, etc. While channels cooperate, marketers can collect relevant data and create a consumer experience toward business goals. 
A cross channel marketing strategy has a few primary purposes: first is to attract new consumers, and another is to keep interaction between existing ones. To make the most efficient strategy, marketers must analyze various channels throughout the customer life cycle.
 
Let's look at cross channel marketing example on fitness clothing brand. To benefit from this strategy, the company can:
 Implement influencer marketing with content creators. 

Add app interaction with additional fitness lessons.

Communicate with consumers through smart devices like Apple Watch. 
So, instead of sending all kinds of messages about recent campaigns and deals your company offers, the consumer will get relevant content across all channels. 
What are the benefits of cross channel marketing?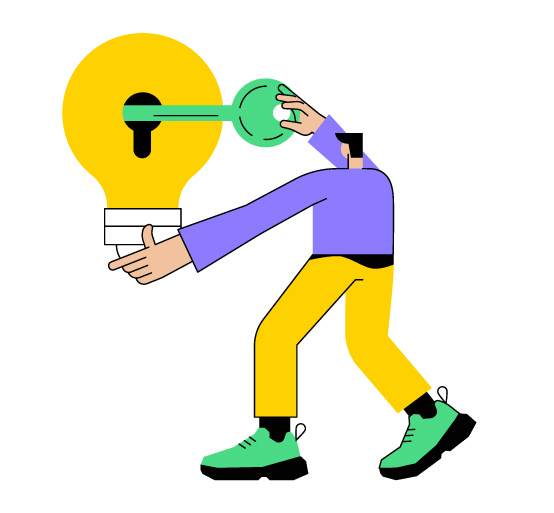 Nowadays, every business is fighting for consumer attention. That's why it is essential to understand how your target audience makes buying decisions and interacts with your brand. It entails knowing where individuals get the information on making such decisions (channels) and how they prefer to get this information (preferable ads).
Cross-channel marketing addresses this problem by reaching out to customers where they are and in a manner that is likely to be successful. You can use this strategy by executing the following steps:
Optimize Consumer Engagement
There is no purpose in sending a hundred unrelated messages to consumers as many will consider it spam. It is proven that users react positively to personalized messages and respond to them if they are relevant to their needs. 
Emotional connection is one of the ways to optimize consumer engagement via cross-channel digital marketing. Brands can turn their target audience into loyal consumers through engaging interactions that will help the consumer "feel" the connection between them and your business. For example, you can build a community of consumers with similar interests around your brand on social media and use mobile app notifications to attract new ones. 
Increase ROI
Good engagement between consumers and brand leads to their desire to purchase the product. Furthermore, cross channel marketing enables an understanding of numerous indicators that determine the effectiveness of campaign efforts. Marketers can easily access open rates, delivery rates, and CTA impressions to analyze the entire process from start to finish and do the work on mistakes if needed. 
Improve Relationship with Customers
Consumers usually need a reason to return to a product, and additional interactions with them will benefit the campaigns to achieve it. Cross marketing attribution regularly reminds consumers about the brand's existence and new updates. Instead of going through a new process of analyzing and researching, it is easier for consumers to get the product or service from the brand they already know and trust. When a customer has confidence in your business, you are likely to stay top of their brand priority. These are evidence that you are using the cross marketing platforms effectively. 
How to calculate measure stickiness?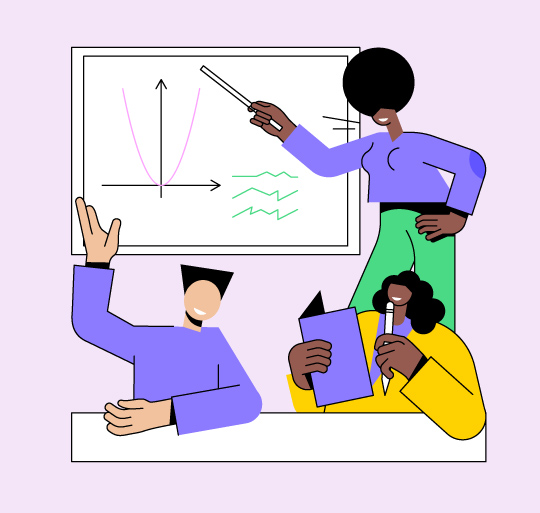 Whatever type of business you have, marketing efforts are essential for all of them. Likely, your business is already promoting your products and having marketing campaigns through social media or email marketing. Since cross-channel marketing uses multiple channels to deliver messages for your brands, knowing how to measure their performance is critical to making it work perfectly for your needs. You can also optimize your future campaigns by tracking your analytics and monitoring their effectiveness. Here are a few tips for analyzing your channels' data:
Analyze Cross Channels
Whether you're promoting marketing activities on the web, social media, or traditional media, seeing which channels bring the most value may help you determine where to invest your company's time and resources. Analyzing your cross-marketing channels will show you the proportion of value generated by which channel over time. 

Brands may target their marketing spending differently depending on which channels generate the most value. Suppose a company's value is derived mainly from Youtube, for example. In that case, it may opt to allocate more of its marketing budget to this channel or invest in previously unconsidered channels such as Web blogs or other social media.
Monitor Performance 
Knowing what methods your rivals are doing to achieve success may help you assess and improve your marketing performance. One of the easiest ways to accomplish this is to use a cross channel marketing platform and its dashboard. It allows comparing marketing performance across a variety of indicators and levels. You can observe the value you're creating through different platform tools. Understanding where your company is in the market compared to others helps you rethink your marketing strategy and recognize new methods and ideas that other firms are doing with success.
You might, for example, utilize a dashboard to compare your social media marketing plan against that of your main competition. You can see their statistics and how it is effective for them. To establish accurate brand equity and accrue value, you can explore working with more niche strategies that better match your brand.
Take Advantage of Cross Channel Marketing Technology
One of the most appealing aspects of measuring cross-channel marketing strategies is using powerful tools to measure and monitor their effectiveness. For example, Google Analytics is free and straightforward, and you may use it to track attribution, clicks, and other metrics on your website, such as traffic and conversion objectives. 

Many cross-channel marketing platforms can help you track all of your multi-channel campaigns from a single dashboard, so you don't have to go through many analytics sites and can see everything at a look.
Define Data and Metrics
It might be challenging to see the numerous indicators and KPIs while running a business and tracking cross channel marketing campaign performance. Here are some of the essential measurable KPIs to keep an eye on:
Conversion rate: To calculate your average conversion rate for every campaign, multiply the number of visitors that completed a purchase on your business website by the total number of visits on a specific timeframe. Use this to track how many people joined up for an account, downloaded resources, subscribed to a newsletter, or bought something from a recent email campaign.
Cart abandonment rate: Refers to the percentage of online customers who add products to an online shopping cart but leave it before completing the transaction. It shows the proportion of visitors who abandon their shopping carts during the checkout versus those who complete a purchase. Consumer's abandoned cart rate is a crucial measure to watch if you own an online business, and marketers may use cart rates to create efficient strategies to recover abandoned carts.
Customer retention rate: This indicates the percentage of consumers retained by your company over a given time.
 
How to create a winning cross-channel marketing strategy?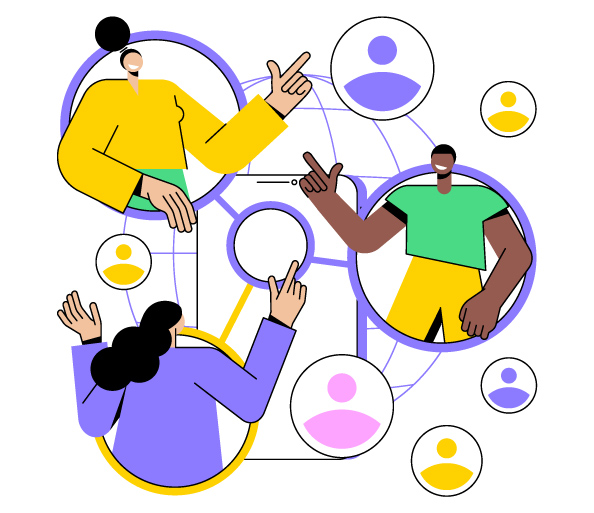 When you're just starting with cross-channel marketing, remember that you'll probably need to alter your approach and make continuing refinements as you gain experience. The more data you gather, the better you'll be able to understand your consumers' cross-channel purchasing experiences, giving you insights into how you can optimize each channel. So what should you start from?
Consumer engagement
Typically the cross-channel marketing approaches are implemented when an app already has acquired a sufficient amount of active users. An essential part of any marketing strategy - is to interact with users. However, you need to think a step ahead and analyze just what kind of quality tools you can use to gain maximum effect from your efforts. InAppStory provides such a toolkit that is capable of achieving your set mobile app goals.
In fact, our tool consists of several components that create an immersive and interactive experience for your users. Just to name a few examples, our experts offer:
Onboarding Screens - whether it's about your own mobile application features or relevant educational material, the onboarding sets of screens will be able to provide short and impactful content that every user can easily digest.
App Stories - if you want to share valuable and informative content with other people about your own organization, then mobile Stories can also provide you with such a feature. 
Gamification - be it an interactive Candy Crush similar game or an adventure-based one, you might want to incorporate them into your mobile app. The engagement and stickiness rates will surely go up in a matter of a few months.
Quizzes - instead of a boring survey, you can collect the necessary feedback from users through a simple and funny quiz.
As you can see, our toolkit based on SDK allows us to greatly simplify the content approach and at the same time impact your major mobile app metrics. If you want to see the full potential of the Stories feature, then try it out for FREE for an entire month. All you need to do is leave your contact details and we'll be able to give you access within 24 hours!
Identify Your Objectives
Every campaign starts by identifying your goals. You can use marketing tools such as SMART framework: 
Specific – You should be detailed about your goals, timeline, objectives, and people in charge.
Measurable – Ensure that the goal is measured using specific metrics and supported by key performance indicators.
Attainable – Your goals have to be realistic and achievable.
Relevant – To prevent repetition, always look at the larger picture of your organization and relate your goals to other current objectives. 
Time-bound – Establish and stick to a specific schedule for achieving the goal. 
Tracking the ROI of each campaign and channel is also part of measuring your cross-channel marketing strategy. If you run social media advertisements, you need to compare your ad expenditure ROI to a specified objective.
Choose the Right Channel
Here are some channels to consider for your cross channel marketing strategy: 
Social Media: Many clients find businesses using social media sites such as Facebook, Twitter, Instagram, Pinterest, Reddit, and LinkedIn. To promote your postings, you may use a combination of sponsored and organic posts, influencers, and adverts as part of a larger social media strategy.
Email Marketing: Email marketing services have built-in analytics tools to track your campaigns, including metrics like as open rates and click rates.
Blogs, Youtube: These are ideal for describing your product to customers.  
PR: You may use public relations campaigns to get featured on various websites or reach out to other businesses to form partnerships.
Focus on Cross Channel Attribution
Cross channel marketing attribution is about finding and assessing the numerous touchpoints that may have influenced a purchase or conversion. Since you have several marketing channels, you may use attribution to determine which ones have the highest conversion rates. 
 
Marketers use attribution to track a customer's whole product experience and improve ROI by optimizing campaigns and ad expenditure. For example, an e-commerce company may use marketing attribution to determine where most of its visitors come from.
 
Track, Optimize, and Repeat
One of the most significant benefits of cross-channel marketing is tracking and evaluating how your marketing techniques in one channel influence your marketing strategies in another. Simply knowing this information will provide you with valuable insights about your ROI. However, if you want your cross-channel marketing to be even more effective, you can use this data to find methods to improve your cross-channel marketing strategy over time. Eventually, you can keep track of your progress, optimize it for your goal, correct errors, and repeat the process.
Conclusion
Businesses can provide a consistent consumer experience across all marketing platforms by using a cross-channel marketing strategy. Advanced technologies can now handle the heavy lifting, allowing businesses to fine-tune marketing campaigns more precisely for ongoing optimization. By regularly assessing campaign success and ensuring that branding and content are coordinated across every touchpoint during a campaign, your company can lead its consumers through a unified experience that encourages engagement and drives brand loyalty and retention.