Engagement
8 ways how you can raise user app engagement
User engagement is a critical indicator for determining how well your product is being accepted. It is critical to increasing product engagement in such a way that users are forced to develop a relationship with your product and utilize core product features on a frequent basis. A lack of such involvement results in decreased product utilization, which eventually results in customer churn. Before we delve more into how to boost user engagement, it's important to understand what it is and why it's such a critical measure for any SaaS or mobile application.
What is app user engagement?
For business-oriented apps, such as an employee handbook or work schedule app, user engagement refers to the frequency with which a user logs in to check their schedule. User engagement is typically measured in terms of how frequently a consumer app, such as a gaming or shopping app, is opened within a specific time period (for example, once per day).
Consider all of your favorite mobile applications. You probably open them numerous times a day—even if they are not required for extended periods of time. That is referred to as high user engagement! This indicates that you find your app to be so useful or enjoyable that you return frequently during the day to check in.
While the goal of the majority of mobile apps is to gradually increase utilization through improvements to content, style, and features, even tiny modifications can have a substantial impact on usage rates.
Whether you're looking to create an unforgettable mobile gaming experience or an engaging software that will keep users coming back week after week, bear in mind that each mobile application is unique and deserves special attention from its creators.
Essential points you should implement to increase app user engagement
Fine-tune product features based on user engagement
'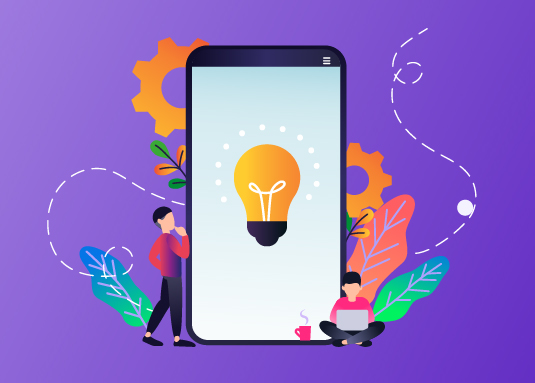 You may have noticed that certain product features do not resonate as well with users as others do. Product features that were designed for a certain use case may not be generating the level of engagement you anticipated.
Unused product features have a tendency to detract from the value of your other, more effective product features. These features may be perplexing to your users and may even result in a negative product experience.
Utilize user engagement indicators like feature usage time or survey responses to ascertain users' level of involvement with various product features. Utilize this feedback to ascertain which features are not receiving the level of interaction you intended.

Consider repurposing underused product features for a new use case that could result in increased user engagement.
Provide a personalized user experience
Today, providing an exceptional product experience is what separates mediocre organizations from leading brands. In a crowded marketplace where everyone has a comparable product, it is the valuable product experiences that differentiate.
 
Enhancing the customer experience with your product can have a significant impact on user engagement. When clients have more good interactions with your product, they develop a stronger attachment to your brand. Thus, there is no doubt that concentrating efforts on adding value and offering a world-class product experience is one of the most effective strategies for increasing user engagement.
Create personalized invitations to your app
If your app sells services or commodities, you may entice customers to make repeat purchases by offering exclusive mobile-only discounts. The finest offers will be limited in duration and exclusive, such as a 30% discount on a single purchase.
 
However, it is critical to keep your offer limited and avoid giving away too much, because users will grow disappointed when they find how many items you provide.
Regularly read your ratings and respond to consumer comments. At the same time, while the majority of individuals will not complain about obtaining freebies, some may become irritated if they believe you're treating them with too many freebies.
Simplify the account creation and sign-in process
Ascertain that there are multiple distinct methods for creating an account (sign up with Google, Facebook, etc).
 
Consider giving a login-free experience for those on the fence. By requiring people to register an account before they can see your app's true worth, you risk losing potential users. Allow people to use your app free and only require authentication when absolutely essential.
 
If your application requires access to personally identifiable information, you must obtain authorization. Some users may even abandon your app if it requires them to fill out an excessive number of forms containing personal information. Therefore, collect only necessary data during onboarding and save the rest for later. Another excellent piece of advice is to prompt users for permission only when they access a function that requires it.
 
Additionally, don't forget to contextualize your requests. Justify your request by stating what you're looking for, why you need it, and how it will benefit the user.
Gamify the user experience
Gamification is a no-brainer for engaging customers. By transforming your product into a gamified experience, you can provide users with the motivation they need to engage more with your product.
Numerous organizations nowadays are implementing gamification ideas in response to declining user engagement. Gamification has almost instantaneously improved engagement. One such example is the SaaS startup Quuu Promote, which promoted content using loyalty badges.
When users' content received a sufficient number of likes and shares, they were rewarded with badges in addition to user credits. This experience was critical in growing the company's user engagement.
But let's try to find something a bit more challenging than you may not think about implementing a gamification experience. How about an app made for a mobile phone operator? How would anyone implement a gamification experience and utilize marketing tools in it? Well, the answer might be much closer than you might think.
The InAppStory team has collaborated with the European telecommunications operator - Tele2. To increase in-app engagement, together with the marketing team of Tele2 we re-created a famous soviet game called "Teletronik". 
The plot of the game is pretty simple: a smiling schoolboy sits at a desk and writes an essay on the topic of "How I spent my summer?". To successfully cope with the task, he uses a notebook to catch summer images that fly towards him from every side.
For each image, the app user receives a point. Depending on the points scored, you can win a prize: 
20 points - a book on MyBook

40 points - a photo on a magnet

60 points - a training course from Yandex Practicum

80 points - 500 rubles added to your account
All of the Tele2 mobile users have played it more than 422,000 times, and the most passionate users have played it 203 times. And that's just one example of how gamification has undoubtedly and confidently boosted app engagement and product metrics through a simple gamification marketing concept. Want to learn how your business can utilize it? Drop us a message, and we'll answer you within 24 hours.
Provide live chat support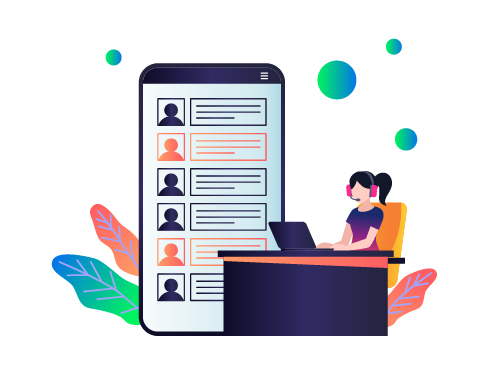 Providing live chat assistance may be incredibly beneficial in terms of increasing user engagement since it is one of the most effective methods of providing immediate customer service. Live chat outperforms all other kinds of user engagement in terms of response time, which can result in fewer customer care tickets, increased customer loyalty, and increased conversion rates.
 
According to studies, 90% of consumers anticipate and value a rapid response when they have customer support inquiries. This makes sense, as we have all encountered instances in which our concerns remained unresolved for an extended period of time.
Here are a few efficient methods to use live chat to increase user engagement:
Integrate live chat capabilities into your product and engage people actively to keep them interested in your offering. Enable video chat to give a more humane experience for your customers. Live chat and video chat have been shown to greatly increase customer satisfaction.

Collect feedback from clients following a live chat session to determine their degree of satisfaction with your brand and to work on any existing holes in your product.
Use in-app messaging
Generally, notifications appear on the Home Screen, whereas in-app messages appear within the app. This immediately distinguishes them (and quite annoying if implemented badly).
 
Why would you want to send in-app messages if you're already sending push notifications? To begin, they may boost your app's launch rate by 27% and retention by nearly 3.5 times. Additionally, messages prompted by an internal event (such as a purchase) are four times more effective than those triggered by the app's start.
 
However, to improve user engagement, in-app messaging must feel natural as an extension of your app, not a half-baked attempt at mobile marketing.
 
For instance, you may incorporate in-app messaging into your onboarding process. When a user first accesses a feature, he or she will receive a message describing how to utilize it.
 
Additionally, you may alert users of your upgrades and encourage them to test out the new features. Alternatively, you can forecast when your consumers are most likely to make a purchase and deliver timely offers to them.
 
Another strategy to ensure that your in-app communications feel relevant is to segment your user base based on their activity, interests, age, and gender and then personalize the message to their needs and preferences.
Send a personalized email
Have you ever signed up for a new app or service just to forget about it immediately? It's normal; it occurs to everyone. That is why it may be beneficial to have a welcome email delivered immediately following a sign-up.
This email should describe your product's purpose, how it works, and why they should continue to use it. By immediately engaging users, you boost your chances of developing a long-term relationship with them.
Final Thoughts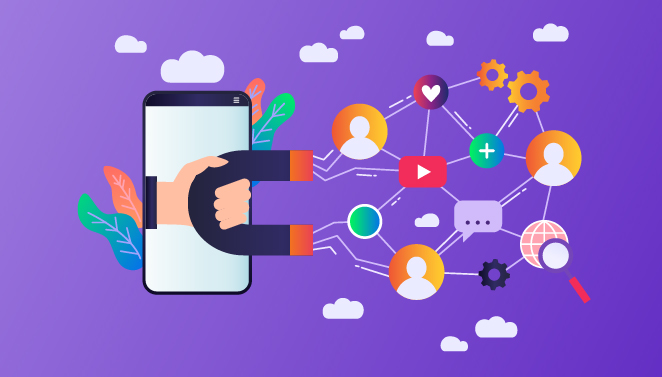 It's self-evident that user engagement is a critical component to focus on. Engaged people develop a personal connection with your product and become life-long clients as a result.
 
Increased user engagement can be achieved by strategically designing and personalizing every customer journey touchpoint. Finally, it is critical to take a proactive approach to user involvement rather than waiting for customers to contact you.