Mobile Marketing
How to Use Shopping Apps to Grow Your Business
Modernization calls for something unique and innovative as a result, smartphones and apps have come into existence. No company nowadays would not want to use shopping apps to grow their business. As an owner of a company it is important to know how to use shopping apps to grow your business. It will always be beneficial for your organisation, be it a small venture or a big start up,  everyone wants to establish a significant market presence using them. According to the study, the avg order value is 140% and 130% higher in mobile shopping apps compared to mobile & desktop sites respectively.
 
The user's buying experience has advanced with the emergence of shopping applications because of various features like fast delivery, secure payment, a variety of options, etc. The idea of creating mobile apps is currently spreading like a wildfire. Businesses, both new and old are vying to get one as quickly as possible to increase their reach. Youngsters mostly use shopping apps to improve their quality of life, which has led most eCommerce industries to be focused on Customer's requirements to provide a good shopping experience. 
Why is there a Craze for Shopping from Apps?
Nearly 80% of people around the globe have been using shopping apps while spending time at home. There is a straight relationship between users and shopping apps which is that people use them to get shopping convenience and to add value to their shopping experience. As per the above research around 61% of people use these apps to buy food and beverages, 60% of users use them for buying apparel and 33% of users shop for daily retail products.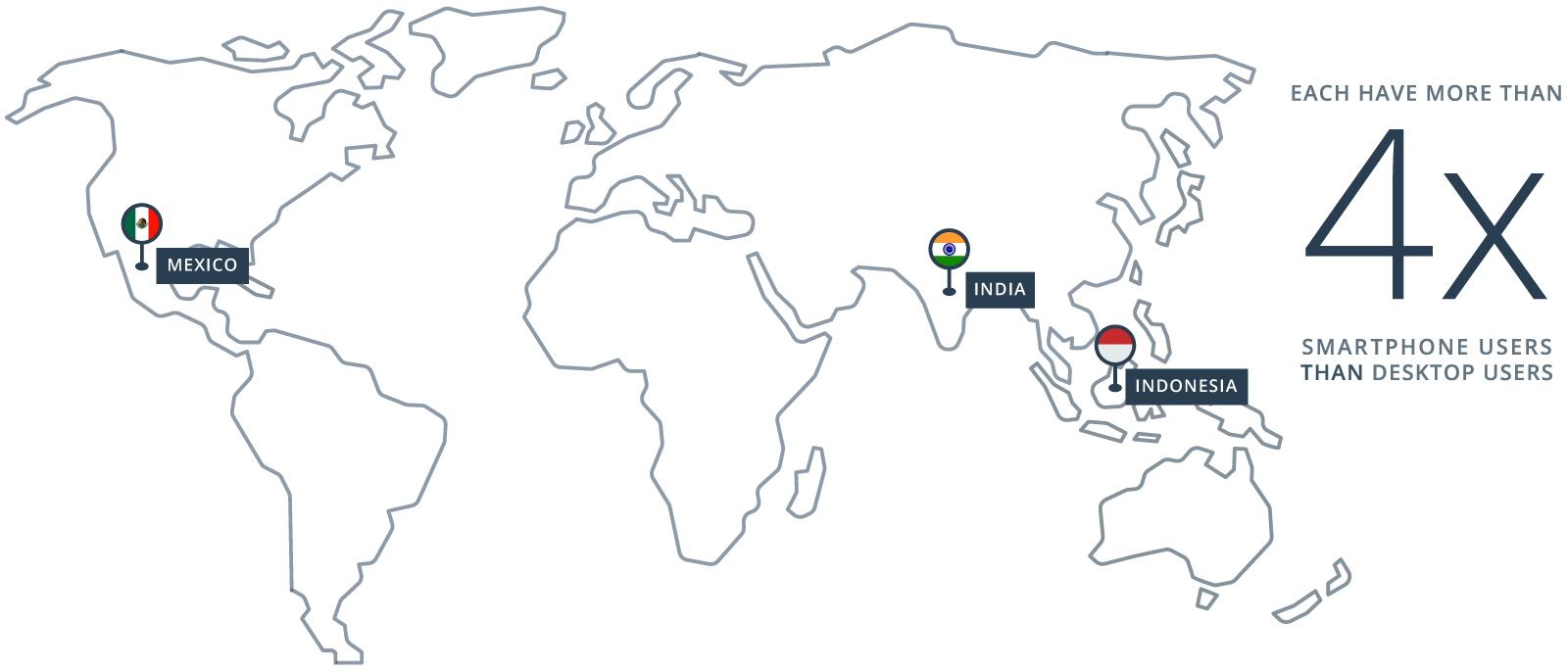 Research conducted to understand the number of people who prefer to use smartphones shows that around 20% of US adults spend most of their time on smartphones. People from countries like the UK, US and Canada own desktops but prefer to spend twice their time on mobile. Another study claims that there are around 5.32 billion people around the world using mobile phones. Hence businesses are focusing on creating mobile applications to engage more potential users for organisational growth.
How Shopping Apps Can Grow Your Business
With time there is a significant influence of shopping apps on a person's shopping behaviour. Apps have become imperative for entrepreneurs to further improve their businesses. These apps are effective to use and beneficial for a business to grow at a smooth pace:
Enhance Branding
Branding has a significant role in the promotion & growth of a business. As from the above-mentioned facts, shopping apps have a clear-cut advantage when it comes to reaching the target audience. Most businesses provide additional benefits to app users in order to create good brand value. Following are the ways in which shopping apps help a business to create its brand value:  
Informing users about special deals and events through push notifications. 

Notifying customers about special events.

Focus more on location-based marketing by customising marketing messages. 

Keep the customers updated about new product launches.

Helps the user in providing instant feedback to improve customer service.
Helps to Get More Sales
The adoption of shopping apps has gained a good response as most people switched from website to application quickly. This eventually increased the growth of the business because of increased users and sales. 
 
Shopping from mobile-friendly websites and apps are two very different experiences.  Have a look at the below-mentioned image to get an idea.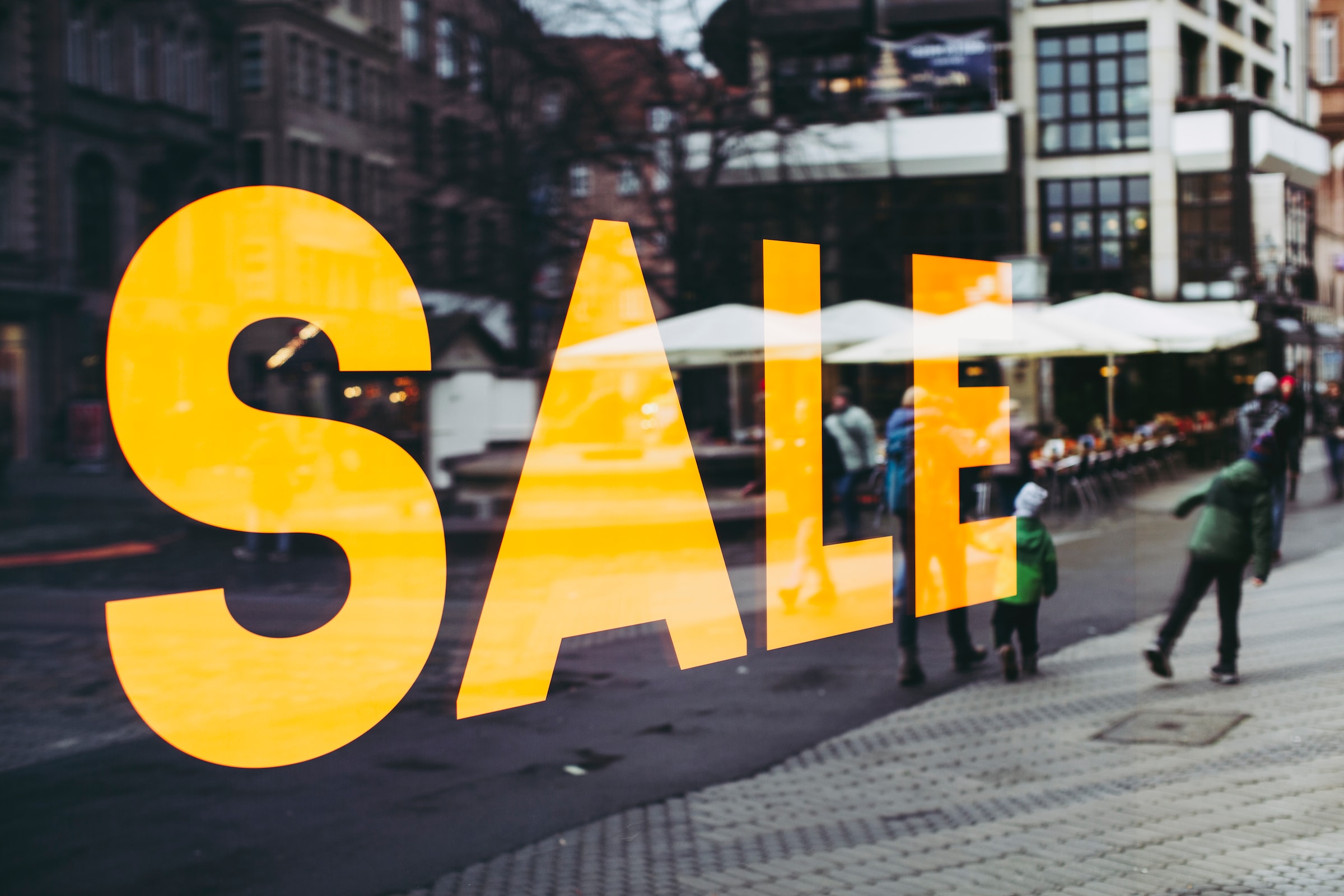 As per a study, It is found that users prefer to use apps rather than browsing the same through a website.There are around 61% of millennials who like to use apps for retail shopping. That's why companies find high and steady growth markets using shopping apps. Customers are willing to spend more money through mobile apps compared to mobile browsers because in mobile apps, the friction in the checkout process is short making a smoother user experience. Apps allow customers to complete the transaction in fewer clicks compared to websites. 
Magnify Customer Shopping Frequency
Converting visitors into customers is one of the toughest and most important tasks in an eCommerce company. Acquiring a new user is only beneficial as long as they keep coming back and shopping apps are helping out the eCommerce sector with this task.

A mobile app is quite efficient in enhancing the shopping frequency of customers by providing intuitive features like easy checkout, BNPL (Buy Now Pay Later), etc. These features provide a great customer experience and help them in enhancing their shopping experience ultimately contributing to the growth of the firms. 
Helps in Generating More Income
The mobile apps help provide higher customer returns and revenue by charging app users for upgrades by which they can enjoy additional benefits like quicker delivery, early access to products and so on.

In some cases, shopping apps provide their customers with app rewards which can be used for purchases made in the future. For example, Spotify app is downloaded by the users for free and as per their preferences, they can upgrade to premium. As per the research done on spotify, around 27% of their free users upgrade to premium which is an impressively high retention rate. 
For Good, Operational Efficiency
Operational Efficiency is a major benefit of shopping from the app. The operational cost of running any business can dramatically impact its whole budget. But with shopping apps, it has become conveniently simple as it provides a self-service model for customers who prefer to interact with a representative. 
Work As a Marketing Tool
For most eCommerce companies shopping apps work well as valuable marketing tools. The apps can easily be integrated with Facebook, Twitter, Foursquare, and other social media sites which makes it easier for the user to login. Smartphones also ensure constant connectivity providing these apps with good penetration of mobile networks and allowing users to use mobile applications.
Improvise Customer Service Experience
Apps allow customers to find a helpful guide to provide the answers they need in an easy-to-read and intuitive format to be up to date through their smartphones. This is done by the apps as they provide 24*7 customer service available.
Nowadays shopping apps provide customers with quite an efficient customer support service that makes them go first to the shopping apps to get the right answers to any shopping query. It potentially reduces the number of questions that you receive from customers. The In-App FAQs ensure self-support for your mobile app customers. It also ensures a reduction in the number of repetitive questions. This feature lets the shopping app save your agents time and effort.
Enhancing Customer Loyalty
The shopping application is quite a good choice to make for building customer loyalty, as according to a research, it is clear that around 51% of users are likely to use a company or brand's app while browsing or shopping on a smartphone. These apps allow them to enjoy  compelling shopping rewards and points on each purchase. For that reason, online retailers need to create a dependable software package that customers like. By providing the right choice users will be helping in maintaining a good image of the company on Google Play or the Apple store. 
What Things to Consider While Developing a Shopping App? 
Shopping apps help you to sell and earn more and allow you to focus and target customers. As an ecommerce business grows more, you should definitely create a properly optimised shopping app as it allows customers to find products easily. Some of the key features you should consider for shopping application development are as follows:
Option for Product Search and filtration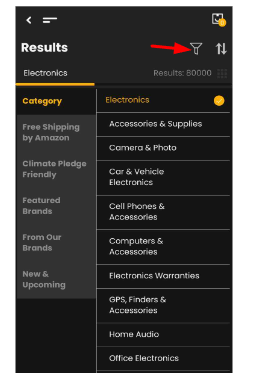 To provide support to users for product purchases, you can use the feature of product search and filtration. These features help out customers when they don't have any particular product in mind. These features provide the users with the option to categorise the products based on brand, price, etc. and allows them to move on to a particular product that they need to buy or re-order.
Add to Cart Option
The Add to Cart option allows the user to buy multiple products in a single transaction. In this cart, there are products that customers are planning to buy later. This option will provide users with a notification to keep them remembered about the added product.

Push Notification
Push Notification is another classic feature that allows you to target and communicate with users. Using it you can notify them about the latest offers, trends, sales, etc. It also helps them to remember about the cart and proceed with the pending shopping.
 
Reviews and Ratings
Another key aspect of any app is to get customer feedback for services and products.  Allowing customers to review the product or service you provide increases their trust in the organisation. This feature also helps new users to get the right products by analysing the best reviews. 
Verdict
As per the above-mentioned fact it can be concluded that shopping apps are gradually topping the charts in the online retail industry. They're going to bring a shopping revolution by providing an interesting range of features such as online transactions, BNPL (Buy Now Pay Later), virtual window shopping and so on. Therefore, for substantial growth of your business, you should probably develop a mobile app. If you are thinking of setting up a business, then you can get good app development ideas from the already existing shopping apps. Get your app well-optimised and easy to use to make it simpler for customers to shop and eventually grow your business.