Content
User-Generated Content: How customer's content can become a marketing tool
Customer trust is crucial for every business.No marketing strategy will help you if the customers are not excited by the product or services you offer, leading your company to a sudden drop in sales. Why that can happen? Because people put more trust in the voices of honest opinions, not in advertisements. Modern consumers will most likely listen to an influencer's review in the blog article or Youtube video, or if the study says that the product is worth buying, the consumer will buy it. In other words, it is called user-generated content.
What is user generated content?
In simple words,user-generated content (also known as UGC and consumer-generated content) is any type of content created by a consumer or a user who is not an official representative of your brand, but who will share this content on various social media. If you see a post on social media, a review, a video, or other content that tells people about your product and the author is not your employee, it counts as user-generated content.
Why user-generated content is important?
As we mentioned before, consumers don't trust advertisements that easily anymore. The modern task of every advertisement channel is to show the product and evoke a strong connection feeling with your target audience. So if people will be interested, they will start looking for honest reviews from other customers as a deciding factor for purchasing your product. In such scenarios, marketers try to constantly use user-generated content as a new weapon for generating new leads and subsequent consumers.
UGC marketing examples
1 - "Share a Coke" by Coca-Cola

Coca-Cola started the hashtag "#ShareaCoke" on social media and released new bottles with names on them in more than 80 countries worldwide. This UGC marketing campaign actively encouraged customers to share a coke with their loved ones. People loved that idea and started to buy bottles with their favorable names on them, which subsequently launched a wave of photos with the bottles on social media. That move only made the hashtag strategy more and more popular.
2 - "Mandarin Adventure Stories" by Dodo Pizza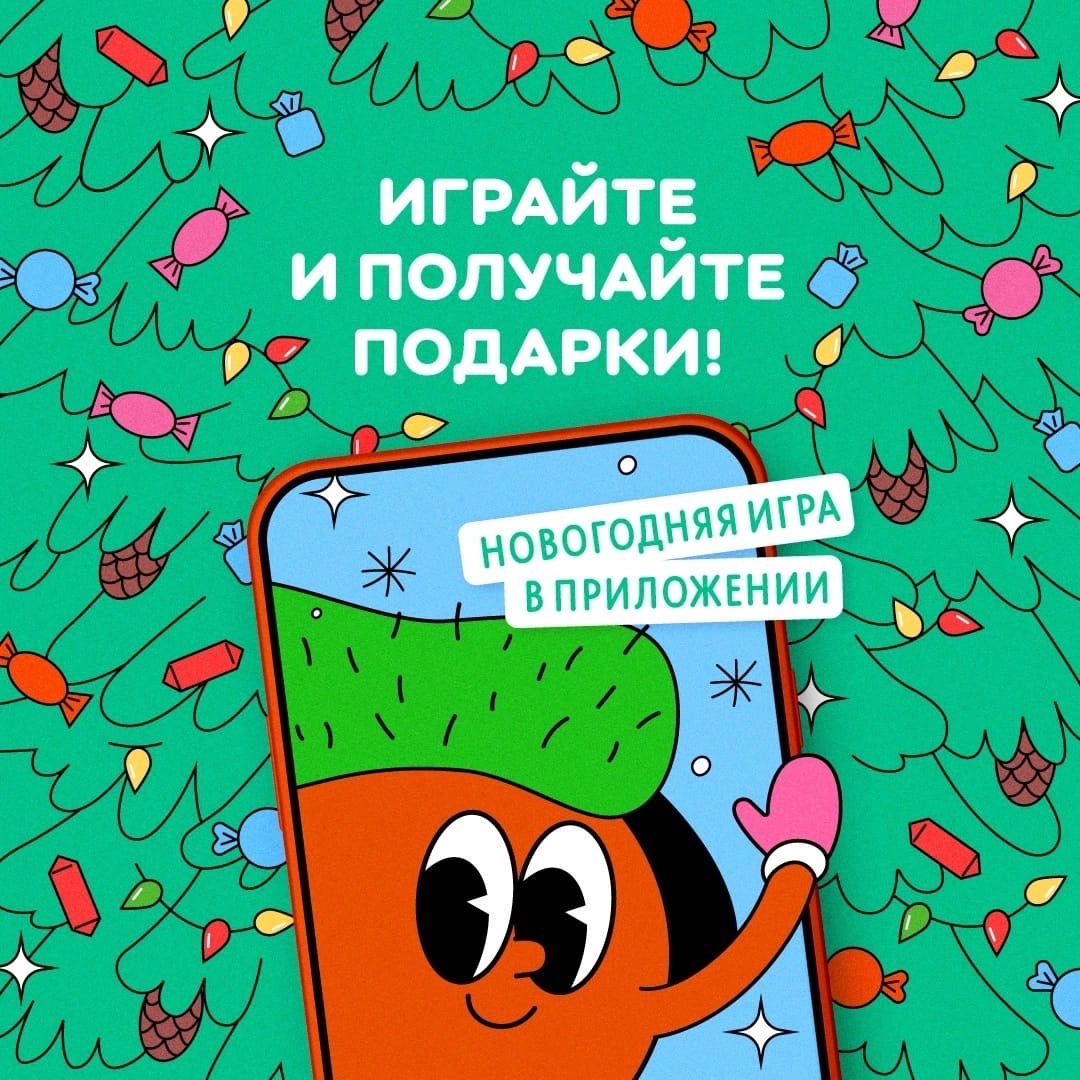 As a special promotion for a marketing campaign of Dodo Pizza, InAppStory has implemented a special Stories game series that have largely boosted the engagement rates and the average usage time of their app. That, in turn, has significantly impacted the sales factor of their main product - pizzas. More than 200 thousand pizzas were ordered, while 20 lucky people were chosen as the Mandarin games' winners. Thus, receiving a voucher for yearly pizza delivery and other sweet presents.
 
Thus, if you are interested in finding whether Stories are genuinely "viable" for your business and can certainly bring value to your target audience, try them out in our 30-day trial.
3 - "WhiteCupContest" and "RedCupArt" by Starbucks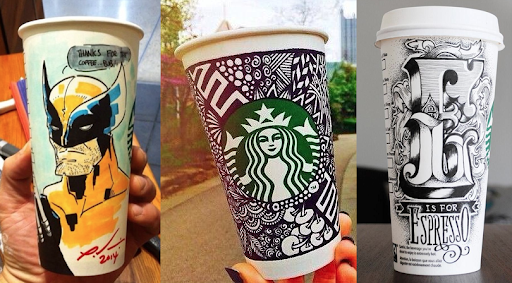 In 2014, while Apple fans were taking photos of everything around them and Starbucks (taking this opportunity) offered the most talented consumers to receive custom and very limited editions of cups with some of the best designs. This particular consumer generated content campaign has significantly evoked a serious interest in talented minds. After three weeks after the start of the competition, around 4000 draws were sent to Starbucks by the users.
The UGC content campaign did its job and generated feedback Starbucks needed. In 2016, Starbucks came back with a new "RedCupArt" challenge for enthusiasts, which received colossal input and created a lot of social media activity for Starbucks on Instagram and Twitter. Both of these campaigns are good examples of UGC marketing.
4 - "The Art of the Trench" from Burberry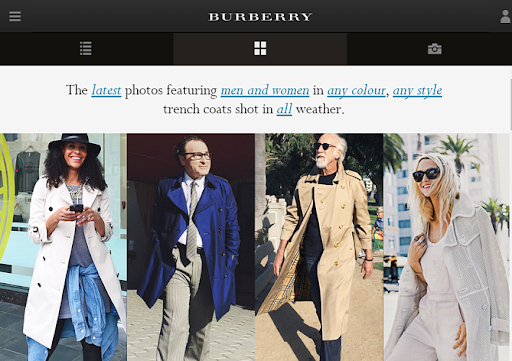 Most of the past UGC social media examples were based on hashtags. But it doesn't mean that user-generated marketing content revolves around them. Let's look at an old-school model of UGC from Burberry. In 2009, Burberry launched a website where users could upload and comment on photos of other customers wearing Burberry products. The company's e-commerce sales surged 50% year-over-year impact following the website's launch.
5 - "Pepsi Max" by Pepsi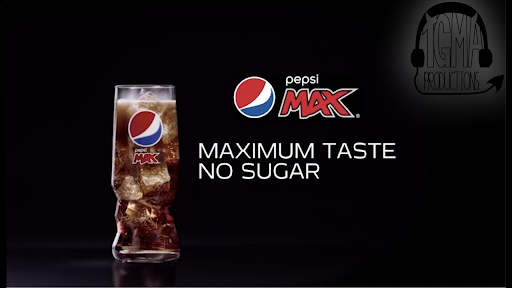 We have already seen an example from Coca-Cola today, but this doesn't mean that we will not consider the example of one of its main competitors. The company once created a campaign urging customers to tell why they prefer Pepsi Max over Coca-Cola on social media. The company turned out to be popular on Instagram, and the website, which Pepsi also promoted, got 50000 unique visits.
6 - iPhone cases from Belkin & Lego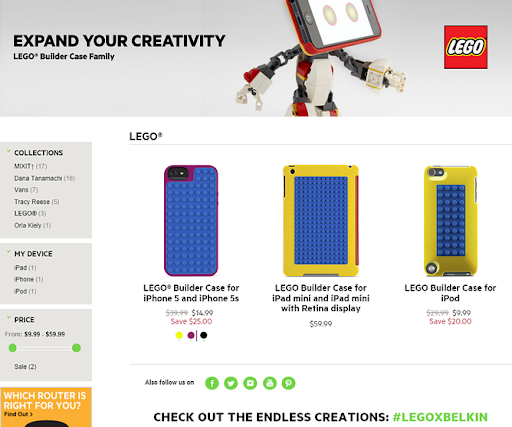 In 2013, in collaboration with Lego, Belkin created a line of customizable cases for the iPhone. Companies then created a social platform for customers to share pictures of their new cases, showing their creativity. In addition to the website, photos could be seen on Instagram and Twitter under the "#legoxbelkin" hashtag.
7 - "Acceptance" by Target
In 2010, Target helped a few customers to get into college. The company pledged a $500 million donation and promised to double contributions with a college letter competition. Customers were asked to make videos of them opening their college letters. The best of these videos were used in the new Target commercial, which drew attention to the company's philanthropic campaign. 
8 - "Reinvent the Draught Beer Experience" by Heineken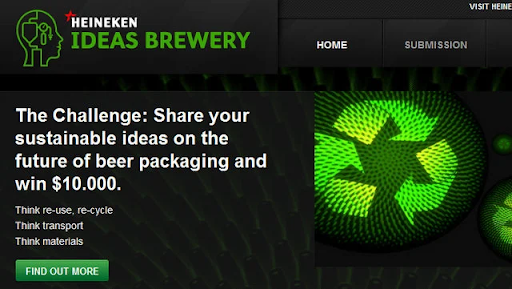 The Heineken "Reinvent the Draught Beer Experience" challenge was rolled out in 2012 and asked customers to share videos, images, and ideas on their future beer packaging for a reward of $10000.Customers were interested in the challenge and submitted hundreds of ideas to Heineken, helping it to improve the product, which generated brand interest.
 
9 - "StrangerThings2" by Netflix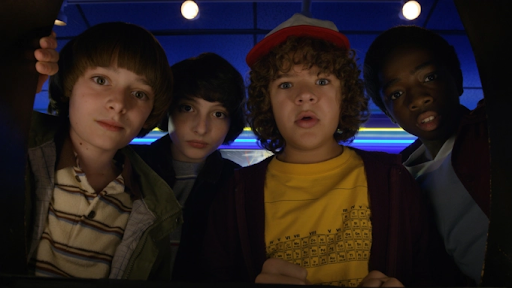 "Stranger Things" is a popular original series by Netflix. Before the second season's release, Netflix decided to promote it on Twitter and Instagram by launching the "#StrangerThings2" hashtag. Social media users were curious and went to the Netflix website to learn more about the upcoming season. Later, thousands of people started posting photos of strange things happening in their lives, tagging the show's title. Back then, Netflix generated about 1 million audiences in 2 weeks.
 
10 - "AdobePerspective" by Adobe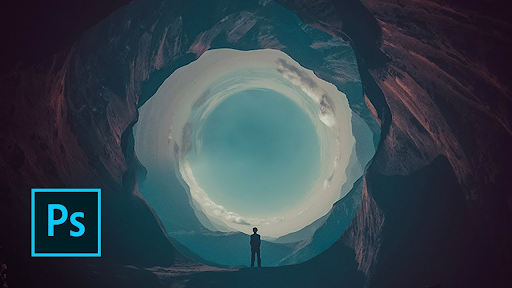 In 2017, Adobe decided to start a series. The "Art Makers: How did they do that?" is a series of weekly tutorial videos featuring artists worldwide. Adobe began a marketing campaign with a hashtag where designers and artists were asked to share their artwork and skills using Adobe's software to promote the series.

Adobe gained a lot of new consumers. Professional artists started to post images and videos with a hashtag to share their works and gain an audience. Beginners began to look for tutorial videos under this tag and associated the careers of professionals with Adobe software. Everyone won.
How to integrate UGC into your marketing:
It is important to use UGC if you want your marketing component to succeed. Here is a short plan and a few things you need to know before launching your UGC campaign.
 
Your UGC campaign's goal is essential for every part of marketing because depending on your goal, ways to achieve it may be different. Use hashtags in social media to boost your brand awareness and solicit customer reviews to increase website conversions.
You need a system for content collection
It can be a page on your website, your app, or your portal. You are confident that what you collect can be used in official advertising campaigns by collecting UGC.
You might need to consult specialists
As it was said before, you need to be confident that the content you are using is legal to use. If you run your own business, you better have people who can consult you from a legal standpoint.
Prepare yourself for various results
Be prepared for criticism. Or for everything to go well. Or for unexpected conditions.
Ensure you have an employee dedicated to catching anything potentially harmful to your company before too many users see it. 
In conclusion
User-generated content is an essential part of business marketing today. The amount of advertising became so large that it increased the need for an ordinary opinion from a typical consumer. The decision to fake such opinions can cost your business a reputation, so the best you can do is integrate UGC into your marketing. We hope we have helped you to understand how to do it today.