App Stories
How Stories feature can increase your app productivity?
At some point in your mobile application's life, you will face a problem of a decrease in your users' productivity. The number of active users, the time spent by users in the app, and the app engagement will drop, and you will search for the solution. A new function or service can return the user's interest and attract a new audience in the best case. Integrating the stories feature in your application can be what you are looking for.
Historical excursion 
The stories format became the major success of Instagram in 2016, and all the competitors immediately began to develop their analogs. Contrary to possible misconceptions, the idea of such a feature originally belonged to Snapchat, but the winners write history, and Instagram popularized the format. Last year Instagram reported that over 500 million users use Instagram Stories every day. Almost every application integrated stories feature by this year, even though only half of them need it. Facebook quickly realized the potential of stories and incorporated them into all apps that belong to it. After it, the ability to publish stories appeared on YouTube, Skype, and even in Russian banking applications like Sberbank and Tinkoff. Stories stopped being a fashionable innovation and a must-have a few years ago, and now, before launching it in your app, you should prepare for a large amount of skepticism and condemnation. The idea of stories faced criticism from the beginning and keeps facing it, but we can't deny that the format has a lot of significant benefits for the application and its users. Let's take a closer look at them.
Main benefits for entrepreneurs
New sales channel
You can use Stories as a service for creating a new sales channel. The news feed in your application is like a banner for ads, and you can freely advertise any product or new service you currently have. The stories section becomes another place for advertisement and a new channel for your income. 
Stories are being watched more actively, and the user trust is much higher. People ignore regular ads nowadays. Regardless of the usefulness of the promoting product, users will skip the advertisement part of their news feed. However, they still watch stories and give their attention to the promoted products—good results on apps for advertisers and a perfect income channel for you. 
Increased user app engagement
You can interact with your auditory more actively. Stories can notify them about updates and the current lifestyle of your company while announcing upcoming news. That can be good for increasing your app engagement.
The modern and flexible survey format
You can collect information about your users' interests and preferences via Stories. It can be a questionnaire or form or even a quiz with a few questions or a request to write their opinion about your app's new update. It will make them feel that their opinion is being valued. Information that they will give you might be helpful for your marketing plan of yours and the product you are providing to them.
Increased app session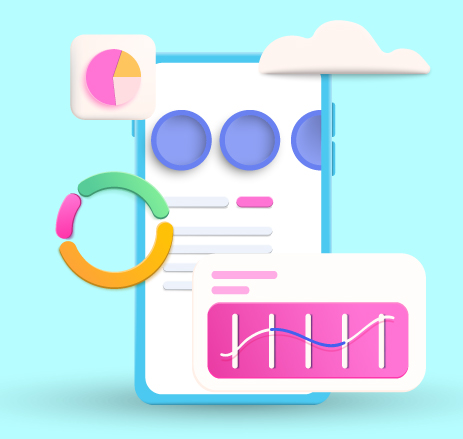 Stories format has a magical and mesmerizing effect that makes users watch them for a long time, nonstop. Users will do it pretty much everywhere and anytime. The time spent in your app will increase, and that's what you want to achieve. The stories function makes your app engagement grow and lets users interact with your app and other users more often. 
That means they are more likely to open and do something in it regularly, which is the basis of mobile app engagement and the user's habit. It is one of many steps of building good app engagement, and you need it if you want to increase the app session. Using your app must become a daily routine for users if you want it to succeed. Stories' function is to create the habit to increase users' time in the app, and history shows that this happens. People don't overthink before posting something to stories, and it creates a vast stream of content, which makes them post it every day and watch the stories of their friends. Time spent in the app grows, and visiting the app becomes a habit.
Lifestyle demonstration 
In case of the growth of your app, new products will inevitably appear. It can be a big update, a change in your app's development direction, or a brand new app from you. The best decision for you is to start promoting this product through the stories in your current app. The more, the better. Thus, an audience loyal to your app will purchase or sign up for the new app, and the general audience, which is not your main, will know about its existence. That will increase the chance that this significant part of the audience will become a loyal part of the audience of your new product in the future.
Main benefits for the app users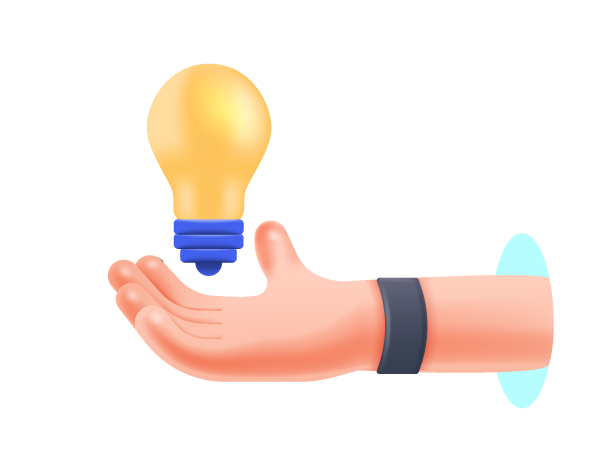 A new way to follow the app's lifestyle
That is a pretty clear point. Users can quickly be notified about available deals, offers, and news. There is a higher chance that users will know about these changes because it is not so difficult to watch a couple of short stories, unlike reading a massive post from the developers' team. Information is delivered quickly. There will be no unpleasant surprises.
Stories feature gamification
Gamification is an integral part of creating app engagement. If you have no idea how the product can be gamified or think there is no way to do it, look at gamified stories. You've already seen them. You might not notice. There are a lot of examples of good stories gamification, and you can easily find them on the internet. It can be a mini-game like Candy Crush and Tetris, a sort of adventure, or a hidden object game. Games like this don't take much time from a user but have a positive effect of a nice bonus, which affects the app engagement.
Easy app navigation
The visual stories section can be a part of the user's onboarding process during the acquaintance with the app. This section will be the first thing you will see after the sign-up process, and there are a few advantages of receiving an application guide through the stories. First, you will immediately know that there is a Stories feature in the app. Second, you get the guide through stories notifying you that this feature is essential for the application.
Source of entertainment
Adding gamification and creating a habit make the app a platform for user entertainment. The availability of mini-games in the application's stories and the fact that all user's friends post their stories daily will make almost every user open your app in search of entertainment in moments of boredom. It's good when there is a way to banish this boredom. 
Fast and straightforward content creation
It doesn't only create a habit of producing and consuming content. That lowers the entry threshold for a new audience. For example, you need to buy a camera and a microphone to become a content maker on Youtube. That does not count that you need to have certain personal qualities to make the content there. Stories format solves the problem. Every user can catch any moment of their life, and all you need is a phone and a few seconds to open the app.
Conclusion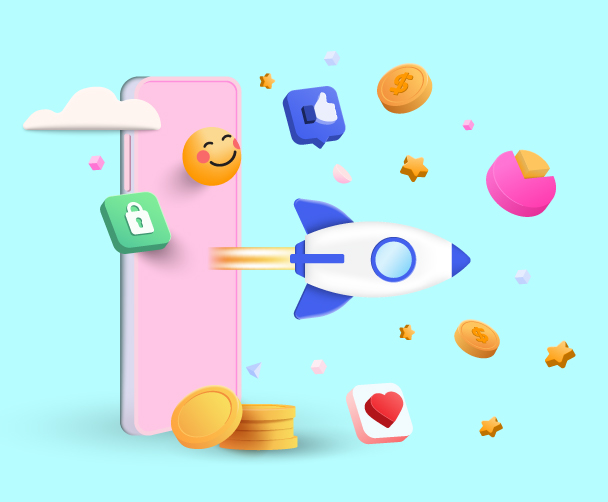 Integrating the stories feature in your app is a perfect way to increase your user's proactivity. It also can be a solution for such problems as lack of monetization, information about your users, time spent by users in the app, lousy app engagement, and the onboarding process. It is a new way to interact with your users and make them into your app more. If the development of the application has come to a standstill, stories are a good idea too. It will refresh the app's user experience and may attract new audiences. As we could see before, not every application needs this feature, but every new app continues to integrate it, and now we know why they do that. Stories have a magical effect on users, which inevitably leads to growth in metrics. No one is going to give up this opportunity. And it seems like users don't mind this effect either. You don't have to give it up, too, especially when you know where this effect comes from. 

If you want to try out the entire potential of Stotires feature, you can sign up for a 30-day free trial! No credit card or charge required.