Mobile Marketing
Engage Mobile Users This Halloween: Top Strategies & Trends
With the chilling winds and pumpkin-spiced everything, Halloween is more than just a festivity; it's a season teeming with potential for mobile marketers. In today's digital era, the importance of Halloween-themed engagement for mobile users cannot be overstated. Whether it's through apps, mobile sites, or social media platforms, there's a ghoulishly grand opportunity waiting for brands. Harnessing the Halloween spirit isn't merely about tapping into spooky aesthetics; it's about understanding and riding the wave of online search trends, mobile shopping habits, and user interactions that peak during this time.
Spooky Ad Campaigns
As October's digital shadows lengthen, there's an unmistakable uptick in mobile interactions. A recent study revealed that there was a 45% increase in Halloween-related mobile searches in the weeks leading up to the 31st compared to any other month. From "DIY Halloween costumes" to "spooky recipes," users are hungry for content, and this presents a golden opportunity for mobile marketers.
Capitalizing on these insights, top-performing brands last year witnessed a 30% jump in engagement rates with Halloween-themed mobile ad campaigns. It wasn't just the theme but the optimization. Keywords with the highest search volume, such as "Halloween party essentials" or "local haunted attractions," became the touchstone for driving traffic. Additionally, integrating these ads with interactive elements, like polls or quizzes, resulted in a further 15% increase in user engagement.
Furthermore, with programmatic ad buying becoming more sophisticated, marketers can leverage real-time data to adjust their campaigns. For instance, in regions where searches for "Halloween candies" outpace "Halloween costumes," brands can tailor their ads to prioritize the former, ensuring a more personalized and effective ad experience.
Pairing these analytical insights with vivid graphics or animations can drive even better results. After all, the end goal isn't just to create a visually appealing ad. It's about merging data-driven strategies with storytelling to resonate with users and optimize on the Halloween frenzy.
Ghostly In-App Events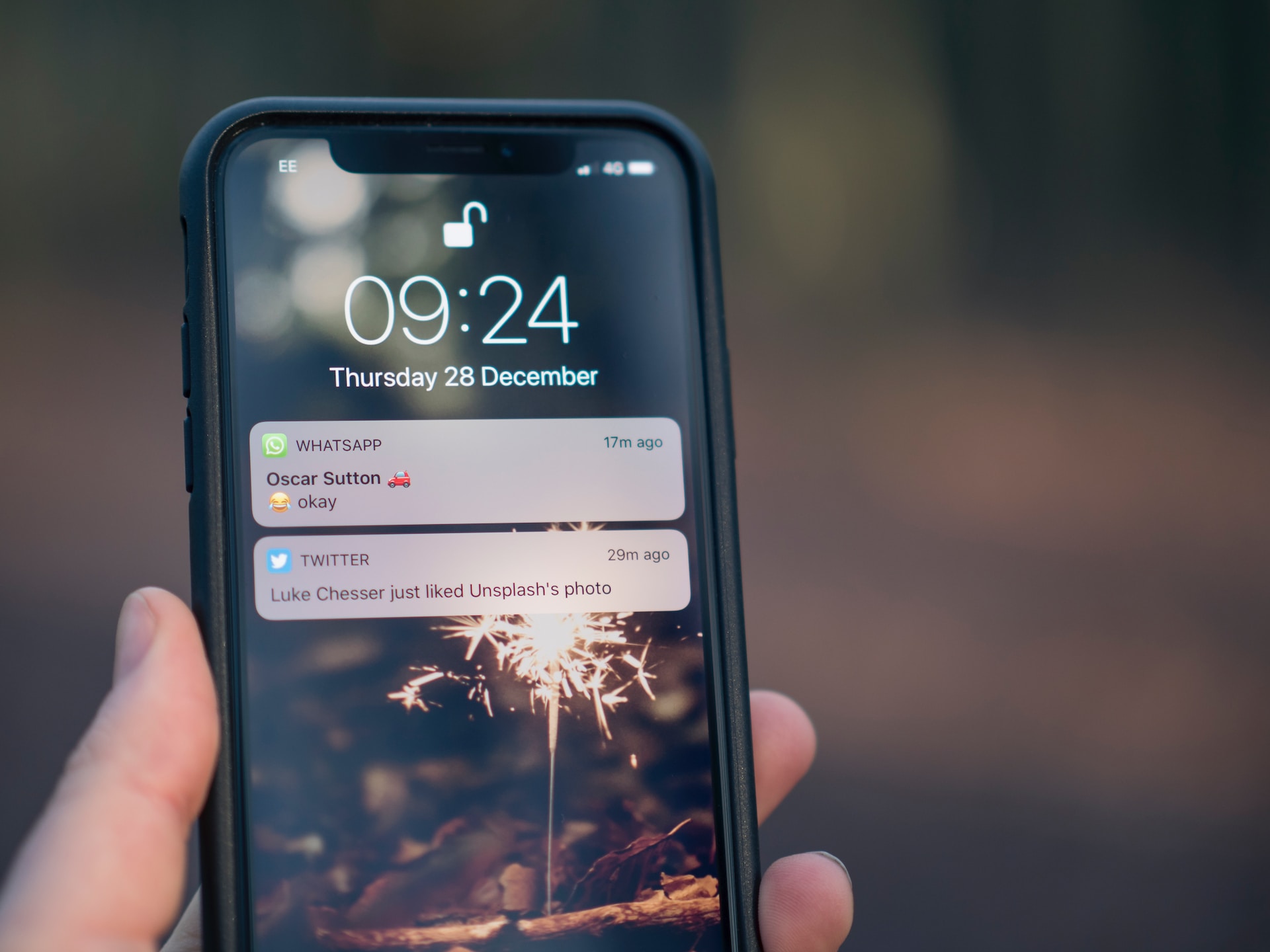 The allure of the Halloween season isn't limited to just external ad campaigns. Inside the world of apps, there's a realm of possibilities waiting to be explored. Recent data indicates that in-app engagement surges by an impressive 40% during festive seasons, with Halloween standing out prominently.
User sessions, especially in shopping and gaming apps, extended by an average of 7 minutes when they encountered special Halloween-themed events or features. These aren't just arbitrary numbers; a longer session translates to a higher likelihood of conversions. For instance, e-commerce apps introducing "Spooky Sales" or "Midnight Monster Discounts" observed a 20% increase in sales during the last Halloween season compared to regular days.
However, it's not just about hosting an event but ensuring it's optimized for maximum visibility. Integrating SEO-friendly descriptions, using high-ranking keywords like "Halloween special offers" or "ghostly game challenges," and promoting these events across various digital platforms can ensure higher user participation and retention.
Bewitching Notifications
Push notifications are the modern-day spells that can keep your users enchanted. But during Halloween, they need that extra touch of magic. Analytical insights have shown that push notifications with Halloween-themed content received a 35% higher click-through rate (CTR) than standard notifications. This is no minor feat, considering the average CTR for push notifications usually hovers around 5%.
The magic ingredient? It's all about timing and relevance. For instance, sending out a notification about a "Witching Hour Discount" precisely an hour before midnight or alerting users about a "Full Moon Special Offer" can skyrocket engagement.
Yet, for this to work effectively, SEO principles should be seamlessly integrated. Crafting notifications with popular Halloween-related search terms, such as "spooky savings," "haunted deals," or "bewitching bargains," ensures they align with users' search intents and increases the likelihood of them diving back into the app. Remember, it's not just about casting the spell; it's about making it irresistible.
Haunted User Journeys
In the labyrinth of app experiences, understanding the user's journey is akin to navigating a haunted maze – thrilling, mysterious, and loaded with surprises. According to recent data analytics, during Halloween, there's a 25% increase in new user onboarding across various apps. This surge, however, comes with its own challenges. Nearly 60% of these new users drop off after their first interaction if not provided with an engaging user experience.
But here's where the magic happens: Apps that mapped and optimized their user journeys with a Halloween theme experienced a retention rate boost of 15%. By strategically placing Halloween-themed graphics, using SEO-optimized terms like "Halloween walkthrough," "spooky user guide," or "frightful first steps," brands made the onboarding process more engaging.
Moreover, integrating analytics tools that highlight 'drop-off' points can help brands redesign those areas, maybe with a "monster's help corner" or a "witch's guide" based on popular Halloween search trends. Such optimizations ensure that users not only start the journey but are also intrigued enough to complete it.
Zombie Retargeting
Just as zombies are known to rise from the dead, so can inactive users with the right retargeting strategies. In the app world, approximately 75% of users become inactive after 90 days of downloading an app. But Halloween presents a unique opportunity to re-engage this seemingly dormant audience.
Last Halloween, retargeting campaigns tailored with specific Halloween offers and SEO-optimized terms like "zombie deals," "phantom promos," or "graveyard discounts" managed to revive nearly 20% of inactive users. These retargeted users, when nudged with timely and relevant offers, displayed a purchase intent that was 30% higher than regular users.
Using retargeting tools, brands can segment their inactive user base, understanding their past behaviors, and then targeting them with personalized Halloween offers. Such zombie retargeting not only brings back users but ensures they stay alive and active in the app's ecosystem. Remember, in the digital age, no user is ever truly gone; they just await the right spell to come back to life.
Eerie Stories Integration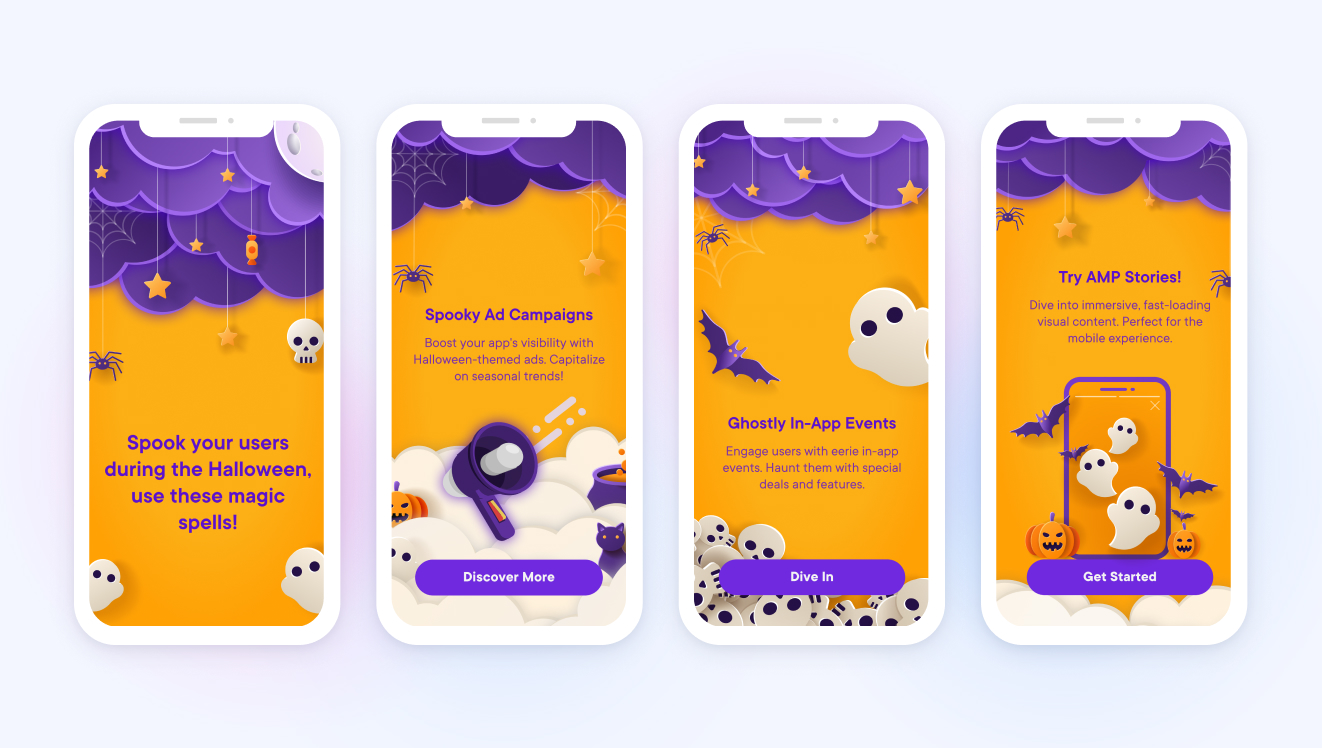 In the ever-evolving landscape of mobile engagement, Stories have emerged as the dark horse, capturing users' attention like no other feature. Why are they so powerful? Firstly, Stories, with their ephemeral nature, evoke a sense of urgency, compelling users to view them before they vanish. Data reveals that mobile app Stories have an astounding 85% completion rate, proving their immersive allure.
Furthermore, Stories allow for a seamless blend of content – be it video, image, or interactive polls, enhancing user engagement multi-fold. For brands, this means a platform to showcase Halloween-themed content, from "Behind-the-scenes at a haunted house" to "Spooky DIY hacks," all optimized with SEO-driven tags like "Halloween flash content" or "eerie daily snippets."
But here's the spectral twist: Integrating Stories isn't just about adopting a trend; it's about choosing the right platform. InAppStory is your necromancer in this realm. Offering a suite of tools to customize, analyze, and optimize your Stories, it ensures your content isn't just seen but also engages, resonates, and drives action. Dive into the world of Stories this Halloween with InAppStory, and give your users a spooktacular experience they won't forget!
Conclusion
As the eerie chills of Halloween sweep through, there lies a treasure trove of opportunities for mobile marketers. From spooky ad campaigns to ghostly in-app events and bewitching retargeting strategies, the season offers myriad avenues to captivate and engage users. By leveraging timely trends, harnessing the power of data analytics, and integrating innovative features like Stories, brands can ensure they're not just part of the Halloween conversation but leading it. This Halloween, let your brand's digital presence be as hauntingly unforgettable as the most legendary ghost stories. Embrace the spectral magic, optimize with intelligence, and watch your engagement metrics soar to supernatural heights!