6 practical gamification examples in education
The education (especially the modern one) can be somewhat lengthy and pretty complex, to say the least. For a long time, games have been used to boost the learning process with enjoyment and to make knowledge more digestible. And here comes the "gamification" term, which is widely used in the educational system nowadays. Since, if you use an advanced e-learning mobile app, you'll see a new level of engagement and thirst for knowledge.
Therefore, we want to delve into the essence of gamification of education, explain its primary benefits, and provide some core examples. So stick to the end of the article!
What is gamification?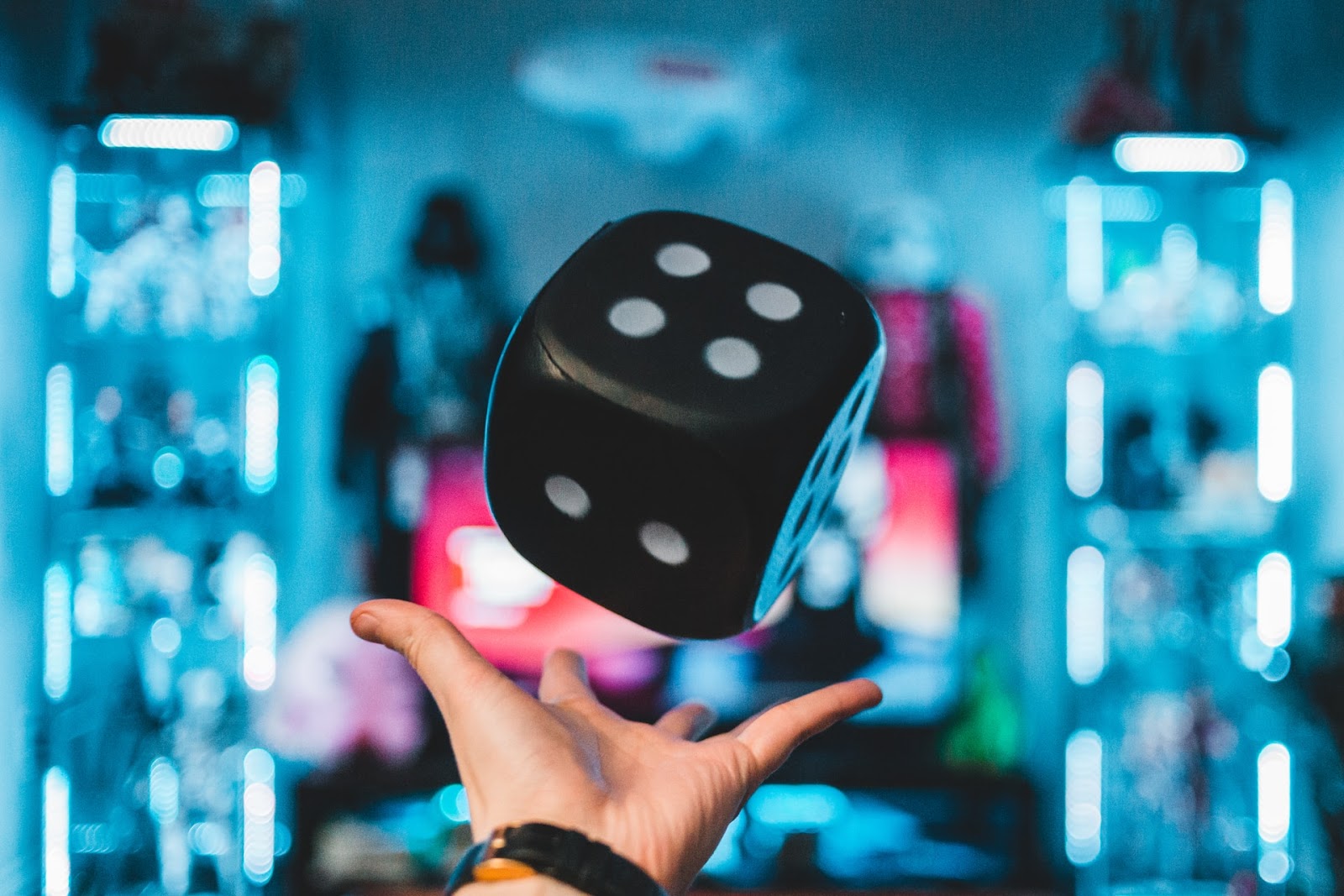 Gamification is the process of incorporating gaming principles and game-design elements into a non-game environment. It can be explained as a collection of various approaches for resolving problems through the use or application of game features.
For the past decade and even earlier, a lot of gaming features have been utilized to entertain and educate people. And while the phrase was coined relatively recently, the principle has existed in numerous spheres of life for as long as civilization has existed.
How gamification in education works?
If you want to gamify your educational mobile app then you should grasp the concept of "gaming thinking". The idea here is to employ certain tactics and principles in order to motivate, guide, challenge, and reward users. When you gamify a mobile educational app, everything appears and performs like a video game.
The common elements of gamification in education include:
visual design

story

competition

challenges

rewards

feedback
If you examine gamification examples across multiple platforms, you'll notice that this strategy can be used in two primary ways:
Content gamification - drastically altering it, for example, by incorporating a plot or mystery; users enjoy navigating through the intriguing content rather than simply reading it.
Structural gamification - incorporating game principles into existing content without modifying it, for example, by providing quizzes and challenges, stimulating competitiveness, awarding points, and awards, and so on.
One such example is the award-winning mobile game Lifesaver, which encourages players to practice CPR and other life-saving techniques. The game is told in the first person and blends an engaging tale with traditional gamification principles.
Benefits of gamification in education 
There are a lot of practical benefits of gamification in education. When it comes to teaching students or training employees, the gamification in education is best suitable when you need to:
Motivated to learn something new.

Create interactive and fun learning processes.

Improve learning skills

Enhance absorption and retention of knowledge.

Foster healthy competition.

Teach psychological and ethical practices.

Increase creativity.

Teach teamwork and collaboration.

Reduce stress.
Gamification examples in education
Quizzes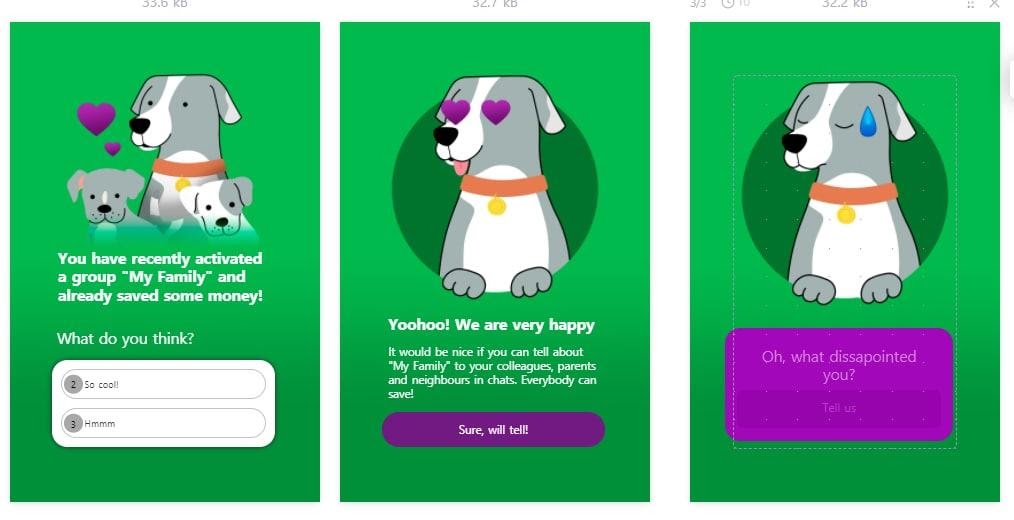 Quizzes are one of the most simple approaches in assessing learners' knowledge and abilities. They are especially useful and impactful when they are used as the Stories feature. You can use them in a wide variety of different ways.
For example to interactively engage users and motivate them to compete against each other. You can put up a daily quiz for a limited time (say, for a whole week) and tell them to answer it in order to get valuable gifts. That way you will also retain a large portion of your customers while making them engaged. One such example is the DoDo Pizza, where users came to their mobile app more frequently to receive promo codes or promotional offers after answering a series of different quizzes.
The Stories feature quiz can also be used to educate your users about your main app's features (like in the example above from our partners from Megafon). However, they are also a great source of collecting feedback from your audience. That way you can easily and nonchalantly provide an interactive and educational quiz about any topic that your company is focused on while collecting critical information for your further marketing strategies.
And that is just one example where the Stories feature can take such a point of gamification in the education approach. If you want to know more information on how you can ultimately use the Stories in your mobile app, hit us up and we'll be back in 24 hours!
Points and levels
Educational mobile apps give users instant feedback. It's one of the excellent examples of how gamification is implemented in E-learning software. Through the use of points and levels, you may provide users with quantifiable and meaningful goals. As a result, people become significantly more motivated and begin regularly utilizing your software.
Progress bars
Progress bars are fantastic instances of gamification. They want to foster a distinctive mode of thought. Whether you are learning a new programming language or mastering a foreign language, the progress bar will always keep you informed and motivated on how much you have progressed through. There is a lot of critical information that these interactive trackers are capable of displaying, such as:
milestones

future goals

badges

learning paths

etc.
Progress bars are vital for enhancing learners' interest and motivation. People will enjoy your education app if it makes them feel the meaning of what they've previously done and the attractiveness of future successes.
Leaderboards
There are various types of learners, and some of them can be productive only when competing with other people. Gamification in education is effectively using this quality of the human brain. One of the solid examples is the Presence mobile app, where users are competing against each other in an online training session with their coach.
There are multiple criteria where a leaderboard of gamification in education should clearly state what it is being used for. For example, you can utilize in your mobile app to show:
earned points for an activity

the user progress

the impact on each user's rank

a user's progress to the top of the leaderboard
Rewards
How can you ensure that your students complete courses and gain enough knowledge for their life? Rewarding students with badges is one of the many inventive methods to incorporate gamification into education.
It is critical to present them to both group and individual tasks so that learners can practice a variety of skills and behaviors. Badges are most effective when your app offers a variety of them for a variety of tasks with varying degrees of difficulty, such as Respond Well. Where users who are suffering from chronic pains will execute a certain amount of exercises to earn some of the in-app rewards.
In-app currency
Apart from being entertained and educated, users should also be awarded abstract points or items that they can use inside your mobile app and enjoy their time. The currency which you can spend on unlocking new educational levels is one of the most fascinating instances of how to motivate users using gamification.
One of the modern examples is Mango Health where users get to earn virtual money which can be converted to the real one, simply by taking their medications.
In conclusion
Even with all the great examples above, this is just the tip of the iceberg of all the great education gamification examples. Education gamification is here to stay and here to change the world.