Mobile Marketing
Customer Journey Map: how to create one for your mobile app?
We are all brand users who know our preferences during the purchase process, but it can be challenging to predict consumers' minds from a business point of view. Every marketer has to understand users' demands, how they make decisions, and the trends they are likely to be associated with. Moreover, understanding every customer experience at each step of the customer journey map is critical for building a business strategy. 

Why do customers forget about the items in their app shopping carts? Why do they download and never use a mobile app? You've come to the right place if you're searching for answers to these questions. This post will teach you to create and understand customer journey maps for your mobile apps.
What is a customer journey map?
A customer journey map represents a visual picture of the consumer experience with a brand. It gives insight into potential consumers' demands and pain points, which may either encourage or restrict their behavior. With that data, one can improve their customer experience, as well as increase conversion rates and client retention.
 
A customer journey map enables marketers to see how customers interact with a company until they make a purchase. There are numerous steps and processes between learning about the mobile app and using it on a daily basis. The UX experience that customers receive is critical to the customer journey, and it is not something that marketers can guess based on their assumptions. It is a highly data-driven process.
The fundamentals of customer journey mapping
There is no one-size-fits-all solution for creating a customer journey mapping, but the goal is to produce a visual depiction of the customer's journey. It shows how users interact with the brand's map and gives marketers their point of view.

If you understand this relationship, you can plan specific approaches (push notifications, in-app messages, etc.) to provide your users with the most effective and efficient experience. A customer journey map shows the process of consumers from the first to the last interaction. It helps to determine if the users are on track to purchase and, if not, how they can be.
What does a customer journey map include?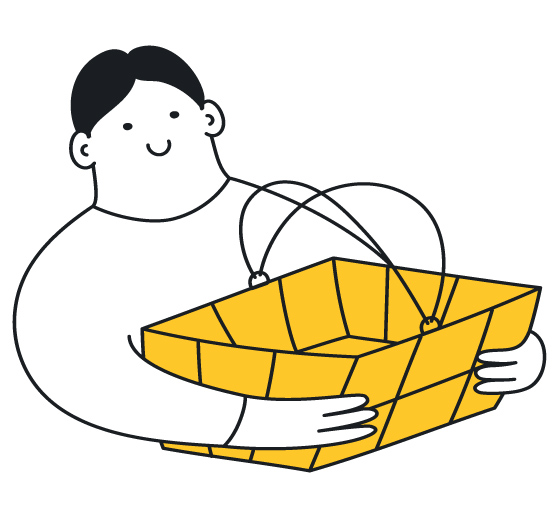 Let's go through the core aspects of the customer journey mapping process:
The purchase process
The first step is to sketch out the path that the company wants a client to take in order to achieve a goal. You can list each step using the purchase process phases.  For example, you could begin with a discussion of how your mobile app can solve the pain points of your customers.
User behavior
This part of the customer journey map outlines what a customer does at each stage of the buying process. People may discuss their desires and potential solutions with others during the awareness stage. They may look at the feedback section on your mobile app or website before purchasing to understand the product's quality. 
User's feelings
Every customer is attempting to solve a problem when looking for your product. They probably feel a range of emotions: happiness, enthusiasm, or sadness. Make sure that your process is not complicated so it won't lead a user to feel negative about your brand. Incorporating positive emotions into the journey map can assist you in mitigating undesirable emotions. 
 
If the users get a negative mood during their process, it might help the brand identify the stage where they get that emotion and why. 
Problem-solving 
Ready-made products are the final part of your customer journey map. This is where the company's team will explore new methods to improve the purchase process so that consumers have fewer pain spots and are happier while patronizing the brand. 
How to create a customer journey map for your mobile app?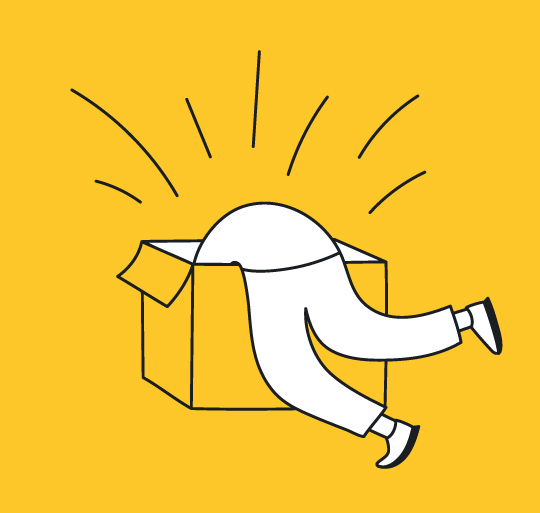 Now that we've covered the fundamentals of the customer experience journey mapping process, we can move on to the most exciting part: creating the map.
Identify your goals 
Before you start designing your map, you should consider why you're building one in the first place. What are you aiming toward with this map? What exactly is it about? What kind of experience is this based on? 

These questions will help you start with a customer journey map for your mobile app. Moreover, it may be useful for building your user's profile. 
User persona
The next step is to undertake research. User testing is an excellent way to obtain meaningful client feedback. The most crucial thing is to contact only real customers: the feedback from individuals interested in buying products and services and those who have previously engaged with your brand or plan to do so. 
 
User research findings are crucial for confidence that the whole journey and direction are relevant to users. Focusing on a single point of view will assist product teams in developing a short and focused narrative for that user. 
Interaction process
This is an important stage in developing a customer journey map since it helps marketers see what activities customers engage in. Based on your data, make a list of all the features customers are currently using. It would help if you considered all possible online channels that your consumer may find your app through, including social media, websites, app shops, or third-party sites. 
One way to do so is to list all the actions your clients do during their interaction with your brand. It is critical to notice when consumers have to perform too many activities to attain their objectives. Reducing the number of steps will result in higher conversion rates.
Another option is to track the user's emotions through the customer journey map tool. A pain point or an issue is generally the emotional motivator behind your customers' activities. By understanding that, you will be able to provide the appropriate material at the right moment, smoothing the customer's emotional journey through your brand.
Optimize and make a changes
Analyzing the data may identify where customer needs are not being met. By approaching things in this manner, you can ensure that you are providing a great experience and that people will be able to overcome their problems with your support. It remains hypothetical until you put the customer route planning process to the test.
You may then make the necessary adjustments to your website to meet these objectives. Perhaps this is done to create more engaging interactions within the app or get paid ads to increase awareness. Instead of making changes blindly, the company should base its customer journey map on available data and ensure that it will improve the user experience.  
 
Customer journey map best practices
To create the best customer journey map, consider these factors:
Personas: You should focus on these categories of people, simply saying your target market. Demographical and psychographic categories can define it. 
Timeline: You have to set a specific deadline in order to achieve your objectives and follow the customer journey map plan through the timeline. 
Actions: Carefully observe how the consumers are acting at every stage. This will help you create a map based on consumer likes and dislikes. 
Channels: Every set of consumer actions need a particular delivery channel. You can use the default in-app interactive approaches while utilizing other tools such as social media for your mobile app.   
Feelings: As we already know, the consumer's emotional state is significant for the consumer journey map. For this step, you aim to revert unhappy consumer feelings into happy ones. 

The key to success in bringing all of this information together is identifying any process pain point that the UX design customer journey map can address. A detailed map can assist marketers in developing a knowledge of each product placement. For example, you might be able to identify at what stage you should develop your product or test the user experience.
Another practice for your customer journey map is to test how engaged your audience is. However, you need to think a step ahead and analyze just what kind of quality tools you can use to gain maximum effect from your efforts. InAppStory provides such a toolkit that is capable of achieving your set mobile app goals. In fact, our tool consists of several components that create an immersive and interactive experience for your users. Just to name a few examples, our experts offer:
Onboarding Screens - whether it's about your own mobile application features or relevant educational material, the onboarding sets of screens will be able to provide short and impactful content that every user can easily digest.
App Stories - if you want to share valuable and informative content with other people about your own organization, then mobile Stories can also provide you with such a feature. 
Gamification - be it an interactive Candy Crush similar game or an adventure-based one, you might want to incorporate them into your mobile app. The engagement and stickiness rates will surely go up in a matter of a few months.
Quizzes - instead of a boring survey, you can collect the necessary feedback from users through a simple and funny quiz.
As you can see, our toolkit based on SDK allows us to greatly simplify the content approach and at the same time impact your major mobile app metrics. If you want to see the full potential of the Stories feature, then try it out for FREE for an entire month. All you need to do is leave your contact details and we'll be able to give you access within 24 hours!
Customer journey map example 
Let's look at a real-world customer journey map example and assess it. Spotify is one of the most popular audio streaming services in the world. The goal of this customer journey map was to determine where music-sharing services fit in best with the consumer experience.
The user experience on this map illustrates the stage at which users learn about the app through a shared link from a friend. At the same time, users may choose whether or not they like the music. The brand monitors what the customer is doing, thinking, and feeling at each stage. Spotify used data analysis and consumer surveys to understand better how people felt at each level of the customer experience.

Using the customer journey map, Spotify was able to identify and address consumer pain points, resulting in a pleasant and smooth music sharing experience that encourages more consumers to share music – and to do so more frequently. This journey map is great since it highlights crucial areas of customer interaction, takes consumer behavior into account, and strives to make the customer experience as pleasant as possible.
Tools for creating a customer journey map
Customer journey map tools will help you to create one. You can plan your map using a simple flowchart, but plenty of more sleek and sophisticated tools are available. They have valuable benefits such as: 
Customer journey mapping tools and templates make the process go faster. 

Sharing and collaboration tools.

User persona generators and the ability to create, store, and change them. 

Customer feedback tools to help you evolve your UX maps.


 
What criteria should we look for when assessing consumer mapping tools? Here are some key measures:
Interface: The first thing that you should consider is the neat and appealing interface. A good customer journey tool should be user-friendly and provide accurate data.
Quality:  The technical and user assistance, as well as training, would benefit your business. To speed up the process, you may use the customer map journey template if it's available. 
Tools: Customer journey mapping will require a lot of user feedback, so the tool should be able to connect to popular services like Google Suite.
Price: It should have an appropriate price for the features, capabilities, and plans that it provides. Transparent and flexible pricing is a big plus.
Your goals will determine which templates and tools you may use to get consumers to your desired destination. Three standard customer journey map tools include:
PowerPoint: It is easy to use and includes customized templates, but it does not allow real-time testing. It is the best starting point for a draft user map.
LucidChart: This software is excellent for comprehensive maps and real-time collaborations. If you have a lot of data and need something more solid, you can choose this one.
InDesign: If you are looking for awesome illustrations for your map, InDesign can create a complex graphical design.
Conclusion
You can please your customers at every point of their purchase process after thoroughly grasping their experience with your company. Customer pain spots, emotions, your company's touchpoints, and processes are all aspects that might influence this journey. 

Whether you're improving your user interface or investigating a new business opportunity to meet a client's unmet requirements, a customer journey map is the most efficient method to visualize this information.